The Internet of Things: Embracing the next-wave of digital disruption
There has been an increasing interest in the Internet of Things over the past few years, not just at the enterprise-level, but also among the general public.
Renu Mehta
|
Updated: 19-08-2019 15:35 IST | Created: 19-08-2019 15:35 IST
---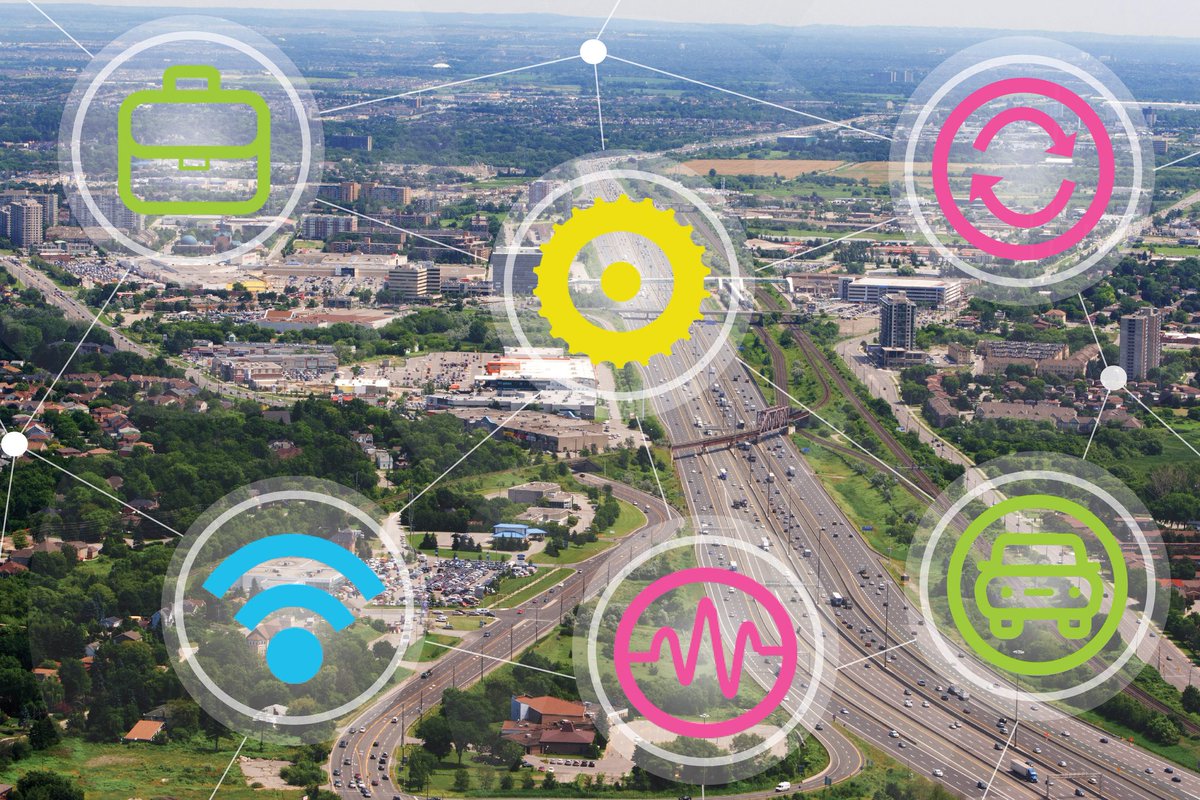 Technological advances, increasing penetration of mobile phones coupled with increased access to affordable internet and consumer curiosity are driving the global Internet of Things (IoT) market, subsequently promising new opportunities for an individual, community and the society as a whole.
The Internet of Things or IoT is all about connectivity. It can simply be defined as an ecosystem of internet-connected physical devices that interact and exchange information over the network. IoT is not a buzzword anymore, in fact, it has become imperceptible part of our lives. From connected healthcare to smart mobility, smart cities to smart manufacturing, smart buildings to smart energy distribution, IoT has drastically changed the nature of connectivity and service delivery.
There has been an increasing interest in the Internet of Things over the past few years, not just at the enterprise-level, but also among the general public. Increasing consumer adoption of smart home technologies like smart lights, smart alarms and digital locks, motion-sensing cameras, smart voice assistants like Siri, Alexa and Google Home, clearly show that home automation is the future. IoT is not limited to smart speakers or smart TVs, it goes far beyond that. According to a Gartner study, by 2020, internet-connected things will outnumber humans 4-to-1, creating new dynamics for marketing, sales and customer service.
IoT in Action
Here are a few potential application areas of IoT technology:
Industrial IoT
From automotive to connected manufacturing, the industrial IoT, or simply IIoT, has diverse applications for diverse industries. When it comes to commerce, the applications are boundless. Businesses are rapidly adopting and investing in IIoT technologies. E-commerce giants like Amazon, Flipkart are harnessing IoT innovations to improve customer experience, employee productivity, inventory management, and expand revenue. By 2020, Gartner estimates that more than 65 percent of enterprises (up from 30 percent today) will adopt IoT products.
Smart Mobility
With more than half of the world's population residing in urban areas presently, the urban population is to increase to 68 percent of the total population of the world by 2050. At this pace of urbanization, many countries will face challenges in meeting the needs of their growing urban populations, particularly the complexity of urban mobility. If the current situation prevails urban congestion will gridlock cities (a form of traffic congestion), increase greenhouse gas emissions and energy consumption, directly affecting the environment. The IoT is increasingly becoming valuable and is emerging as a promising technology to deliver on a vision of smart mobility. Take, for example, Singapore's Smart Nation initiative under which the South Asian country has prioritized to address national challenges and drive digital transformation in key domains, including urban mobility. To enhance mobility for commuters, the country has taken the following initiatives:
Trial of on-demand autonomous shuttles and public bus services
Hands-free ticketing technology trial on buses to offer inclusive public transport system to commuters, specifically, the elderly and the disabled. After the successful trial, Singapore's Land Transport Authority launched SimplyG, a platform that allows commuters to use contactless bank cards or mobile phones to pay for their travel on public transport, removing the need to carry a separate travel card or make upfront top-ups before traveling
Parking space optimization
For smart parking, the Government Technology Agency of the Singapore government has also launched Parking.sg, a mobile application that allows users to select car parks and digitally pay for short-term parking charges. The app also helps to track and extend a parking session remotely and also notifies users when their parking session is expiring.
Another example is the OpenTraffic initiative, a web-based platform used for querying and visualizing real-time traffic statistics. Launched by the World Bank and Grab, a leading ride-hailing platform in Southeast Asia, the open-source platform utilizes big data to analyze traffic congestion peak patterns, travel times, historical and travel speeds, subsequently helping to alleviate traffic congestion, take better traffic management and planning decisions in South East Asian cities.
From ride sharing to connected and autonomous vehicles, IoT has a potential to deliver a revolutionary impact to tackle challenges ranging from rising congestion to parking difficulties, from increased demand for public transit to long commutes and bring more affordable and efficient transport options to everyone. Many auto majors including Tesla, Uber, Toyota, BMW are currently working on autonomous vehicles.
Smart Cities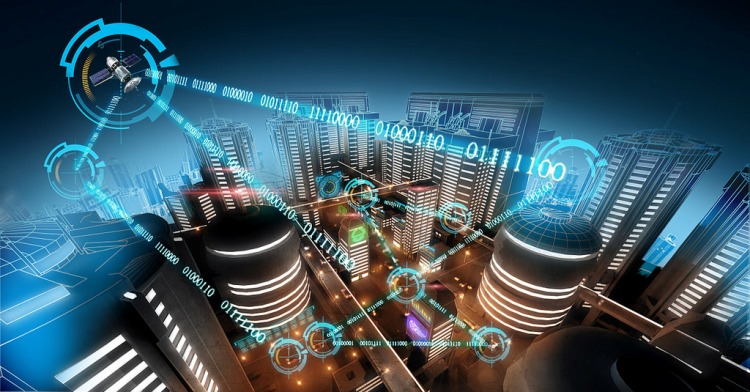 Image Credit: Flickr
Smart Cities are no more fantasy. Many cities including Dubai, Singapore, London, Barcelona have already turned the concept into reality by harnessing IoT technologies. From smart parking technology to smart streetlights, smart dustbins to noise sensors, free Wi-Fi hotspots to smart water meters, smart transportation and parking technologies to sensors for pollution management, these cities have already set an example for other cities looking to transform their urban infrastructure.
Smart Agriculture
Smartphones coupled with IoT for smart prediction, data analytics, remote sensing have significantly improved productivity, cost-efficiency, and market opportunities for small to big farmers. Mobile applications provide real-time pricing data to remove price asymmetry between farmers and buyers, making it possible for farmers to earn more. Using applications like Fall Armyworm, a fast-spreading crop pest in sub-Saharan Africa, farmers can immediately confirm damage to crops just by holding an android phone with the app installed next to an infested plant.
Connected Healthcare
Access to better and affordable healthcare is a fundamental human right, still more than half of the world's population lacks access to basic healthcare services, owing to the outdated technologies, high expenses and poor infrastructure. IoT innovation has enormous potential to deliver healthcare services in the remotest areas of the world. One such example is the use of drone technology, which is proving to be a game-changer in the delivery of health supplies in the hard-to-reach regions of the world. In 2018, a one-month-old baby in the Cook's Bay village, a remote island in the South Pacific country of Vanuatu, was given the world's first drone-delivered vaccine. Other examples include:
Ingestible sensors to diagnose and monitor and manage diseases in real-time
Fitness bands to monitor sleep, track fitness activities and keep a check on heart rate
In West Africa, sensor-enabled band-aids are being used to remotely monitor the health of Ebola patients, health workers and those on the risk of infection in real-time.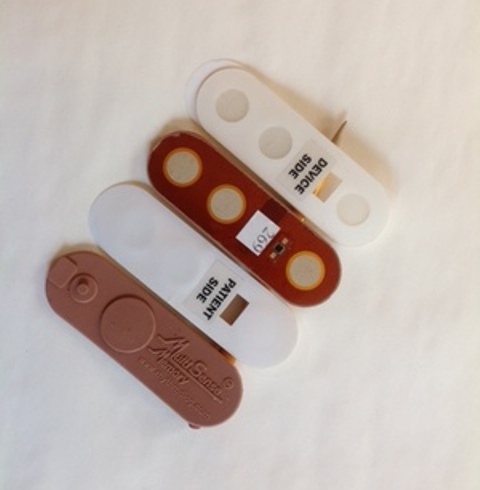 Image Credit: ebolagrandchallenge
Energy
According to the 2018 World Energy Outlook, nearly one billion people lack access to electricity, while 2.6 billion people lack access to clean cooking technologies. Kenya-based M-KOPA has connected over 700,000 African homes to affordable solar power with 500 new homes being added every day, since its inception in 2011. By using mobile money to provide energy on credit, M-KOPA has pioneered a better way to supply clean and reliable power to millions of off-grid homes.
Challenges
IoT, undoubtedly, is a very promising technology in the era of digitalization. Ranging from agriculture to mobility, IoT can catalyze growth and innovation across all domains. Despite the countless developmental opportunities it presents, significant challenges persist that are slowing its adoption and implementation. To unlock the full potential of IoT, the following key issues need to be resolved
Infrastructure and high up-front investments
IoT-connected devices generate a huge amount of data in real-time, which needs to be stored safely and responsibly. Once the required IoT infrastructure is in place, it may be easy to integrate the necessary solutions into business processes. The high up-front investments in IoT technology may be a little risky but given the potential business opportunities and high ROI, it will be worth taking the risk.
Lack of skilled workers is also holding back the real potential of Industrial IoT. Before IoT becomes the mainstream driver of businesses, enterprises should prioritize the development of demand-driven skills of their existing workforce. For this, industry stakeholders need to encourage investment in human capital and the required resources to make employees future-ready.
As IoT is penetrating deep into our lives, it is giving rise to some obvious concerns of vulnerability. If implemented incorrectly, IoT solutions may lead to unpredictable consequences. IoT-enabled devices and sensors generate tons of data, subsequently, giving rise to fears of privacy and security. By 2020, more than 25 percent of identified attacks in enterprises will involve the IoT, although the IoT will account for less than 10 percent of IT security budgets, according to Gartner. To conclude, the Internet of Things registers high on potential with regard to socio-economic development, it still needs strategies to leapfrog sustainable development.
At present, consumers do not have a good understanding of what actually the Internet of Things (IoT) is, which is hindering the rapid adoption of the next-generation network. Even if they are aware of the connected-technologies, high prices and concerns about data privacy and breaches hinder the adoption.
(Disclaimer: The opinions expressed are the personal views of the author. The facts and opinions appearing in the article do not reflect the views of Devdiscourse and Devdiscourse does not claim any responsibility for the same.)
---
FIRST PUBLISHED IN:

Devdiscourse