EIB commits €28.5million financing for solar farms in Western Macedonia
---
EIB
|
Updated: 19-01-2023 11:29 IST | Created: 19-01-2023 11:29 IST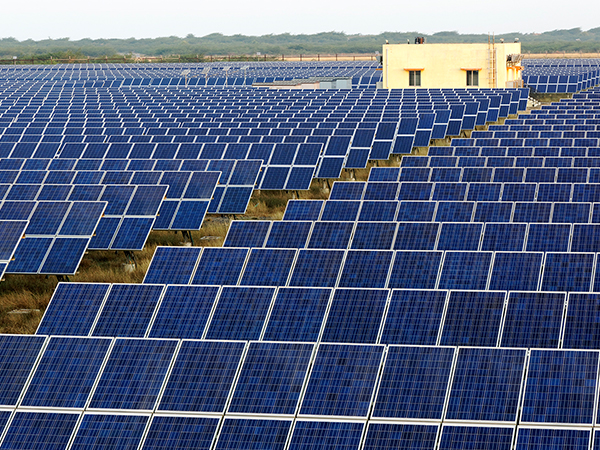 ---
The new 230MWp capacity solar farms in Kozani in the Western Macedonia Just Transition region supported by the EIB and backed by InvestEU are part of the ambitious Greek National Energy and Climate Plan. They will allow, along with other investments, for the greater use of renewable energy resources and reduction of fossil fuel dependency in the electricity sector, as well as improving security of supply for long term demand.
The project, which is one of the largest solar energy projects developed and under implementation in Greece, is also part of the strategic transformation plan of the PPC Group which puts a special focus on the promotion of renewable energy.
"To make a success of the green transition we need significant and sustained investment. This agreement to finance the construction of new solar farms in Greece is an excellent example of how the InvestEU programme is mobilising funding in support of green energy generation across Europe. InvestEU is delivering the investment necessary to make crucial energy projects a reality," said Paolo Gentiloni, EC Commissioner for the Economy.
"We are particularly pleased that this project promotes renewable and clean energy for the people of Greece. It also enhances energy security and sustainability and will help the country meet its ambitious renewable energy targets. Looking ahead, the EIB is following developments in the Greek electricity sector and stands ready to finance sound projects in line with its Climate Bank Roadmap, the commitment to increase the level of support to climate action and environmental sustainability to exceed 50% of its overall lending activity." said Christian Kettel Thomsen, EIB Vice-President responsible for lending in Greece.
"With full awareness and understanding of the importance and significance of the work of PPC Renewables in Greece, we are pleased but also driven by a great sense of responsibility for the confidence with which PPC Renewables is surrounded by the European Investment Bank, Eurobank and the National Bank of Greece. PPC Renewables is faithfully serving the PPC group business strategy which on the one hand creates conditions for corporate success and on the other hand contributes to the change of the country's energy map. The progress of PPC Renewables to date creates only optimism that this financing will simultaneously achieve its important national objective while having a tangible, measurable economic effect," said Konstantinos Mavros, CEO of PPC Renewables.
EIB deliver support in close cooperation with local financial institutions
The EIB financing is part of a €102.4 million Project Finance debt package comprising of €95.1 million long term facilities and €7.3 million medium term construction VAT financing. EIB worked together with Eurobank SA (ERB) and National Bank of Greece SA (NBG), which committed in equal shares 70% of the long-term facilities and 100% of the medium-term VAT financing.
Building on EIB's 59-year support for energy investment across Greece through PPC
The EIB has financed long-term investment by PPC Group since 1964. Over the last decade the bank has provided more than €4.3 billion for energy investment in Greece via PPC and other public and private Greek energy partners, including improving connections to Greek islands, harnessing renewable energy, and accelerating energy efficiency investment.