In a major achievement to bilateral cooperation and association in the energy sector during the 24th World Energy Congress at Abu Dhabi Exhibition Center, the UAE on Tuesday signed Memorandum of Understanding (MoUs) with Vietnam and Spain.
The first MoU was signed by Mr. Suhail Al Mazrouei, UAE's Minister of Energy and Industry and Vietnam's Minister of Industry and Trade Dr. Tarn Tuan Anh. On this occasion, both Mr. Mazrouei and Mr. Anh committed long term cooperation in various areas of the energy sector from fuel energy to clean and renewable energy for sustainable energy solutions. "The UAE has expertise in solar energy and technology. Besides, we are open for all kinds of cooperation with Vietnam in the fuel and renewable energy," said Mr. Mazrouei to the Devdiscourse.
Speaking to the Devdiscourse Mr. Anh valued the MoU a big achievement for his country in the energy sector. "We look forward from the UAE for cooperation in solar energy and other forms of cost-effective sustainable renewable energy solutions," he said. He also emphasized that Vietnam is diversifying in other areas of renewable energy like wind energy and ocean wave energy for which the cooperation between both the countries would be mutually beneficial.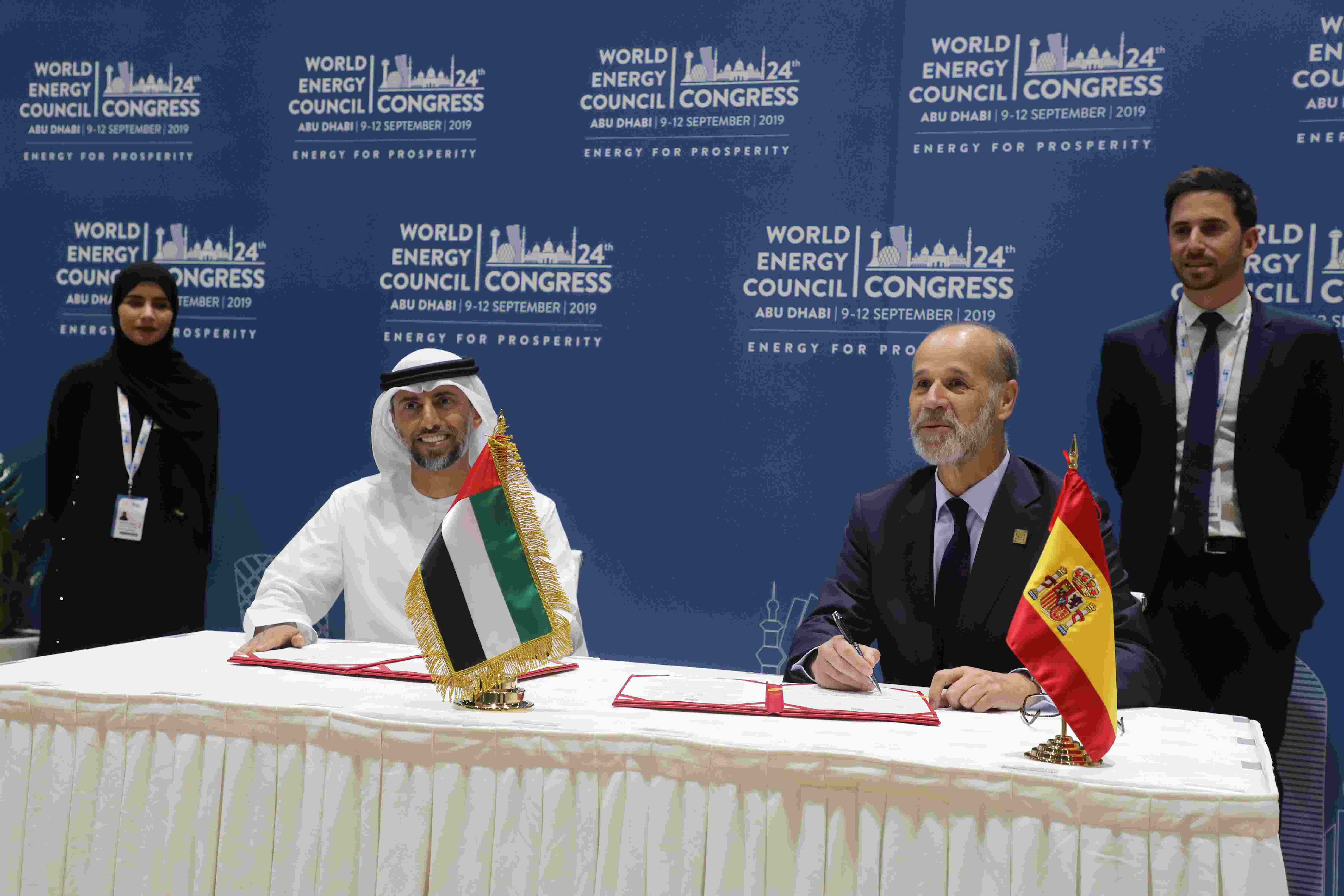 The second MoU was signed by Mr. Suhail Al Mazrouei, UAE's Minister of Energy and Industry and Spain's Minister. The signatory of the MoU from Spain remarked, "We are seeking the cooperation of the UAE in the solar energy sector. The MoU will be mutually beneficial for both the countries for investment and technological advancement in the energy sector,". On this occasion, Mr. Mazrouei highlighted the historic importance of the friendly relations between the UAE and Spain. "The relationship between the UAE and Spain has long historical importance. We are committed to mutual cooperation. It's our responsibility to carry forward the relationship through cooperation in the energy and other sectors. This cooperation should incentivise investment in both the countries,".
For more news, views and interview, please visit Live Discourse.
(Siddheshwar Shukla and Neeraj Singh Mehta, Team Devdiscourse from Abu Dhabi)