SMX CSR Leadership Summit & Awards 2023: Shaping a Sustainable Future Together at India Habitat Centre, New Delhi
In a time when technology is an essential component in business success, the SMX community platform focuses on technology adoption and performance enhancement which provide unique insights into the trends and tools to help organisations gain an advantage and remain future-ready for success.For more information, please visit httpsmx.networksmx-csr-leadership-summit-and-awards-2023
---
PTI
|
New Delhi
|
Updated: 29-09-2023 14:20 IST | Created: 29-09-2023 14:20 IST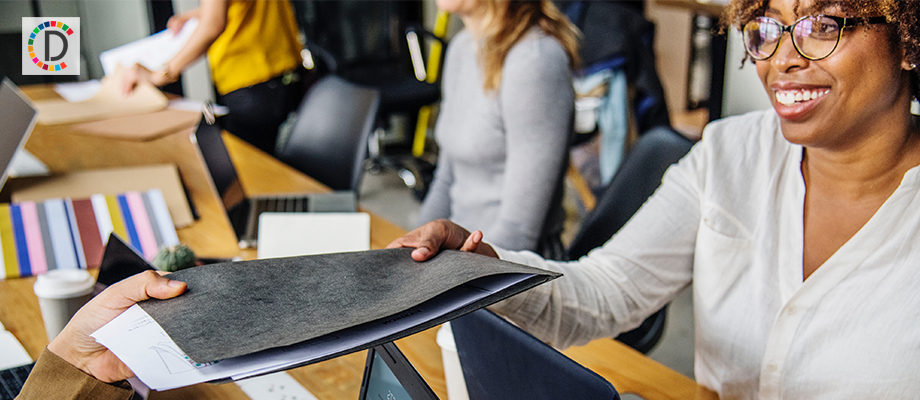 ---
The SMX CSR Leadership Summit & Awards 2023 was hosted at the iconic India Habitat Centre in New Delhi on 22nd September 2023 in a resounding celebration of corporate social responsibility (CSR) and a commitment to creating a sustainable future. The summit was organised by NextGeninnov8 and made possible by their prestigious Ecosystem Partners The Office of the Principal Scientific Advisor to the Government of India and Manthan, Ministry of Electronics and Information Technology, Government of India. Several organisations showcased their successful CSR initiatives, inspiring others to follow suit. These initiatives demonstrated the positive impact of CSR on communities and businesses. Over 200 delegates from diverse industries attended the event, including representatives from the corporate sector, non-governmental organisations, government bodies, policymakers and academia. Distinguished speakers and thought leaders shared their insights during panel discussions and keynote sessions.
Inaugural Session: Setting the Tone for CSR Excellence The Inaugural Session, a pivotal moment in the summit, began with a warm Welcome Address by Mr. Rahul Jain, the Managing Director of Innoserv Group, the driving force behind this remarkable gathering. Dr. Sandeep Pachpande, Chairman of the ASM Group of Institutes, then delivered the Theme Address, setting the stage for the day's discussions in the heart of India's capital.
Insights from Visionary Leaders in the Heart of India The summit's first session featured luminaries from various sectors. Mr. Amitabh Nag, Chief Executive Officer of Digital India's Bhashini Division, shared his invaluable insights into the digital transformation landscape. Dr. Sapna Poti, Director of the Office of the Principal Scientific Advisor to the Government of India, offered her virtual perspective on CSR's role in shaping a better tomorrow. Mr. Kartikeya A, OSD to Minister of Finance & Skill, Government of Andhra Pradesh, delved into the intersections of finance, renewable energy, education, and skill development. Mr. Ram Chauhan, CEO and founder of Ginni, rounded off the session with his entrepreneurial perspective.
Initiative Launch: Innovative CSR Technologies Mr. Ram Chauhan, CEO and founder of Ginni, took this opportunity to launch the Most Impactful CSR Technology initiative by Ginni Group, known as B-Vocal, demonstrating the power of innovation in the CSR landscape.
Industry Presentation Industry presentations at the summit played a vital role. These presentations served as valuable sources of knowledge and inspiration, helping attendees stay updated on industry trends and fostering networking opportunities. Here are three noteworthy industry presentations from their event: A series of presentations featuring prominent CEOs and Founders: 1. Mr. Sumit Tayal, CEO of Give Grants, introduces philanthropic initiatives.
2. Mr. Ram Chauhan, CEO and founder of Ginni, discusses their sponsorship involvement.
3. Mr. Dinesh Badagandi, CEO and founder of Taare Zameen Par, shares insights into their contributions.
4. Ms. Yasmin Riaz, Director of Resource Mobilization and Corporate Partnerships at Bal Raksha Bharat, presents their partnership endeavours.
5. Mr. Neeraj Tayal, Head of Sales at TaxiVaxi, highlights their support within the community.
Panel Discussions: Exploring Key CSR Themes The summit featured engaging panel discussions, each focusing on critical CSR topics: Panel 1: Importance of CSR in building the nation – Moderated by Dr. Bhaskar Chatterjee, CEO of the Anil Agarwal Foundation, this panel discussed the profound impact of CSR with industry leaders.
Panellists: Mr. Nikhil Pant, CEO – Reacha Ms. Geetanjali Gaur, Associate Leader CSR & ESG - Kyndryl Mr. Vinod Pande, Former MD - SBI Foundation Mr. Vivek Prakash, Head CSR - Jubilant Ms. Priti Srivastava, Mentor Advocacy & CSR - Reliance Industries Panel 2: India's Approach to ESG & CSR – Moderated by Mr. Vikas Verma, Regional Head North Region - United Nations Development Programme, this panel explored India's approach to ESG and CSR.
Panellists: Mr. Kumar Anurag Pratap, Vice President Digital Inclusion and Sustainability leader – Capgemini Mr. Praveen Karn, Head Group CSR - Spark Minda Mr. K V Dipu, Senior President - Bajaj Allianz Mr. Shikhar Jain, Executive Director – CESD, CII – ITC Centre of Excellence for Sustainable Development Panel 3: Recent Changes in CSR-Related Regulations – Moderated by Dr. Y Suresh Reddy, CSR Lead - SRF Limited, this panel examined the evolving CSR regulations in India.
Panellists: Mr. Bijay Chowdhury, Head CSR & Philanthropy (Asia Pacific) - Synopsys Inc.
Mr. Vivek Sood, Senior Advocate - Supreme Court of India Mr. Mathew Mathai, Director – Deloitte Ms. Mitali Srivastava Hough, Senior V.P. & Head of Planning, McCann Worldgroup, Mumbai Panel 4: Emerging Technologies in CSR – Moderated by Mr. Rajesh Das, CSR Head – Somany Impresa Group, this discussion featured experts discussing the future of CSR through emerging technologies.
Panellists: Mr. Raj Gupta, GM HR - Tata Consultancy Services Mr. Raj A Kapoor, Founder - India Blockchain Alliance & Blockchain Governance Council Mr. K N Sanjeev Kumar, Head HSSE and CSR – Sembcorp Mr. Ram Chauhan, Founder & CEO - Ginni Group of Companies Mr. Arun Arora - Head of Chetak Foundation Panel 5: Building CSR Leadership – Dedicated to exploring the qualities and skills of effective CSR leadership, moderated by Dr. Kshemendra Kumar Upadhyay, Professor and Chairperson at the Center for Sustainability & CSR at BIMTECH.
Panellists: Dr. Lopamudra Priyadarshini, AVP CSR, ESG - Hindalco Industries Limited Ms. Shilpa Jaiswal, Head CSR - JK Cement Dr. Supriya Sharma, Executive Director, Brainglow Business Services Pvt Ltd Ms. Saloni Bharadwaj, Co-Founder & CTO - Lotus Petal Foundation Prof. Ravi Kumar Jain, Founder Director - Sparsh Global Business School Closing Presentation: A Day of Inspiration The event concluded with a truly inspirational presentation by Smt. C Nagarani, IAS, whose leadership and insights served as the perfect finale for the CSR Leadership Summit & Awards. Her words resonated with the audience, emphasising the importance of CSR in building a brighter, more sustainable future.
Valedictory and Awards: Celebrating CSR Excellence As the day drew to a close, a special Valedictory Session and Awards Ceremony took place, celebrating the achievements of organisations and individuals in the realm of CSR. Esteemed guests, including Smt. C Nagarani, Indian Administrative Service (IAS), Director of Technical Education & Chairperson of State Board of Technical Education & Training, Government of Andhra Pradesh, Mr. Kartikeya A, OSD to Minister of Finance & Skill, Government of AP, Finance (Renewable ENERGY| Education & Skill), Mr. Rahul Jain, MD of Innoserv Group, and Dr. Sandeep Pachpande, Chairman of ASM Group of Institutes, graced the occasion.
The below table showcases the list of People and Organisation vested with SMX CSR Awards 2023, for their outstanding contributions in the field of CSR Name Category Organisation Dr. Bhaskar Chatterjee Lifetime Achievement Award CEO - Anil Aggarwal Foundation Bijay Chowdhury Emerging CSR Leader of the Year Synopsys Inc HDFC Bank Parivartan Best Sustainable Livelihood Training Program in CSR Orion Education Society NPCI Best Sustainable Skill Development Initiative of the Year Orion Education Society Orion Education Society Best Sustainable Skill Development NGO of the year Orion Education Society Portia Putatanda NGO Leadership of the Year Planet Spiti Foundation Little India Foundation Best CSR Impact of the Year Little India Foundation Icreon Communications Best CSR Impact of the Year Icreon Communications Synopsys Inc.
Best CSR Project for LGBTQ Community Synopsys Inc JITO Best CSR Impact Award JITO The Kalgidhar Society Best NGO of the Year The Kalgidhar Society The Kalgidhar Society Best CSR Impact Award The Kalgidhar Society Hewlett Packard India Best CSR Impact Award Hewlett Packard India Adaar Poonawala Clean City Initiative.
Best CSR Impact Clean City Initiative Award Villoo Poonawala Foundation Nirmaan Foundation Best NGO leadership of the year Rajashree Bhosale Hindware Ltd.
Best Innovative CSR Project Award 2023 Hindware Ltd AGI Greenpac Ltd.
Best CSR Impact Award AGI Greenpac Ltd Ginni (B Vocal) Best Technology Initiative in CSR Ginni Manas Foundation Best CSR Impact Award Sustainable Agriculture Manas Foundation Conclusion: A Day of Inspiration The SMX CSR Leadership Summit & Awards, hosted at the India Habitat Centre in New Delhi, provided a vibrant forum for fostering cooperation, creativity, and outstanding achievements within the realm of corporate social responsibility. Attendees left with a revitalised dedication to effecting positive change in society. The SMX CSR Leadership Summit & Awards 2023 stood out as an exceptional gathering of CSR visionaries and professionals, serving as a platform for knowledge exchange and the recognition of transformative projects. The event's triumph underscores the crucial role of corporate social responsibility in shaping a brighter and more sustainable tomorrow.
NextGeninnov8 Partners The event would not have been possible without the support of its partners representing a diverse range of industries but sharing a common commitment to corporate social responsibility. Audi -Driven by Partner, leads the pack with their dedication to innovation and excellence. Eyecan -Social Impact Partner, brings a vision for positive change. Taxi Vaxi -Travel Partner, ensures smooth journeys on this meaningful path. Bajaj Allianz - Insurance Partner, provides a safety net for their endeavours. Orion Education Society, Ginni, Taare Zameen Par, NAPED, Save the Children, Lotus, and Planet Spiti Foundation, as well as The Ayurveda Company, Give Grants, Little India Foundation, Icreon Communications Pvt Ltd, Kalgidhar Society, Adar Poonawala Foundation, Nirmaan Organisation, and Manas Foundation, all as the award and recognition partners, further enriched the summit with their unwavering support and commitment to making a difference. Together, they are poised to make this event an extraordinary celebration of CSR leadership and impact.
About NextGeninnov8 NextGenInnov8 is an innovation-driven company founded by Aditya Pachpande, a Young Innovator and Entrepreneur, with a dedicated mission to equip the new generation with 21st-century skills and an entrepreneurial mindset. We achieve this through our NGI EdTech platform, offering high school students worldwide personalised IVY-league quality programs tailored to their unique interests. Beyond academics, we foster networking and collaboration by providing opportunities through events, clubs, and communities that various stakeholders from around the globe. With offices in Pune, Delhi, and Bangalore, India, as well as a presence in California, USA, NextGenInnov8 is a global force committed to empowering the youth to become critical thinkers and innovative entrepreneurs.
About SMX Network SMX Network is an emerging community platform with a focus on sales professionals, marketers, entrepreneurs and business leaders, and focuses on technology adoption and performance enhancement. The platform aims to help the community learn, engage, network and recognise the upcoming trends and leverage the right tools so that they can gain an advantage and remain future-ready for success. The SMX network focuses on technology adoption and performance enhancement and also caters to stakeholders in various industries such as Automobile, Real Estate, Manufacturing, FMCG, BFSI, IT-ITES, Academia, Media and entertainment. In a time when technology is an essential component in business success, the SMX community platform focuses on technology adoption and performance enhancement which provide unique insights into the trends and tools to help organisations gain an advantage and remain future-ready for success.
For more information, please visit https:mx.network/smx-csr-leadership-summit-and-awards-2023/
(This story has not been edited by Devdiscourse staff and is auto-generated from a syndicated feed.)