IITD organised 'Yoga Sports' competitions on Yoga Day
Devdiscourse News Desk
|
New Delhi
|
Updated: 22-06-2019 06:42 IST | Created: 21-06-2019 20:29 IST
---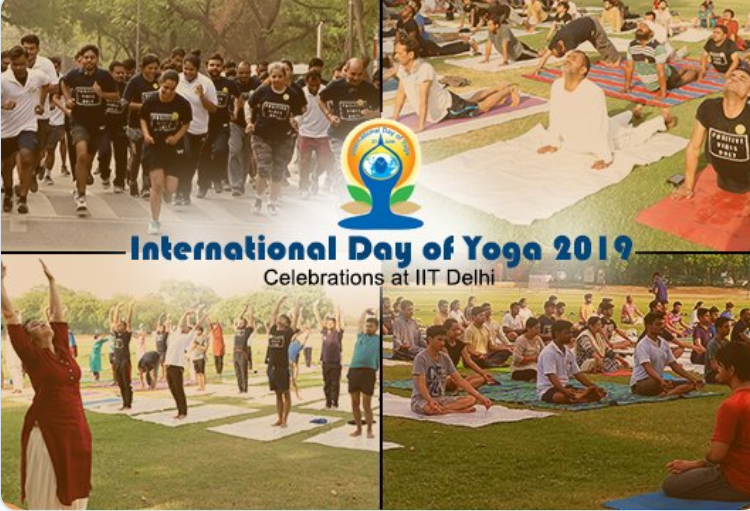 The Wellness Club in Indian Institutes of Technology (IIT), Delhi organised Yoga sports competitions on the International Day of Yoga on June 21. IITD is hosting a 10 days' mega event on Yoga which will conclude on June 26.
In the competitions, the participants were tested for five Yoga positions or Asanas – Halasana, Naukasana, Natarajsana, Sarvang asana and Ardha Matsyendrasana. The contestants were graded on accuracy, punctuality and holding the position of the asanas in which four B. Tech. students of IITD were declared winners – Durva Gupta, Ratnesh Kumar, Prabudh Jangra and Aakash. The Wellness Club officials informed that Aaksah has an artificial foot but performed well in the Yoga competitions. Besides the Yoga competitions, the Run for Yoga, Morning Yoga Session, Yoga for Children, a panel discussion on scientific nature of Yoga and Bhakti Yoga were also organised in the campus.
IITD in association with Art of Living is organising 'Art of Living Yoga Workshop' on Saturday and an hour daily workshop on 'Heart fullness Meditation' from Monday to Wednesday in the evening.
The mega event of Yoga was started with 'Yog Nidra Workshop' on June 17 in which students learnt to have proper sleep by practising the Yoga which was followed by Isha Upyog Workshop convened by Isha Foundation. This was succeeded by two days of Vihangam Yoga.
---