NEP 2019: Indigenous Wisdom to enrich Liberal Arts for World, says Dean LPU
"None of the institutions in India is offering the entire range of Liberal Arts courses, which require the right mix of courses in humanities, arts, mathematics and sciences," argues Dr. Sanjay Modi, Executive Dean, Lovely Faculty of Liberal Arts, Lovely Professional University, Punjab (India). Read the Full Interview.
---
Siddheshwar Shukla
|
Updated: 06-07-2019 16:40 IST | Created: 06-07-2019 16:25 IST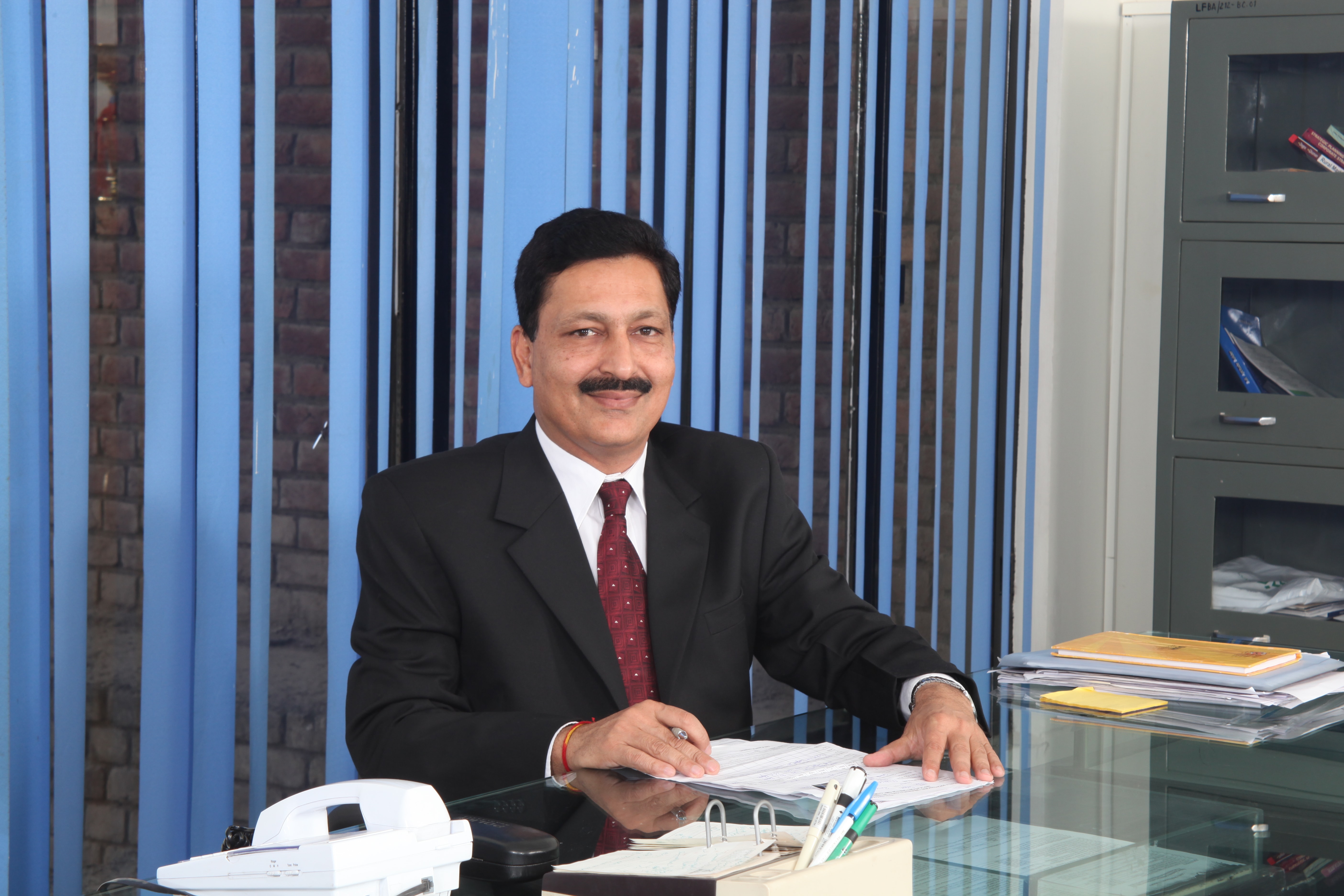 ---
Dr. Sanjay Modi, Executive Dean, Lovely Faculty of Business and Arts, Lovely Professional University, Punjab (INDIA) appreciates the recommendations of the Draft National Education Policy (NEP) 2019 on Liberal Arts. In an exclusive interview to Siddheshwar Shukla, Associate Editor, Devdiscourse argues that the Liberal Arts education has been the foundation of the education system in India and largely accounts for our tradition of dialogue, tolerance and assimilative culture. Read the Full Interview. Read the Full Interview.
How do you view the recommendations for Liberal Arts in the Draft NEP 2019?
The recommendations for liberal arts education in draft NEP-2019 are very logical, comprehensive and truly need of the hour. If they are understood and implemented in the right spirit by Higher Education Institutes (HEI's) in India, it will help in grooming balanced individuals with a breadth of application, the potential for enhanced civic engagement and responsible citizens, which is good for long term health of the Indian society.
What is the ideal form of Liberal Arts?
The essence of liberal arts is acquiring knowledge for the sake of knowledge rather than having a utilitarian approach to it. There are two ways of disseminating liberal arts education. First is a purely liberal arts degree at the undergraduate level, which would incorporate inputs from disciplines like literature, philosophy, psychology, sociology, political science, mathematics and sciences. While studying the multi- disciplinary courses, the students will also have scope for specializing in the discipline of their choice. Secondly, certain liberal arts courses can be incorporated in the professional programs like Engineering, Medicine, Management and Law. Exposure to liberal art courses will help students to have deep learning about society, life, values, justice and get familiar with some substantive issues confronting the society, which would help one to think rationally and critically for better decision making.
Is the idea of Liberal Arts feasible in Indian circumstances? What is the relevance of Liberal Arts in Indian Education?
It is not only feasible but desirable as well. In fact, some courses of liberal arts are already being offered in numerous professional programs in many HEI's in India, generally as open elective courses. However, the input of such courses is neither optimal nor are they considered valuable by the students. It is pertinent to understand that Liberal arts education has been the foundation of the education system in India and largely accounts for our tradition of dialogue, tolerance and assimilative culture. Focus on liberal arts helps in nurturing complete human being as it develops the intellectual, aesthetic, social, physical, emotional, and moral capacity of students. It will also contribute to improving the multi- disciplinary exposure of the students which in turn would improve the quality of research and innovation capacity in the country.
How will Liberal Arts produce good human beings? What are the challenges for implementing Liberal Arts Education?
The foundation of liberal arts is encouraging freedom of thought and expression while accepting dissent stated with civility, which are critical in sustaining democracy. Liberal Arts encourages people to seek knowledge for the sake of knowledge and raise questions about society, values, justice, life and even one's own convictions and beliefs, which nourishes values of freedom and rationality. The tradition of questioning and dialogue in liberal arts cultivates minds which give more importance to knowledge, integrity, virtues and humility, which help building a compassionate and healthier society. The major challenge in implementing liberal arts education in the country would be to change the mindset of the students as well as the teachers of professional programs, who consider this input as not relevant to the professional programs. Lack of conviction prevents the introduction of the required number of Liberal arts courses in the curriculum as well as disinterest in whichever courses are included. Industry, which is the major stakeholder in professional education, also has to appreciate and the relevance of liberal arts education, which has shown positive learning outcomes in terms of increasing creativity as well as critical thinking and problem-solving abilities.
What should be the roadmap to transform Indian universities into centres of Liberal Arts?
An extensive dialogue needs to be commenced at the level of all stakeholders of higher education. The relevance of liberal arts education needs to be debated in HEI's, industry associations and in the mass media to generate awareness and consensus on the issue. Since not too many people in HEI's may precisely appreciate the essence of liberal arts, the model curriculum will need to be prepared at the central level, which in due course can be innovated at the level of the individual institutions. Necessary training and guidelines on student-centred pedagogy, involving the creation of opportunities for extensive debate, would also need to be widely imparted.
Some universities and institutes in India are already running inter-disciplinary and multi-disciplinary programmes. How Liberal Arts are different from these courses?
Firstly, none of the institutions is offering the entire range of liberal arts courses, which require the right mix of courses in humanities, arts, mathematics and sciences, which of course has scope for specialization in a specific area. Secondly, the mindset of an enhanced level of dialogue, inside and outsides of the classrooms, needs to be strengthened among faculty students as well as educational administrators. For the learning outcomes of liberal arts education to become perceptible, the utilitarian approach towards education needs to be moderated and the culture of knowledge seeking as an end in itself has to gain acceptance. A comprehensive approach is thus required to modify the curriculum and to change the mindset of all stakeholders in order to capture the essence of liberal arts education.
It is said that the Liberal Arts is simply a reshuffling of the existing disciplines. What is your view?
Rolling out liberal arts education involves generating widespread awareness and appreciation for the initiative, developing a comprehensive curriculum, correcting the convictions of the student community through an elaborate dialogue and eliciting the commitment of all other stakeholders for their support. There is enough of favourable global evidence to dispel the misgiving that the Liberal Arts is simply a reshuffling of disciplines. The benefits of such education go beyond improving employability and have become manifest in the establishment of healthy democracies based on active community engagement.
What changes, according to you, Liberal Arts could bring in the higher education system in India? What is the significance of Liberal Arts in school education?
Students would be able to pursue their preferred area of specialization, but at the same time will be able to choose from among a variety of liberal arts courses which would make them more rational, compassionate and willing to accept logical arguments from anyone and everyone. It will deepen their understanding of life and society and make them capable of critical thinking and logical decision making. The school education system in India is already providing foundation liberal arts inputs. Students are exposed to language, literature, mathematics, science, humanities, arts, sports as well as moral education. However, at the school level, it is primarily sharing of information than building convictions through dialogue and discussion, which needs to happen more at HEI's.
If the institutes like AIIMS, PGI Chandigarh, IITs, IIMs, IITs, etc will start courses in arts, social sciences humanities; how will they be able to maintain focus on their specializations?
Liberal arts education is majorly focused on undergraduate programs to nurture open-minded, logical, compassionate and creative individuals. Nevertheless, even if some liberal arts inputs are to be included in the professional programs being offered in these premier institutions, they would not be at a scale which would change their focus. It will instead expand the horizon of thinking of the professionals by enabling them to look at issues from social, psychological, political, and historical perspectives. It will also make them capable of multidisciplinary and interdisciplinary applied research and devising better solutions, based on a precise understanding of problems of the society.
There are several research institutes funded by ICSSR working in specialized areas. Will the research standards not be compromised if they are merged with universities?
In case the research institutes are merged with Universities, it would widen opportunities for multidisciplinary and interdisciplinary research and make research more responsive to the local needs. Closer proximity to research activity will also improve the research orientation of the faculty as well as the students on the university campuses. Even if the research institutes are allowed to continue as independent institutions, these can serve as nodal centres which can coordinate research activities of faculty from across disciplines in HEI's, to collaboratively work on issues and challenges facing the society. This would help find better solutions to problems of society and also generate inputs for effective policymaking. They can also become instruments to strengthen the research orientation and training of faculty in universities and colleges.
The policy also proposes 'Indian Institutes of Liberal Arts' on the pattern of IIMs/IITs. How do you view this proposal?
It is quite relevant to set up 'Indian Institutes of Liberal Arts' to educate all stakeholders and to showcase the complete range of liberal arts programs. These may be planned as model institutions which can serve as benchmarks for effective delivery of liberal arts programs and courses. Interaction with faculty and students at these institutions will also help dispel the prevailing misgivings about liberal arts education. They can also undertake research for incremental improvements in curriculum design and delivery and test new models of education to tackle the emerging challenges of the society.
Do you find any scope for indigenous subjects and indigenous knowledge in Liberal Art Education?
Indigenous subjects like philosophy, mathematics, astronomy, architecture, and indigenous knowledge relating to social Justice and spirituality, not only perfectly fit into the scheme of liberal arts education, but will go on to enrich it for rest of the world. Further, the tradition of communicating complex ideas through storytelling, so well perfected in the rich variety of Indian folklore and mythology, can also help improve the pedagogy of delivering liberal arts education.
Thank you.
For more stories and views on the Draft National Education Policy (NEP) 2019, please visit LIVE DISCOURSE
FIRST PUBLISHED IN:

Devdiscourse