NEP 2019: Liberal Education can bring transformation, S. Jolad, FLAME University
Shivakumar Jolad holds PhD in Physics and Doctoral minor in Demography from the Pennsylvania State University, USA. He is presently Associate Professor, Public Policy in the School of Liberal Education, FLAME University, Mumbai.  He has extensively researched on Data Analytics, Education Policy and Human Development. In an exclusive interview with Siddheshwar Shukla, Associate Editor, Devdiscourse, Jolad freely shares his views on pros and cons of the Draft National Education Policy 2019 on Liberal Arts which he prefers to address as 'Liberal Education'. Read the Full Interview. 
---
Siddheshwar Shukla
|
Updated: 20-07-2019 16:46 IST | Created: 20-07-2019 14:49 IST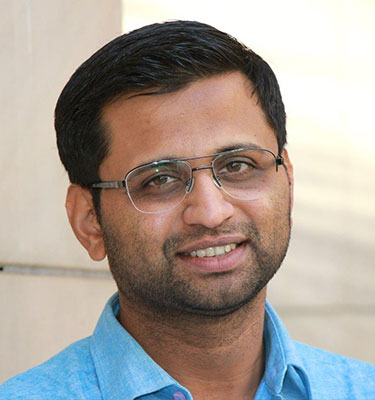 ---
Shivakumar Jolad, Associate Professor, Public Policy in School of Liberal Education, FLAME University, Mumbai strongly supports most of the recommendations of the Draft NEP 2019 on Liberal Education. He, however, minced no words in criticising one of the flagship proposals of Dr. K. Kasturirangan for establishing Indian Institutes of Liberal Arts (IILAs) on the pattern of IITs and IIMs. "It is necessary to ensure rigorous specialization along with liberal education through a judicious choice of core and electives, majors and minors," argues Jolad. Edited Excerpts:
SIDDHESHWAR SHUKLA: How do you view the recommendations for Liberal Arts in the Draft NEP 2019?
SHIVAKUMAR JOLAD: NEP-Draft has made far-reaching recommendations in promoting Liberal Arts (LA) or Liberal Education (LE) in all Higher Education Institutions (HEI). The Draft NEP 2019 has used Liberal Arts and Liberal Education interchangeably. I prefer to use Liberal Education as it is not restrictive to a particular field like arts – as presently understood in general discourse - and captures the spirit of holistic education.
Taking cues from India's tradition of liberal education in the past, the NEP draft envisions LE to harness relationships and unity that exist among the sciences and the humanities, mathematics and art, medicine and physics. Liberal Education not only enriches human life but also develops the potential of an individual to meet the needs of the post-Industrial economy.
SHUKLA: What is the ideal form the Liberal Arts?
JOLAD: I will again use Liberal Education - to suit the contemporary terminology. In the HEI offering LE, the silos across the disciplines/departments have to break, and curriculum should Integrate courses across disciplines. A student with whatever major discipline, should have a basic grounding in the fields of arts, humanities, sciences, and applied sciences. The curriculum should emphasize that interdisciplinary thinking is essential for a better understanding of the world view and to address the social, political, economic, and environmental challenges of the present day.
For example, a student with a major in science should take a certain minimum number of courses in humanities and social sciences, and vice-versa. Taking, for example, the undergraduate curriculum of MIT, USA. There all UG students, apart from their major specific courses, have to take 8 courses in arts and humanities, 6 courses in sciences, two science electives, and a laboratory course. Science and Engineering students will take advanced level courses in Sciences, and basic social sciences, whereas Humanities will take more basic and broader science courses.
SHUKLA: How will Liberal Education produce good human beings? What is the relevance of Liberal Education in Indian Education System?
JOLAD: A liberal education develops both the creative and analytical side of the brain. The NEP draft has an interesting take on this- It says, "(Liberal Education) can fire up one's capacity and desire for creativity and innovation, and enhance one's skills in communication, ethics, service, critical thinking, cooperation, and collaboration." Along with that LE can help in building a holistic understanding of society, sensitize the students' needs of the community and the society at large. It builds empathy and the skills to improve the lives of others and address the needs of the community in which he/she is part of.
SHUKLA: Is the idea of Liberal Education feasible in Indian circumstances? What are the challenges of implementing Liberal Education?
JOLAD: Most of the Indian Institutions do not have the infrastructure to create a truly LE system. Historically, we have taken a fragmented approach to build discipline-specific education Institutions such as colleges for Engineering, Medicine, Arts, Commerce, and even domain-specific Universities. Liberal education demands we have multidisciplinary environment and Institutions, hence the existing Institutions have to scale up and make it truly multidisciplinary with departments/faculty in science, arts, humanities, social sciences, and applied sciences.
Even in Institutions where multiple disciplines are offered, there are cultural and institutional barriers to taking courses from other disciplines. A faculty from engineering discipline would not support the addition of humanities courses in the engineering curriculum. As NEP draft says, "Students are streamed into narrow areas such as science, or engineering, or art, or professional or vocational subjects, and are generally mandated to take almost all if not all courses only within their stream."
Indian higher education system largely follows a 3-year undergraduate degree program (barring professional education, and special Institutions by central government) offered in colleges affiliated to Universities, a legacy of the colonial era. They are fragments by disciplines like arts, science, and commerce, with no cross-connect. Universities have disconnected from Undergraduate Education- depriving UG students of exposure to research. We have created a special cadre of elite research Institutions who hardly teach.
SHUKLA: What should be the roadmap to transform Indian universities into centres of Liberal Education?
JOLAD: Draft NEP recommends that HEIs offering single-stream must be phased out, and all universities and colleges should become composite multidisciplinary HEIs. Within these Institutions, the silos across different streams (like science, engineering, art, professional or vocational subjects) should be broken down to provide true liberal education, and collaborative research across disciplines should be encouraged.
For this, HEIs have to augment their capacity, add new departments/hire faculty in disciplines teaching and Infrastructure. Consolidation of existing Institutions offering could be another approach. Although NEP -draft proposes setting up of many new Residential Multidisciplinary Education and Research Universities (MERUs) or Indian Institutes of Liberal Arts (IILAs), it may create a parallel cadre of Institutions without actually transforming/restructuring the existing HEIs.
The Yashpal Committee on Rejuvenation of Higher Education in 2009- has recommended virtual Integration if not physical integration for utilization of resources across Institutions- offering courses of interest to many. Creation of such meta Universities and Institutions should be the Initial goal. Physical Integration through consolidation of existing Institutions to create multi-disciplinary liberal HEIs should be a longer goal.
SHUKLA: It is said that Liberal Education is simply a reshuffling of the existing disciplines. What is your view?
JOLAD: No absolutely not. It's a holistic integration of different disciplines. Each discipline has something to offer to the other. For example, to address a social and public health issue like ending Open Defecation (OD), only building toilets is not enough. It also needs an understanding of societal norms regarding purity and OD, the psychology of behavioural change, and technological know-how of building low cost, water-efficient toilet system. A liberal education gives you the conceptual foundation and skills to look at problems from different angles and address them. Compartmentalization of knowledge would never achieve this.
SHUKLA: What changes, according to you, Liberal Education could bring in the higher education system in India?
JOLAD: Liberal education could transform the education landscape in India. We will no longer build isolated technical or research Institutions. It will be a break from the centuries of compartmentalization of knowledge in India and build a generation of Indians who would look at social, political, and economic issues facing the country in a holistic way. It will also bring harmony and respect for people working in different areas.
SHUKLA: What is the significance of Liberal Education in school education?
JOLAD: Elements of Liberal education exists in the Indian schooling system. However, they are always taught as compartmentalized disciplines with rigid boundaries. The current school curriculum, for example, treats Biology as totally different from Physics and Mathematics. However, at a higher level, many physicists, mathematicians, and computer scientists work on Biological problems. Due to this, sub-branches like Biophysics, Mathematical and Computational Biology have already emerged in the last 30-40 years. Also, the importance of data and statistics social science is never highlighted in the school system. Data analytics for social science and Computational Social science are newly emerging fields. School curriculum fails to convey such connections.
Being exposed to different areas of Liberal arts in school levels aids in the holistic development of the child who is socially conscious, and has a much broader world view. Even when a child chooses technical and managerial courses in future, language, arts, and social science subjects come handy when facing the real world.
SHUKLA: If the institutes like AIIMS, PGIs, IITs, IIMs, IITs, etc will start courses in arts, social sciences humanities; how will they be able to maintain focus on their specialisations?
JOLAD: Many IITs and IIMs already have departments of Humanities and Social sciences (HSS), and offer courses, and conduct research in these fields. The UG and PG curriculum of Engineering and Management in these Institutions has some integration with HSS. Even AIIMS has community medicine and geriatrics which overlap with sociology, economics, and gerontology. It does no harm to expand these departments. In the US, within a University, there are large colleges of Science, Engineering, Medicine, Education, Liberal Arts etc. Students have the liberty to choose a course from any of these colleges as electives, for major or minor programs. The UG curriculum of MIT that I discussed before is an example of this. Faculty are associated with multiple departments and conduct collaborative research. The department boundaries are primarily for administrative purposes.
It is necessary to ensure rigorous specialization along with liberal education through a judicious choice of core and electives, major and minors. Four-year undergraduate program with research component is ideally suited for this. At the post graduate level, mobility across disciplines (different from UG) is already there and healthy balance can still be maintained in Liberal education.
SHUKLA: There are several research institutes funded by ICSSR working in specialised areas. Will the research standards not be compromised if they are merged with universities?
JOLAD: Good Question. Specific bodies like ICSSR, DST, and DBT were created to control and regulate the funding of specialized research Institutions in Social Science, Science and Technology, and Biological Sciences. The NEP- Draft says that such distinction should be done away with. A common National Research Foundation (NRF) will cater to the grant requirements of all Institutions. A common regulatory authority - National Higher Education Regulation Authority (NHERA) will regulate all academic bodies.
Merging with Universities will enable them to exchange faculty, give wider exposure to research scholars, promote interdisciplinary work, and share teaching and administrative load. On the whole, it will be a blessing than a curse.
SHUKLA: The policy also proposes 'Indian Institutes of Liberal Arts' on the pattern of IIMs/IITs. How do you view this proposal?
JOLAD: It proposes to establish several such IILAs in India. I feel the Government will be committing the same mistake that education planners did in the last 60 years. Institutes should become liberal and offer liberal education/arts than establishing 'specialized' institution for Liberal arts. Universities and established HEIs should expand in scope and offer BLA or BLE degrees, with specializations in different arts, humanities, science, and social science disciplines.
SHUKLA: Do you find any scope for indigenous subjects and indigenous knowledge in Liberal Education?
JOLAD: I do believe there is a lot of value in integrating traditional knowledge systems- and indigenous education in Liberal Art Education. However, I am not knowledgeable enough to comment on this topic.
Thank you.
For more stories, opinions and interviews on the NEP 2019, please visit LIVE DISCOURSE.
FIRST PUBLISHED IN:

Devdiscourse