9 Recommendations to NEP 2019 on Social Work Education, By Prof. Ranjana Sehgal
Social Work Education in India needs a complete overhaul from curriculum to pedagogy to pupil assessment. The present form of social work education in India is based on intellectual imports from Euro-American countries from time to time and being implemented in India without proper application of mind on their relevance in Indian circumstances.
Prof. Ranjana Sehgal
|
Updated: 14-08-2019 16:22 IST | Created: 14-08-2019 16:16 IST
---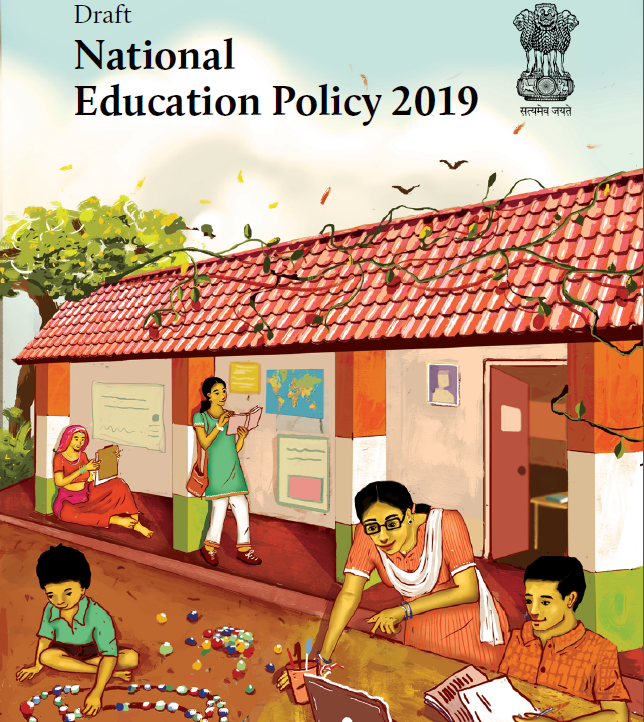 Though the Draft NEP 2019's recommendations on deployment of Social Workers and Counsellors in schools praiseworthy, surprisingly the policy is completely silent on how do the schools get professional social workers and counsellors. Off course, the Higher Education Institutes (HEIs) would have to take up the responsibility to provide the professional Social Workers and Counsellors to be deployed in the schools and also for the society. How to ensure a high quality of professional social workers? What will be the curriculum? The policy has surprisingly ignored these questions. Critics may say this is not the part of NEP 2019 and to be decided later but I have a question to counter the criticism? Why the Draft NEP has included separate chapters on medical, engineering and vocational education to handle all the educational aspects but not for social workers.
The social work education can provide a readily available trained human resource to the government for its multiple ambitious social and welfare projects. The Higher Education reforms present us with an opportunity to navigate the checkered trajectory of social work education and request the policy makers to give it due to recognition in the Draft NEP 2019 so that we can prepare an efficient workforce of future social workers to meet the challenges that confront India. As per my limited understanding of Social Work education in India as a teacher of Post Graduate level of Social Work for 39 years, I could summarize my recommendations in nine points. Though there is urgent need to constitute an expert committee for complete overhaul and contextualization of social work, these 9 points would provide an insight to the policy makers to start with.
Social Work Education in India needs a complete overhaul as we are functioning without an Indian perspective on this very unique stream of higher education, paying little attention to ground realities. Today in the twenty-first century we need to train our students to be effective, knowledgeable and professional so that they are equipped to facilitate the advancement of social, political, and economic conditions. Social Workers of the future should be efficient to address the many complexities and unique opportunities afforded by the promising developments of a global India. An expert committee of social work academicians could be constituted to study challenges and suggest corrective steps to be incorporated in the final NEP 2019.
Social work is in dire need of a regulatory body to establish uniform standards of quality Social Work education and regulate the mushrooming of substandard solo institutions and departments offering certificates and degrees in Social Work. The mushrooming of social work education institutions, more as a business proposition than centres preparing students for a human service should be a cause of concern for all. The haphazard and unregulated sprouting of social work institutions, often characterized by poor infrastructure, substandard facilities, under-qualified staff and a big number of students has caused irreparable damage to social work education. The piece of paper in the form of a degree/certificate, that such institutions/colleges provide to the students are often of no use. They simply add to the ever-growing pool of 'certificate holding unemployable youths'.
Although we have a rich history of social work in our country in the form of social service and social reform, the professional social work in India has an alien origin, transplanted on the indigenous soil without context specificity. It not only failed to flourish but also suppressed the growth of India's own tradition of service, an organic part of its centuries-old culture. Social work originated as an expression of human concern to ameliorate the conditions of the poor, the excluded and the marginalized, but in the relentless pursuit of its own interest, it has become antithetical to the spirit of social service and continues to be euro-centric in texture and colour and has failed to integrate the Indian ethos into the curriculum and for all intents and purpose, has become a business enterprise in human relationships. Social work in its very nature, even contrary to its code of ethics, today lacks dynamism and activism, has become complacent and gives preference to the individual rather than institutional or structural change. The present system of training social workers has left us neither here and there and we are still on slippery grounds. We need to revise curricula with a thrust on its contextualization. In an era of robots and artificial intelligence, what is going to survive is the indigenous knowledge and practices, specific to our geopolitical, socio-economic conditions. Today, we not only need to restructure our curriculum but also redesign and repackage our core competencies. Our training should be so designed that it offers uniqueness unmatched by other allied professionals in tackling the psycho-social human issues. In today's context of a diverse, multicultural, urbanized, global, and technologically oriented society, we need to prepare social workers who will shape solutions to a wide range of interpersonal and social problems by developing and using critically the existing knowledge, and upholding the Indian traditions and values. Social work educators need to look through the macro and microlens at the Indian experience in social work education.
The critical information deficit, I believe has rendered the profession deficient, and underlines the need to create an indigenous knowledge base. At present, Indian social workers are dependent on the advice of their colleagues and supervisors, personal experiences, relevant theory, and texts by foreign authors for practice direction. Though Social Work education in India has, by and large, survived on foreign literature and information sources over the past 80 years, a greater role for Indian based scientific evidence in education and practice would increase the effectiveness and enhance the credibility of the profession. A new pedagogy for social work practice education in the Indian context is needed; one that is research-based and capitalizes on practice-relevant indigenous research findings. Our social work education should systematically produce lifelong learners, who appreciate the importance of scientific findings to their practice endeavours and who possess the skills necessary to identify, evaluate, and apply research findings to their professional practice.
CSR is a field of social work but has been hijacked by the management, to meet the legal requirements. It is essential that this important activity should be routed through qualified social workers as they have the requisite skills and knowledge to help business discharge its social responsibilities. Human Resource (HR) Management in India first came though the social work route in the form of Social Welfare Officer/Labour Officer with a human and healing touch. Ever since it has been encroached upon by the management, it barely retains the human touch and mainly furthers the business interests more than the social cause. The social work curricula should include CSR as an important component and equip social workers to identify "knowledge gaps" as they arise in dynamic practice interactions. Social workers should be equipped with the skills needed to locate, critically evaluate, and apply scientific evidence consistent with their professional judgment as to its validity to the industrial situation or concern.
Field Work is to social work, what laboratory is to physical science, integral to social work training. Social work is essentially a profession of the field. For a student of social work, field work training and experience are essential to complete his process of professional training. Supervised field work training forms an essential component of professional social work education- a dynamic centre of social work education; the medium and place where the students can best learn to apply knowledge gained in the classroom, under the guidance of a faculty supervisor. Specific tasks are assigned to students in different settings where they not only get hands-on experience but are helped to develop their own insights and skills in the rendering of services while applying the techniques. It goes without saying that practical experience in varied social work settings is the best medium for a student to develop his understanding and skills of dealing with psycho-social problems. Unfortunately, the field work component stands compromised and diluted in most of the institutes, hence needs to be emphatically strengthened and restored in social work curricula with a high weightage.
Overemphasis on textbook approach has to be replaced by research cum learning approach both on the part of the teacher and the students. The research has been the USP of social work education, but of late it is on the backburner. Earlier social work was one of the few disciplines where huge importance was given to the research component, in fact, social work research happens to be one of the secondary methods of social work. But because of the overall decline in the quality of social work education, there has been a corresponding decline in research standards, both in qualitative and quantitative terms. The social work module must focus on the research culture which is fast diminishing from social work. Research-based education will not only give a new direction but also help in the growth of indigenous knowledge and literature. Social work students have rarely been systematically exposed to recently developed methods for identifying, critically appraising, and integrating relevant research findings into their practice activities on a real-time basis.
The Function of social work profession at any point of time has to be responsive to the social conditions and the needs of a country of its practice as this will determine what should be included or excluded from its range of activities. Although much has been written about the theory of social work very little is available on social work practice and much less on the contribution of social workers to practice in the Indian context. The indigenous examples should lead to the conceptualization of our social work theory and practice. Changes should be brought about in our social work training module based on our own evidence-based practice than borrowed western experience. It is not to say that we ignore the western contribution to social work education curriculum but the curriculum should focus on problem-solving and strength-enhancing experiences that involve the classroom, and field experience in the Indian context. More than eighty long years of application of the western model of professional social work in India, and still we do not have a distinct professional identity, because we have not come up with any indigenous models of social work education and practice in India. Our profession should not become a body without the soul, to keep the soul intact there is imperative need to connect to our roots. While we need to take that which is offered by the West into our domain of body of knowledge, there is also a need to go back and search for answers in our own practice and culture. Fast-paced changes in the Indian society have unravelled immense potential for the growth of the social work profession, which has today traversed into areas hitherto considered unconventional and outside its domain.
At Master's level, the students must be allowed to select and concentrate on one specific area of practice and equipped with an in-depth and intense knowledge along with the core competencies of that area. We must train our students to develop the latest therapeutic skills through skill workshops, acting workshops, role play by making it as an integral part of the training so that they have a repertoire of skills at their disposal when they venture out in the field. The National Association of Social Workers have a distinct classification of social workers and we could develop something along similar lines and incorporate into our training systems. According to their categorization, BSW is 'Basic social workers'. If they complete two years of experience in the field of social work or get an MSW degree they are known as 'Specialized social workers'. Further, if a specialized social worker completes two years of experience and clears a test of NASW, on their recommendation, she becomes an 'Independent social worker' but this is not the last step of development. After five years of experience, and another test of NASW, its recommendations make them 'Advanced social worker'. This is the time taken in the West to make specialized social workers in different fields. We too can have an integrated five years integrated program of training along the lines of legal education.
It's my humble appeal to the Social Work academicians and professionals to stand up for the sake of social work. Today, we are at crossroads, seeking answers to varied questions. Are we to become another pillar in the emerging corporate networks or to be a profession with a difference; not as a business proposition but a profession with a soul and conscience. Is money making modules/projects to override the beliefs and values of our profession? Are our convictions and compassions to be inadvertently sacrificed over the altar of the business aspects of social concerns? If this is so, there is every danger, we may soon find ourselves toeing the line of corporates and in the bargain lose our distinct identity and value as a human service profession. Undoubtedly, we have come a long way since Independence, but we still have a long way to go. As we enter the 21st century the world has become a global village characterized by a technological revolution. The changes around have had both a positive and a negative impact on the development of our profession. To secure our rightful place within the society we social workers need to redefine the profession, re-theorize it and develop new paradigms of practice in the Indian context. Now, is the time to decide, the path for the future growth of social work to usher radical social changes and hopefully NEP 19 will give us our distinct identity.
NOTE: NOTE: This is Part - I of Prof. Ranjana Sehgal's opinion Social Work education the Draft NEP 2019, read Part I
(For more stories, views and opinions on the Draft NEP 2019, please visit LIVE DISCOURSE)
(Dr. Mrs. Ranjana Sehgal is Professor at Indore School of Social Work, Indore, India)
(Disclaimer: The opinions expressed are the personal views of the author. The facts and opinions appearing in the article do not reflect the views of Devdiscourse and Devdiscourse does not claim any responsibility for the same.)
---
FIRST PUBLISHED IN:

Devdiscourse