Mirzapur Season 3 to focus on multiple interesting facts & could introduce new characters
---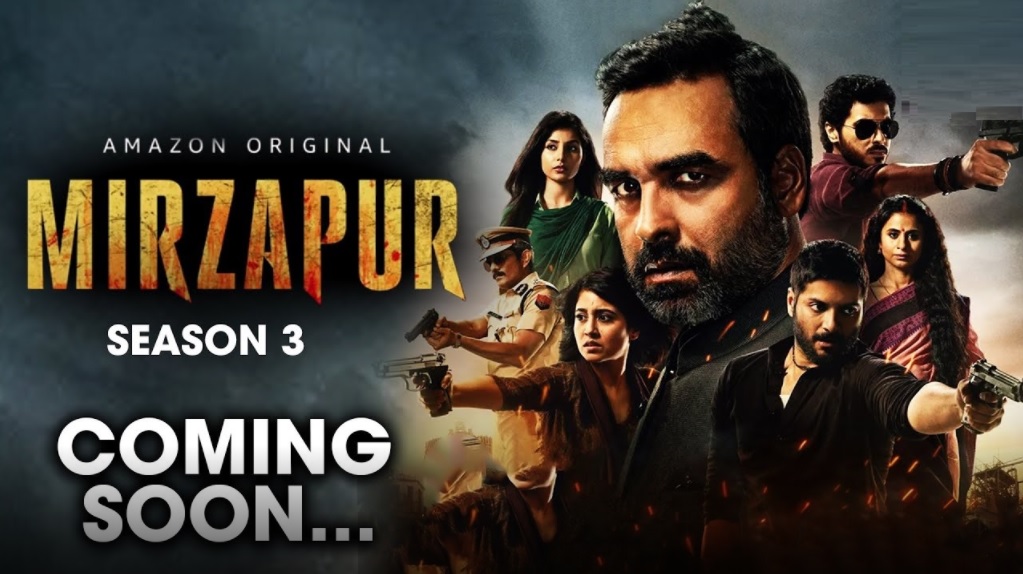 ---
Warning! This article contains major spoilers for Mirzapur Season 3
The most popular Indian web series Mirzapur Season 3 will be released sometime in 2022 on Amazon Prime Video. The performances of the cast members (particularly Pankaj Tripathi's) were acclaimed by viewers and critics alike. It eventually became the most popular web series of India, followed by Sacred Games.
Nothing official has been revealed, but we can say that Mirzapur Season 3 will have more violence in comparison to the previous seasons. Currently, the pre-production work is underway and the makers have the plan to commence its shooting in 2021 or early 2022.
The executive producer of Mirzapur, Ritesh Sidhwani earlier confirmed that Season 3 is going to happen. "Mirzapur... we are working on the script. We were actually supposed to start shooting this year, but now because of the lockdown and rains (the monsoons, following the lockdown, has apparently made it difficult for the third season to take off, despite the government somewhat relaxing shooting restrictions for the industry), it is happening definitely, but it'll be happening next year," he said in a conversation with BollywoodLife.The second season of Mirzapur end on a few cliffhangers, which will probably be resolved in Season 3. Munna Tripathi was killed by Golu and Guddu. While Munna was killed, Kaleen Bhaiya (played by Pankaj Tripathi) was badly injured.
Mirzapur Season 3 will surely show Kaleen Bhaiya taking revenge for his son. The imminent season can show a unification of Kaleen Bhaiya and Sharad Shukla (Anjum Sharma) and raging a violent fight against Golu and Guddu.
Fans will surely miss Divyendu Sharma (Munna) in Season 3, thanks to his excellent performance in the previous seasons. The way this antagonist used to murder his opponents with a smart smile will unquestionably no longer be seen, but we don't know if any new character of this height will be introduced.
After Munna's death, Madhuri became the new CM who returns to her life as a widow. As a CM, she will be seen as one of the most powerful persons in the upcoming season. Many viewers are expecting her to see utilizing her power to take revenge for her husband's death. Mirzapur Season 3 would also focus on whether Munna's widow will start her life with a new partner.
On the other side, Dimpy (Harshita Gaur) and Robin's (PriyanshuPainyuli) wedding is expected in Mirzapur Season 3, as we saw they were engaged during the end of Season 2.
RasikaDugal was once questioned about her character, BeenaTripathi's probable murder in Mirzapur Season 3.
"I'm not worried about a character being killed because I feel like if they've had their time in the story then it's probably best for them to leave. I'm never greedy about carrying on to another season if I feel like the character has lived their bit in the story," RasikaDugal opined.
Beena's husband Kaleen Bhaiya had a low sperm count, as already stated by a doctor after medically testing him. Now many fans of Mirzapur are wondering if Raja is the biological dad of Beena's child.
Will Mirzapur Season 3 reveal the identity of the father of Beena's baby? The most likely candidate appeared to be Raja (Nitin Mahesh Joshi), with whom Beena was having an affair, noted Express.co.uk. We had seen Beena's sexual dissatisfaction in her marital relationship that resorted her into an adulterous relationship with Raja (Nitin Mahesh Joshi).
Mirzapur Season 3 is yet to get a release date. Stay tuned to Devdiscourse to get more updates.
Also Read: Inside Edge Season 3: Tanuj Virwani calls his character 'very organic'