Will 'The Seven Deadly Sins Season 6' happen? And other details on the anime
---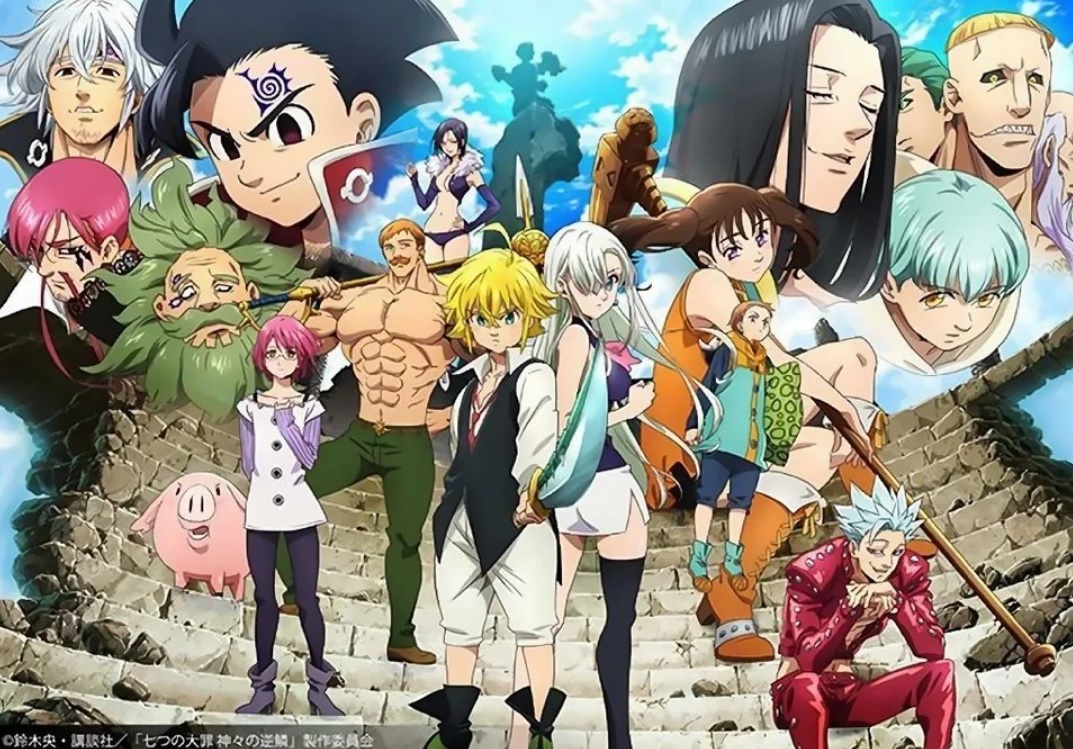 ---
The Seven Deadly Sins Season 5 was dropped on Netflix in June 2021. The 24th and final episode titled "Heirs" concluded with the end of a climax. Meliodas and Elizabeth managed to defeat the Demon King. It ended the war between the Demon race and the human race. No wonder fans are wondering if there would be The Seven Deadly Sins Season 6.
Unfortunately, The Seven Deadly Sins ends with Season 5 and it is highly unlikely to have The Seven Deadly Sins Season 6."Heirs" is not only the last episode of Season 5 but it adapted the 346 volume of the manga and the end of the comic book on which the anime is based on. So there's nothing left to explore in Season 6. But fans are craving for more.
Although there is no confirmation on The Seven Deadly Sins Season 6, but some fans are hopeful. In their defense, the renewal of successful titles is a de facto norm in the industry. Many hit series were restored by public demand lately.
However, a film titled "The Seven Deadly Sins: Cursed By Light" based on the The Seven Deadly Sins manga series was released on July 2, 2021 in Japan. Recently, it streamed on Netflix on October 1, 2021. So we won't say goodbye to Ban and Meliodas soon. The film takes place between episodes 23 and 24 of the fourth season and will cover the manga's last chapter.
Additionally, there is a sequel to the original Seven Deadly Sins story called 'Four Knights of the Apocalypse'. The series focuses on the young boy Percival, who discovers that he is destined to be part of a group of four knights prophesied to destroy the world. The series made its debut in January 2021.
There are five seasons of The Seven Deadly Sins, two movies, three OVAs and one special completing catalog.
Seasons
The Seven Deadly Sins.
Signs of Holy War.
Revival of The Commandments.
Imperial Wrath of the Gods.
Dragon's Judgement
Movies
The Seven Deadly Sins the Movie: Prisoners of the Sky (2018)
The Seven Deadly Sins: Cursed by Light (2021)
OVAs
Bandit Ban (2015)
Heroes Funtime – Extra Stories Compilation (2015)
Heroes' Frolic (2018)
Specials
The Seven Deadly Sins: Signs of Holy War (2015)
Also Read: Kung Fu Panda 4: Current status, plot, cast & what to expect