Entertainment News Roundup: Auschwitz drama 'Zone of Interest' marks director Glazer's first Cannes foray; Hollywood actors' union asks members to authorize possible strike and more
---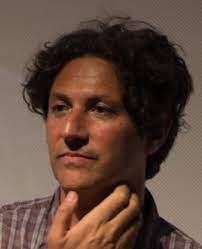 ---
Following is a summary of current entertainment news briefs.
Soggy Cannes premiere for Turkish director Ceylan's 'About Dry Grasses'
Turkish auteur filmmaker Nuri Bilge Ceylan returned to the Cannes Film Festival's red carpet on a particularly rainy Friday with his latest competition entry, "About Dry Grasses."
Ceylan and his film team gathered in front of the Palais des Festivals as rain lashed the French Riviera city and puddles formed on the red carpet and the plastic sheets covering it.
Sean Penn: Studios' AI stance in Hollywood writers strike a 'human obscenity'
Actor Sean Penn said on Friday he supported striking Hollywood writers and called studios' rejection of their demand to restrict the use of artificial intelligence in writing scripts a "human obscenity". "There are a lot of new concepts that are being tossed about, you know, including the use of AI," Penn said at a press conference at the Cannes Film Festival.
'Four Daughters' mixes documentary, fiction to portray Tunisian mother
Tunisian director Kaouther Ben Hania mixes fiction and documentary to capture the story of Olfa Hamrouni, whose older daughters left to fight for Islamic State in "Four Daughters," her first entry for the Cannes Film Festival's top prize. The only Arab entry in competition follows Hamrouni, who drew international attention in 2016 for criticizing Tunisian authorities for failing to stop one of her daughters from fleeing to Libya to join her sister in fighting for the Islamic militant group.
Emotional Harrison Ford reflects on his years as Indiana Jones
Harrison Ford teared up on Friday as he recalled his years playing Indiana Jones, after the Cannes premiere of what he has said will be his last outing in the blockbuster film franchise. "I love to work and I love this character and I love what it brought into my life," he told journalists at the festival.
Hollywood actors' union asks members to authorize possible strike
The board of Hollywood's actors union asked members on Thursday to give negotiators the power to call a strike, a move that would add new pressure to major studios already facing a writers' strike. The SAG-AFTRA actors union set a June 5 deadline for its 160,000 members to cast ballots in a strike authorization vote. If approved, the measure would allow union leaders to call a work stoppage if they cannot reach a new contract agreement with major Hollywood studios.
Auschwitz drama 'Zone of Interest' marks director Glazer's first Cannes foray
British director Jonathan Glazer will compete for the Cannes Film Festival's top prize for the first time this year with his Auschwitz drama "The Zone of Interest," whose premiere on Friday evening drew celebrities including Cate Blanchett and Carla Bruni. German actor Christian Friedel plays Rudolf Hoess, the commandant of Auschwitz, where over 1.1 million people were murdered in the largest of the concentration camps and extermination centres built by the Nazis in occupied Poland.
Blur's Alex James on making new album: 'It's exciting and emotional'
Recording Blur's first new album in eight years has been "exciting and emotional", bassist Alex James says, as the band prepares for a series of gigs this summer where fans will get to hear their new tunes. Blur, who exploded onto the British music scene in the early 1990s with hits like "Girls & Boys" and "Parklife", surprised fans on Thursday by announcing their ninth studio album, "The Ballad of Darren", would be released on July 21. First track "The Narcissist" is already out.
Hammer of gun in 'Rust' shooting possibly modified -prosecutors
The hammer of the gun actor Alec Baldwin was holding when it fired a live round killing "Rust" cinematographer Halyna Hutchins may have been intentionally modified, New Mexico special prosecutors said in a court filing this week. The comments came a month after prosecutors dropped a criminal charge against Baldwin over Hutchins' death in 2021, citing new evidence. A source close to the case at the time said the evidence concerned modifications to the reproduction long Colt .45 revolver Baldwin was using.
Adidas to donate Yeezy proceeds to Anti-Defamation League and other NGOs
Adidas will start selling some of the shoes from its defunct Yeezy partnership with rapper Kanye West at the end of May, the company said on Friday and plans to donate some of the proceeds to organizations fighting antisemitism and racism. Adidas cut ties with West, who goes by Ye, in October after he made a string of antisemitic comments in interviews and on social media. The German sportswear maker was left with Yeezy shoes worth 1.2 billion euros ($1.3 billion).
Away from the Cannes glamour, hospitality staff protest over harsh conditions
French hospitality workers demonstrated on Friday at a five-star hotel a few blocks from the Cannes Film Festival's red carpet to draw attention to the difficult working conditions in the shadows of the glamour. As in previous years, the French Riviera city of Cannes has banned demonstrations near the festival centre, but the forecourt of the Carlton Hotel, where around two dozen workers protested, falls outside the remit of the ban as it is private property.
(With inputs from agencies.)