Predictions and speculations for My Hero Academia Chapter 391: What lies ahead?
---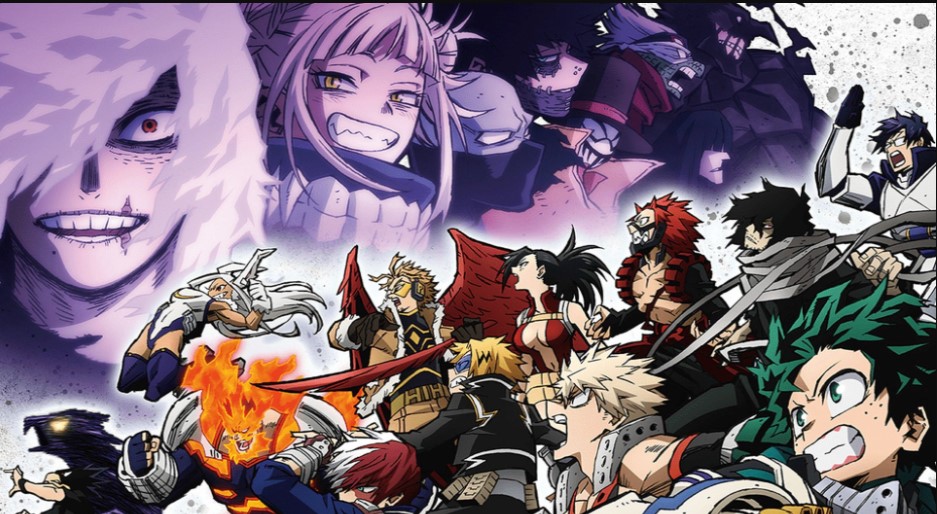 ---
Exciting developments await in the upcoming installment of My Hero Academia (Boku No Hero Academia), Chapter 391. The manga delves deeper into the captivating Todoroki Family drama, captivating readers with its intricate plotlines. With this chapter, creator Horikoshi faces the monumental task of doing justice to the series' influential and beloved characters. Fortunately, if the conclusion of the Todoroki Family arc is any indication, fans can rest assured that Chapter 391 will meet their high expectations.
However, fans will have to exercise a bit of patience, as the release of My Hero Academia Chapter 391 has recently experienced an unforeseen delay. The chapter is set to make its debut in the 29th issue of the Weekly Shonen Jump Magazine on Monday, June 19, 2023, at 12:00 AM JST. To enjoy the latest chapter, fans can visit the official websites of VIZ Media, Shonen Jump, and Manga Plus, where it will be accessible to readers worldwide.
For global fans eagerly awaiting the release, the translated version of MHA Chapter 391 is expected to be available on the same day as the original Japanese version. To accommodate readers from different regions, the release will be staggered throughout the day. Here is the schedule for various time zones and regions:
Pacific Standard Time: 8 am Sunday, June 18
Central Standard Time: 10 am on Sunday, June 18
Eastern Standard Time: 11 am on Sunday, June 18
British Summer Time: 4 pm on Sunday, June 18
Central European Summer Time: 5 pm on Sunday, June 18
Indian Standard Time: 8:30 pm on Sunday, June 18
Philippine Time: 11 pm on Sunday, June 18
Australian Central Daylight Time: 12:30 am on Sunday, June 19.
As of now, spoilers for My Hero Academia Chapter 391 have not been released. However, fans have made several predictions about possible storylines that could be explored in the upcoming chapter and future chapters. These predictions include various angles and plot developments that could potentially unfold in the My Hero Academia universe.
One prevailing prediction is that My Hero Academia Chapter 391 will mark a shift to a new narrative, unless the author, Horikoshi, has something more planned for Dabi. Many fans find it convenient for the villain to meet his demise surrounded by every member of the Todoroki family. Dabi's death indicates that we may be entering the end phase of the series.
Continuing with this narrative, it is expected that another major villain will be in their final moments, with the heroes doing their best to stop them. Given the events of the previous chapter, it is highly likely that the focus will shift to Toga Himiko. Toga has become one of the biggest obstacles for the heroes to overcome on their path to victory. She is currently on a rampage with Twice's clone causing chaos, while Uraraka and Froppy attempt to stop her. Toga's storyline is anticipated to be the central focus of the upcoming chapters, similar to what was observed with Dabi.
Before delving into Toga's narrative, the latest chapter may showcase various characters, including Deku and Shigaraki, and their ongoing fight. Additionally, fans are eagerly anticipating the moment when Mecha All Might intervenes and tries to stop All For One in his young body. This event may raise concerns about the safety of Mecha All Might, but it is believed that All Might's death will serve as the final driving force for Izuku (Deku) to prevail in the battle.
More My Hero Academia Chapter 391 spoilers will be shared as soon as they become available. Fans can also stay up to date by following raw scans, which typically surface one to two days before the official release of any manga chapter. The anticipation for the upcoming chapter is high, as readers eagerly await the unfolding of these predicted storylines and the progression of the series.
Stay tuned to Devdiscourse for more updates on the Japanese manga series.
Also Read: Black Clover Chapter 361 predictions, release date and more