'Mishing' attempts to preserve Arunachal Pradesh's Sherdukpen dialect: Filmmaker
---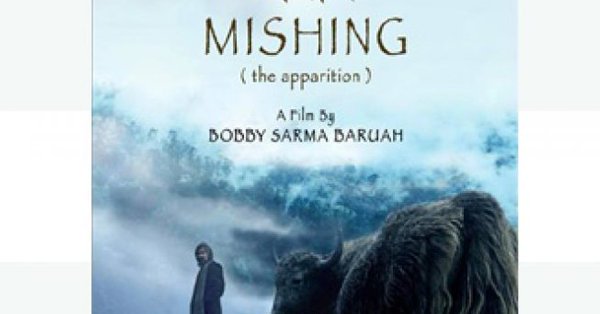 ---
Award-winning Assamese filmmaker Bobby Sarma Baruah said her movie 'Mishing' (The Apparition) is an attempt to preserve Arunachal Pradesh's Sherdukpen dialect which is on the verge of extinction.
"In India, we have so many dialects, different cultures and tradition. Through this film it is my intent to preserve the dialect," Baruah said at a press conference here at the 24th Kolkata International Film Festival.
Her film is being screened in the competition section under Indian languages film category.
She said that around 4,000 people used to speak the Sherdukpen dialect but almost half of them have now forgotten it.
It was a challenging task for Baruah as Sherdukpen was not her mother tongue.
She took almost two years to research and get familiar with the culture.
The movie is based on Sahitya Akademi award-winning author Yeshe Dorjee Thongchi's novel of the same title. The film has been shot in the scenic locations of Arunachal Pradesh and talks about how a Manipuri driver meets a Sherdukpen man.
The film also refers to a local belief about spirits of dead people appearing and trying to communicate with their loved ones.
"For me also it was difficult to learn the dialogues in the dialect. As a protagonist this is my first film though I have done roles in almost 26 feature films," said Rajiv Kro who plays the Manipuri driver.
Kro mentioned that he was a cardiac patient but for a good role nothing matters.
"Accha character milne se sab bimaari bhi door ho jaata hai (illness disappears if a good role comes across)," said the passionate actor".
Talking about the work scenario in the Northeast, Baruah said: "There we make low budget films. It is not that we compromise with our equipment. They are of good quality but the people are very helpful as they take very less remuneration."
Bobby's previous film "Sonar Baran Pakhi" - a biopic on popular folk singer Pratima Pande Barua, a Padma Shri awardee - has been appreciated in international platforms like Indian Film Festival of Los Angeles and Dhaka International Film Festival.
(With inputs from agencies.)