Everything we Know about Beef Season 2 on Netflix
---
Devdiscourse
|
New York
|
Updated: 19-09-2023 09:32 IST | Created: 19-09-2023 09:30 IST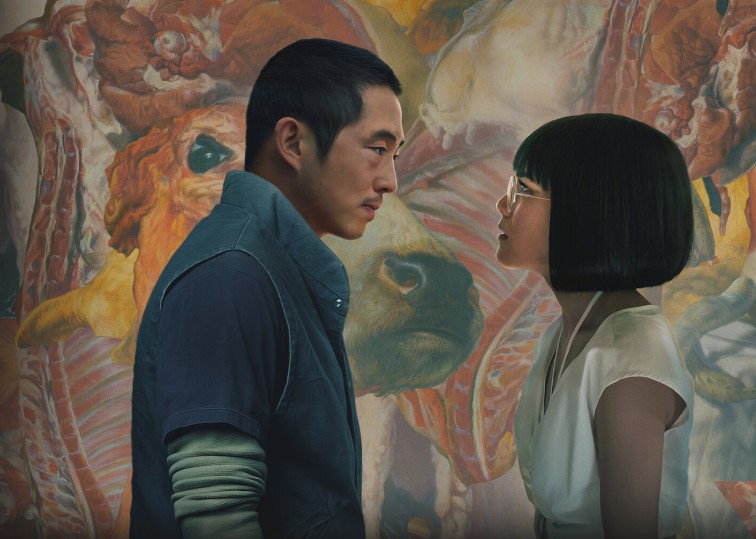 ---
The buzz around "Beef," the dark comedy-drama series on Netflix created by Korean director Lee Sung Jin, has fans on the edge of their seats, eagerly awaiting news about a potential second season. While there's no official confirmation yet, Lee Sung Jin has hinted at the possibility of Season 2 taking the show in exciting new directions, even contemplating the introduction of a fresh ensemble cast.
Netflix and A24 Partnership
The odds of "Beef" Season 2 look promising, primarily due to the strong partnership between Netflix and A24, the show's production company. This collaboration has yielded remarkable results, making a return highly likely. However, there's a potential roadblock in the form of the 2023 Writers Guild of America strike, which has affected several other shows like "A League of Their Own" and "The Peripheral." The strike might influence the fate of "Beef" Season 2.
Lee Sung Jin's Vision
Creator Lee Sung Jin has shared some intriguing insights into the future of "Beef." He revealed that he has "a lot of ideas" for the series and has "three seasons mapped out" in his mind. While he initially envisioned the show as a limited anthology, he's now open to the possibility of extending the narrative, especially for characters Danny and Amy.
Jin explained, "I wanted it to have a conclusive feel just in case, but there are a lot of ideas on my end to keep this story going. I think should we be blessed with a Season 2, there's a lot of ways for Danny and Amy to continue."
Uncertain Futures
The Season 1 finale of "Beef" left viewers with questions about the fate of its main characters, Danny and Amy. Despite the reconciliation between the two by the end of the season, it's unclear if a Season 2 would focus on their story.
Star Joseph Lee, who plays George in the series, teased, "I guess you'll just have to wait and see" when asked about where the story might go from the end of Season 1. This ambiguity suggests that the next season might take a different direction.
The Possibilities
While it seems unlikely that Season 2 would revolve around Danny and Amy, "Beef" is primed for the anthology treatment. Future seasons could explore entirely new characters and their beefs, keeping the show fresh and engaging.
However, some unresolved plot points from Season 1, such as Danny's fate after being shot, could also be explored in a potential Season 2. The show has left fans pondering whether he survived the gunshot, adding an element of mystery to the series' future.
Will "Beef" Season 2 Happen?
Despite being initially pitched as a single-season mini-series, the growing acclaim for "Beef" has opened up possibilities for a Season 2. As time passes since Season 1's release, showrunner Lee Sung Jin appears more receptive to the idea of continuing the story, which is a testament to the series' success.
If Season 2 does become a reality, fans can look forward to a new narrative direction, whether it's exploring fresh characters and their beefs or delving into unresolved questions from Season 1. The future of "Beef" remains uncertain but full of potential.
For now, fans can enjoy streaming Season 1 of "Beef" on Netflix while keeping their fingers crossed for more beefy adventures in the future.
Also Read: Call My Agent: A Global Sensation Spreading Its Wings