One Piece Chapter 1094 release details, predictions and more
---
Devdiscourse
|
Tokyo
|
Updated: 25-09-2023 09:22 IST | Created: 25-09-2023 09:22 IST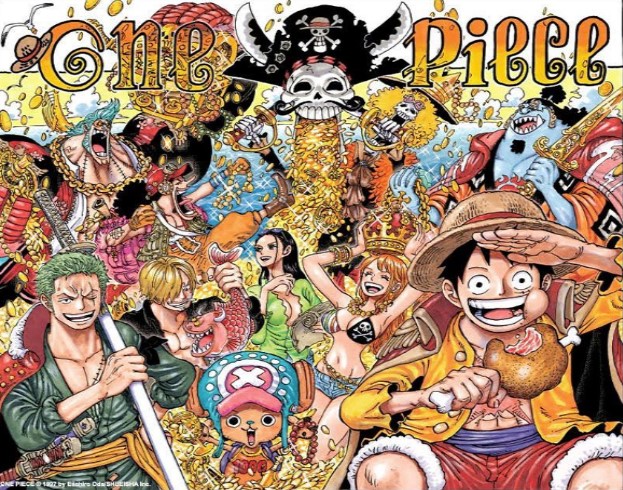 ---
The Straw Hat Pirates have seen everything fall into place perfectly. As Luffy stands strong against Kizaru and Zoro occupies Lucci, Vegapunk finds a safe route down and commands the Pacifistas to return. The narrative will progress in the eagerly awaited One Piece Chapter 1094.
Release Details for One Piece Chapter 1094
Scheduled to drop on Monday, October 9, 2023, at 12 am JST, One Piece Chapter 1094 is just around the corner. For international devotees of One Piece manga, here's when you can dive into the chapter:
Pacific Standard Time: 8 am, Sunday, October 9, 2023
Eastern Standard Time: 11 am, Sunday, October 9, 2023
British Summer Time: 4 pm, Sunday, October 9, 2023
Central European Summer Time: 5 pm, Sunday, October 9, 2023
Indian Standard Time: 8:30 pm, Sunday, October 9, 2023
Philippine Standard Time: 11 pm, Sunday, October 9, 2023
Japanese Standard Time: 12 am, Monday, October 9, 2023
Australia Central Standard Time: 12:30 am, Monday, October 9, 2023
For those eager to catch up with One Piece Chapter 1094, official platforms such as Viz Media's website, Shueisha's MANGAPlus website, and the Shonen Jump+ app by Shueisha are the places to go.
We're still waiting on the spoilers for One Piece Chapter 1094. As soon as the spoilers, raw scans, and summary become available, rest assured we'll be the first to update you. In the meantime, we can speculate on the upcoming chapter, but first, let's revisit the events of the preceding chapter.
Recap of One Piece Chapter 1093
In Chapter 1093 of One Piece, the scene kicked off with Luffy gripping Kizaru, only to send him hurtling into the ocean shortly after. Following this, Vegapunk Atlas teamed up with Dr. Vegapunk, Sanji, and Franky. Together, they ventured down to the Fabrio-phase, seeking Jewelry Bonney, who had been thrown there by Kizaru in the previous installment. Furthermore, Jinbe provided an update, confirming he had brought all items Dr. Vegapunk had requested to the Sunny.
As the story unfolds in the Fabrio-stratum, Bonney finds herself evading the Marines. After being rescued by Sentomaru, she combats the Marines. However, this rescue was short-lived as Sentomaru succumbs and collapses. As Bonney contemplated her next move, back in the Labo-stratum, an intense face-off continued between Zoro and Lucci. Zoro questioned Lucci's worthiness of taking on Luffy. In a taunting reply, Lucci suggested that eliminating a Yonko's deputy would be a satisfactory achievement.
Simultaneously, Kizaru tapped into his Devil Fruit abilities, teleporting himself back to Egghead Island. There, he conjured several luminous replicas of himself. Armed with light swords, these clones clashed with Luffy, who found himself on the defensive.
However, Luffy wasn't to be underestimated. He rallied against the Kizaru clones, striking them down with his signature move, the Gum Gum Stamp. As the dust settled, Luffy discerned the genuine Kizaru, who was hot on the trail of Dr. Vegapunk and his associates. In a climactic end to the chapter, Luffy intercepts Kizaru's strike, while Dr. Vegapunk, along with his team, instructs the Pacifista to cease their actions.
One Piece Chapter 1094 Predictions
As the Straw Hat Pirates currently hold the upper hand, it is anticipated that One Piece Chapter 1094 will introduce a significant turning point. Saint Jaygarcia Saturn may make his presence known and assume command over the Pacifistas. Given that the Gorosei hold even greater authority than the Vegapunks, this could spell the end of the Straw Hats' control over the situation on Egghead Island.
In addition, the shift in the tide of battle is likely to impact the ongoing clashes between Kizaru and Luffy, as well as Zoro and Lucci. Although it is improbable that Kizaru and Lucci will achieve a sudden victory, these two formidable World Government adversaries could stage a comeback as the rest of the Straw Hat crew scrambles to prepare for an escape.
Stay tuned for One Piece Chapter 1094 to see how these predictions unfold and what twists and turns await the Straw Hat Pirates in their ongoing adventure.
Also Read: Will There Be a Season 2 for Disney Plus Show 'Moving'?