Jamie Dornan reveals truth of his life before Fifty Shades with Dakota Johnson
Devdiscourse News Desk
|
Kolkata
|
Updated: 29-06-2019 18:04 IST | Created: 29-06-2019 18:04 IST
---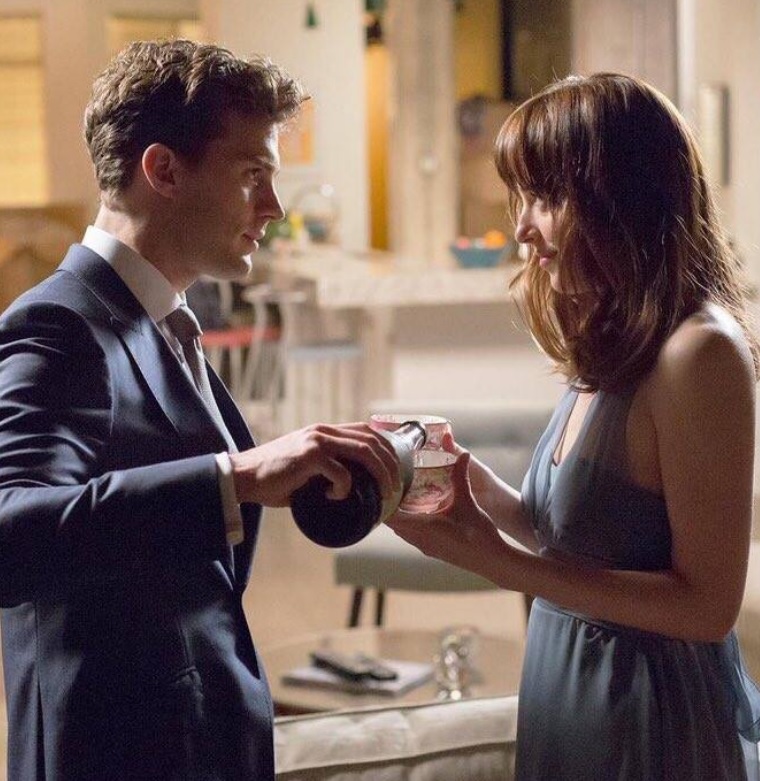 Do you remember how Jamie Dornan and Dakota Johnson flooded the screens with their erotic love in Fifty Shades movies (Fifty Shades of Grey released in 2015, Fifty Shades Darker in 2017 and Fifty Shades Freed in 2018)? Both of them also rose to super prominence due to their overwhelming performance in the three erotic romantic drama films.
Jamie Dornan and Dakota Johnson are still best known for their respective roles as Christian Grey and Anastasia Steele in the Fifty Shades movie series based on EL James' 2012 novel of the same name. Lots of rumour related to their 'secret relationship' swirled up earlier and created headlines but they had always controlled their patience by simply rejecting any claims. Recently, the Irish actor has revealed his poor condition after appearing on Jay Rayner's Out of Lunch podcast.
No one earlier knew that Amelia Warner's husband Jamie Dornan suffered from depression before his Fifty Shades fame with Dakota Johnson before he revealed himself at the Out of Lunch podcast. He also revealed that he drowned himself in boozing out of depression that took almost the best of him. He went through severe depression due to a series of unfortunate events in his family and his mother's sudden demise also highly created a large impact on him. He said that he lost four of his close friends in a car crash when he was a teenager.
"My mum died when I was 16 that was obviously a life-altering, insane, horrendous thing to happen then four of my friends killed themselves in a car crash when I was 17. I had a very rough couple of years that I guess I'm still dealing with both of those things today, every day," the 37-year-old actor said.
Jamie Dornan got engrossed into drinking to sympathize his mind due to the tragedies. He was also dropped out from the university. Later, obviously, with his family support, he realized that he required alteration in way of leading life or he would be destroyed sooner. He admitted his sister's contribution who somehow forced him to apply for United Kingdom's Channel 4's Model Behaviour. "My sister had seen this ad for Model Behaviour and it was just something to do, it got me out of the house, he said.
He made a good mark in the reality show and got an offer for Fifty Shades with Dakota Johnson. Today he is a highly successful actor in Hollywood and settled with Amelia Warner and three children in Cotswolds. He earlier also appeared in the commercials for Dolce & Gabanna, Zara, Banana Republic, Dior, Calvin Klein, and Levi's Jeans with Lily Aldridge. He became the new face of Boss The Scent in 2018 for Hugo Boss alongside Dutch model Birgit Kos.
Although Jamie Dornan and Dakota Johnson are involved in their respective projects, fans still want them for a reunion over the big screens. Movie on Fifty Shades may not be possible as EL James' trilogy already ended with three movies. But if the movie creators want to make a combined movie, then the duo will obviously be seen playing the lead roles in it. Apart from this, they can work in any movie against each other, but their prerogative in signing the bond.
Also Read: Jamie Dornan, Dakota Johnson to pair again onscreen
---