Why Jennifer Garner divorced Ben Affleck – real reasons
Devdiscourse News Desk
|
Sonipat
|
Updated: 13-07-2019 19:25 IST | Created: 13-07-2019 19:25 IST
---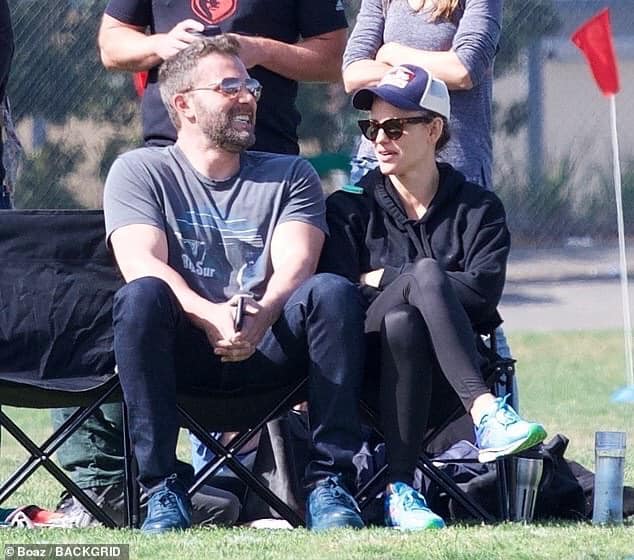 Fans got shattered when Ben Affleck and Jennifer Garner's divorce news popped up after they jointly filed legal documents in April 2017. Later, their divorce was finalized in October 2018. Now some reports are claiming that the former couple is fighting over money.
Ben Affleck and Jennifer Garner, according to a report by Star (via International Business Times), have been "fighting over finances." The report claimed that they were spotted having an argument outside of a Los Angeles-based church in the previous month. The 46-year old actor was reportedly pleading his former love-bird for cash for his parking, coffee and church contribution and she found ludicrous. The former couple bought a property from producer Brian Grazer a decade back. The property is said to be sprawling across 8,800 sq. ft. worth over USD 17.5 million.
Many fans may not know why Jennifer Garner got separated from Ben Affleck. Us Weekly was informed from one of its insiders that the 47-year old actress did not have the mindset to divorce him but she had no other option left with her as her former hubby was surviving with the strong habit of alcohol addiction.
In a 1998 interview with media that alcohol was dangerous for him. He completed a 30-day residential rehabilitation program for alcohol abuse in 2001 and again received similar kind of treatment at his residence in 2017. Later, he again completed a 40-day residential treatment program. But none of this treatment went in favor of his permanent recovery and Jennifer Garner was left with the final decision – divorce. Even due to his treatment for alcoholism, 'Triple Frontier's' director J C Chandor postponed filming for a year (until 2018).
Jennifer Garner, the mother of 3 kids was not in rush to call it split. According to the source, she wanted to give Ben Affleck an ample amount of time and opportunity to work on his health and sobriety. She is still now happy with what happened to her marriage. Today, she is obliged to maintain an amicable relationship with him although the legal matter has been solved including their custody battle over kids. The couple regularly spends time with each other mainly at a Los Angeles-based church for the psychological benefits of their children.
Also Read: Song Joong-Ki, Song Hye-Kyo's divorce to turn into a lawsuit? Assets likely to split equally
---