CSIR-NIIST to come up with a master plan to augment India's millet production
---
PTI
|
Thiruvananthapuram
|
Updated: 17-03-2023 20:31 IST | Created: 17-03-2023 20:29 IST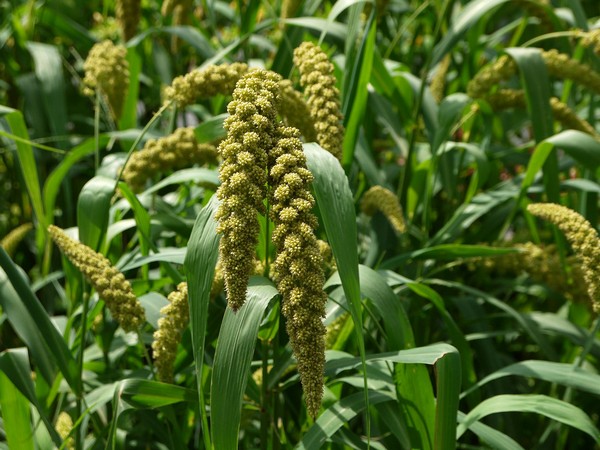 ---
Considering the growing popularity of millets among the health conscious, and India's scope to emerge as a millet production hub, NIIST here is set to draw up a comprehensive plan to promote the production and value-addition of the ancient grains on a scientific and sustainable basis by the end of this year This was disclosed by Dr C Anandharamakrishnan, Director, CSIR-National Institute for Interdisciplinary Science and Technology (NIIST), while presiding over the thematic session of the Millet Conclave titled 'Shree Anna', held on the penultimate day of the One Week One Lab (OWOL) programme of the Council of Scientific and Industrial Research (CSIR).
Though there is growing awareness that millets would come to occupy a significant place in food plates the world over, their cultivation, value-addition and promotion are faced with critical hurdles, which need to be overcome, Anandharamakrishnan was quoted as saying in an official statement here. CSIR-NIIST has been working to address these issues and a thorough plan will be ready by the year-end, it added.
The Millet Conclave, which coincides with the declaration of 2023 as the International Year of Millets by the United Nations, is a key segment of OWOL launched by the Department of Science and Technology, Government of India, to showcase the achievements and breakthroughs of each of the 37 constituent laboratories of CSIR. The OWOL will conclude on Saturday with an 'Open Day' event, facilitating the public to visit the CSIR-NIIST campus at Pappanamcode in the city. Extension of field-level technology to augment production and scientific processes for value-addition and extension of shelf-life of products are two critical areas that need to be addressed urgently. It is also important to have a database to take promotional projects forward. The CSIR-NIIST plan will be focusing on these areas, he said.
Noting that millets have not received sufficient institutional support so far, unlike rice and wheat, he said since the cultivation of millets was a complex and labour-intensive process, it was vital that field-level machines are made available to farmers to scale up production.
In his inaugural address to the session, Dr Ajith Kumar Shasany, Director, CSIR-NBRI, Lucknow, said world class food processing facilities should be set up to create high value agro products, which would benefit both the farming sector and industry.
He also emphasised that research needs to be done to bring out affordable nutrition products and to create alternative processing technologies for perishable produce.
Dr M Loganathan, Director in charge, National Institute of Food Processing Technology, Entrepreneurship and Management (NIFTEM) Thanjavur, said that apart from providing institutional support to farmers, incubation facilities for value-addition of produce must also be set up to make millet production viable.
''Good quality, good taste and long-shelf life are the three key parameters for commercial success of millet products, for which a growing market is available in India and abroad'', Loganathan said.
Dr Ashok S Alur, Director, Centre of Excellence for Farmer Producer Organisations, University of Horticultural Sciences, Bengaluru, said this was the opportune time for India to augment and mainstream millet production and consumption.
Sharing the progress made by Karnataka through initiatives like formation of FPOs, Alur said if scientists, promoters and policymakers come together to support farmers, India could emerge as a major global millet cultivation hub.
The UN resolution declaring 2023 as Year of Millets seeks to raise awareness on climate resilient millets and spread the word about the nutritional benefits of the grains. The aim is also to promote the production and consumption of millets, he said.
(This story has not been edited by Devdiscourse staff and is auto-generated from a syndicated feed.)