CM Basavaraj Bommai inaugurates 'Science Gallery Bengaluru'
It is a part of the Global Science Gallery Network pioneered by Trinity College, Dublin, the CM said.
---
ANI
|
Updated: 18-03-2023 22:02 IST | Created: 18-03-2023 22:02 IST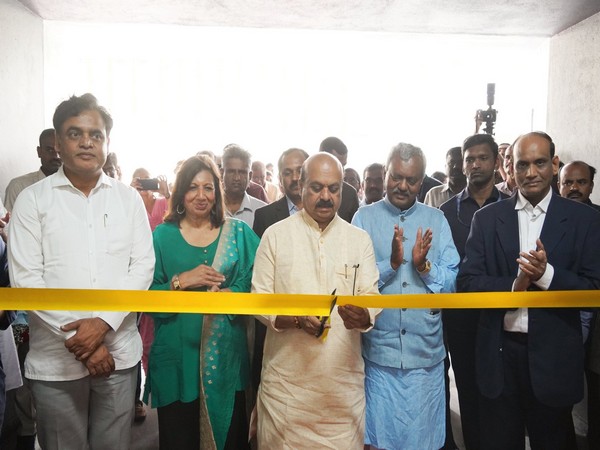 ---
Karnataka Chief Minister Basavaraja Bommai on Saturday inaugurated the 'Science Gallery Bengaluru' (SGB) here in city's Sanjaynagar area, a release said. SGB- a not-for-profit public institution aiming for research-based engagement of young adults between the ages of 15 to 28 and was established with the founding support of the state government and three academic partners -- Indian Institute of Science, the National Centre for Biological Sciences, and Srishti Institute of Art, Design and Technology, it said.
Speaking on the occasion, the chief minister said, the organisation is working as the interface between the human, natural & social sciences, engineering, and arts. It is a part of the Global Science Gallery Network pioneered by Trinity College, Dublin, he added.
The building of SGB has been set up as a public-private partnership with a capital grant from the Government of Karnataka. SGB aims to achieve its mission through community, and mentorship initiatives and public labs complex. SGB's public lab complex concept is one of its kind in the international network. Shortly (around 7 months) SGB will house 7 experimental spaces of Black Box Theatre, Food Lab, Humanities Lab, Materials Lab, Nature Lab, New Media Lab and Theory Lab, the release said.
Dr CN Ashwath Narayan, Minister for Science & Technology stated that the SGB building has been constructed on the Veterinary College campus in Sanjayanagar in a space of 140,000 square feet. The programmes conducted by SGB will be free and open to the public supported by philanthropic funds, he informed. SGB has developed learning materials such as Activity Handbooks and Exhibition-in-a-Box that are being shared with educators across the country, he explained.
SGB is a member of the Global Science Gallery Network and has sister galleries in Emory University (Atlanta), Technische Universitat (Berlin), Trinity College (Dublin), King's College (London), The University of Melbourne, Tecnologico de Monterrey (Mexico), and Erasmus University Medical Centre (Rotterdam). Minister ST Somashekhar, Kiran Majumdar Shah, chairperson, SGB, Dr E V Ramana Reddy, ACS, Basavaraju, Director, Department of S&T, Dr Jahnavi Phalki, Director, SGB were present. (ANI)
(This story has not been edited by Devdiscourse staff and is auto-generated from a syndicated feed.)