G20 first spouses see breakthroughs in Indian agriculture at IARI, enjoy farm-to-fork millet experience
---
PTI
|
New Delhi
|
Updated: 09-09-2023 19:07 IST | Created: 09-09-2023 19:07 IST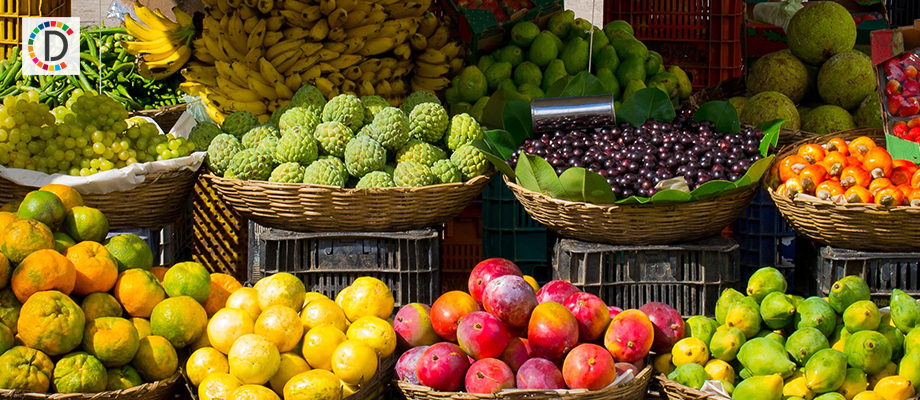 ---
As many as 15 spouses of G20 leaders including Japanese Prime Minister Fumio Kishida's wife, Yoko Kishida, on Saturday visited the 1,200-acre PUSA-Indian Agricultural Research Institute (IARI) campus here -- the seat of India's Green Revolution -- and saw the breakthroughs in Indian agriculture and enjoyed the farm-to-fork millet experience.
UK Prime Minister Rishi Sunak's wife Akshata Murty and World Bank President Ajay Banga's wife Ritu Banga were among the delegation of first ladies and spouses of G20 leaders who visited the IARI campus here in the national capital.
They were received by Kyoko Jaishankar, the wife of India's External Affairs Minister S Jaishankar. They were welcomed by two grand ''millets-rangolis'' capturing the theme of ''Harmony of Harvest'' and ''The World is One Family'' at the exhibition organised by Ministry of Agriculture.
The exhibition had a range of captivating components, such as a millet-focused live cooking session led by celebrity chefs as well as the display of cutting-edge agricultural technology from prominent Indian startups, farmer producer organisations (FPOs), and interaction with Indian women agri-champions, an official statement said.
''At the exhibition area, 15 #Agristartups showcased innovative tech solutions to address ground-level challenges. #FPOs from across the nation displayed edible products marketed nationwide, aligning with the theme 'Empowering Rural Prosperity through Collective #Agriculture,'' the agriculture ministry posted on social media platform X.
Climate smart agriculture; innovation in agriculture value chain; agro logistics and supply chains; quality assurance for sustainable consumption; and Millets: Sustaining Health, Empowering Agriculture -- were a few themes that were covered in the exhibition.
During an hour-long visit, the delegates also met young woman tribal farmer Lahari Bai from Dindori, Madhya Pradesh who has conserved more than 150 indigenous seed varieties, including about 50 varieties of millet seeds in her two-room hut earning the title of 'Millet Queen' of India.
They also saw vertical farming, hydroponic farming and other sustainable agriculture methods.
Lahari Bai is among 20 women farmers from remote villages who shared their experiences and wisdom about millet farming with the spouses of G20 leaders at IARI.
Women farmers were invited from far-flung villages of 11 millet-producing states - Madhya Pradesh, Assam, Bihar, Chhattisgarh, Rajasthan, Maharashtra, Karnataka, Uttar Pradesh, Tamil Nadu, Uttarakhand, and Odisha.
''The progress of Indian agriculture depicting advances made in agriculture through research in food and nutrition security was displayed through exhibitions. The delegates took keen interest in understanding all about Indian agriculture,'' IARI Director A K Singh told PTI.
Besides millets, the exhibition also demonstrated the latest innovations in precision agriculture, agricultural technology, and mechanization advancements driving sector growth. Each stall showcased specific crop advancements backed by government initiatives, the statement said.
Some of the key stalls focused on themes like the journey of the Basmati revolution, its role in the prosperity of millions of Basmati farmers, and its status as a USD 5 billion forex earner.
Another stall highlighted India's status as the ''Land of Spices'' emphasizing the wide variety and global fame of Indian spices, along with future scope.
''The esteemed guests also viewed the sensor-based system that facilitated the real-time monitoring of environmental conditions during the transportation, storage, and ripening of bananas, among other interesting exhibits,'' the statement said.
Within the exhibition, there was a dedicated culinary section that showcased millet-based dishes from all G20 member countries, paying homage to each nation that participated in the event, the statement said.
The spouses of G20 leaders visited the ''live millet cooking counter'' , helmed by three celebrity chefs - Kunal Kapur, Anahita Dhondy, and Ajay Chopra, who were joined by two culinary expert chefs Kusha and Nikita from the ITC Group.
These chefs prepared a 'full course meal' with a special focus on millets encompassing appetizers, salads, main courses, and desserts. India has been spearheading the movement to highlight millets, adopting a resolution to declare 2023 as the International Year of Millets (IYM), which was supported by 72 members of the United Nations General Assembly.
(This story has not been edited by Devdiscourse staff and is auto-generated from a syndicated feed.)