Afghanistan: Explosion near police headquarters in Kandahar - report
Devdiscourse News Desk
|
Kabul
|
Updated: 18-07-2019 20:11 IST | Created: 18-07-2019 17:42 IST
---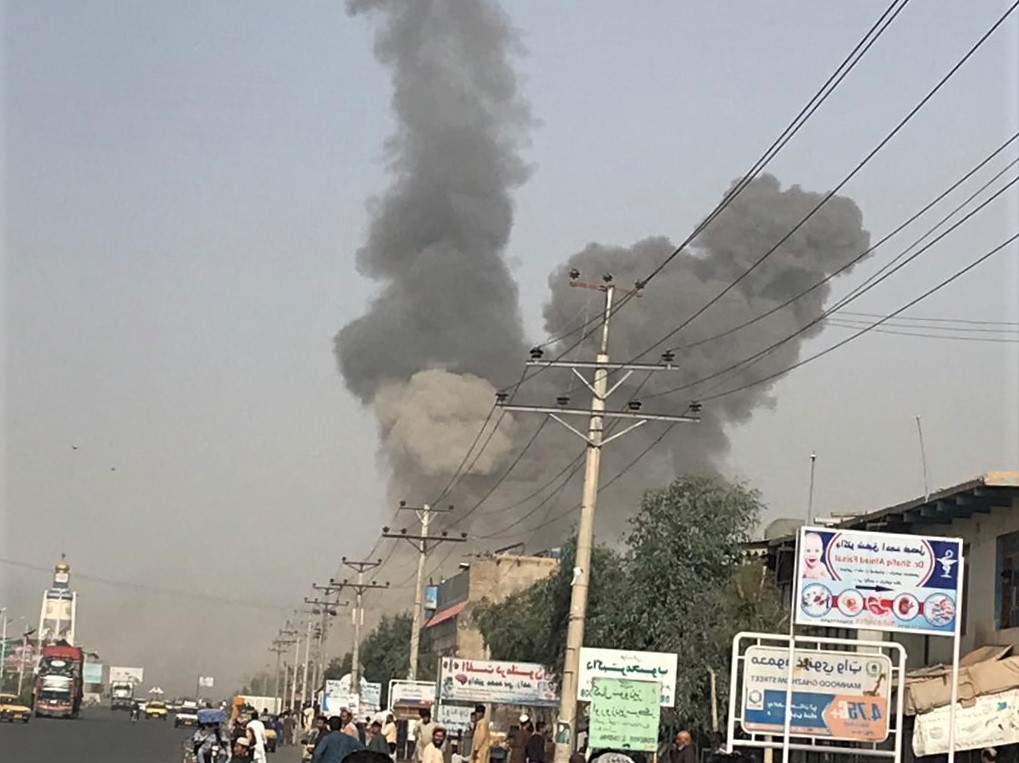 An explosion has occured near police headquarters in Aino Mina Township in the city of Kandahar in Afghanistan, according to local media reports. The event has reportedly occured as a result of a car blast near the provincial police headquarters and the office of counter-narcotics in Aino Mina Township. It is being reported that the explosion which killed nine and injured 60 has been followed by a gunfight by a number of attackers.
The Taliban has claimed the responsibility of the attack according to some local media reports while some reports are suggesting four more explosions after the initiation of the gunbattle.
The incident has occured after two days of another explosion when a roadside bomb killed at least nine civilians and left 35 others injured on Monday. The victims were pilgrims going to pay their visit to a shrine that houses the tomb of Sufi Shah Agha, a companion, and relative of the Prophet Mohammad. No group immediately claimed responsibility for the bombing. Earlier on the same day, two children died in an explosion in the Northern Province of Balkh.
The incidents of violence are coming just a week of Doha talks where Taliban representatives held meeting with Afghan delegates as well as US negotiators in Qatar in a bid to end the 18-year war in Afghanistan. During the two-day intra-Afghan talks in Qatar's capital, the country's warring sides agreed upon a "roadmap for peace" with a pledge to eliminate civilian casualties.
Since then, there have been a series of attacks in different parts of the country already ravaged by the devastating war.
This is a developing story.
---