Hong Kong police warns of using 'force' if protesters don't leave
Devdiscourse News Desk
|
Hong Kong
|
Updated: 24-08-2019 21:53 IST | Created: 24-08-2019 19:21 IST
---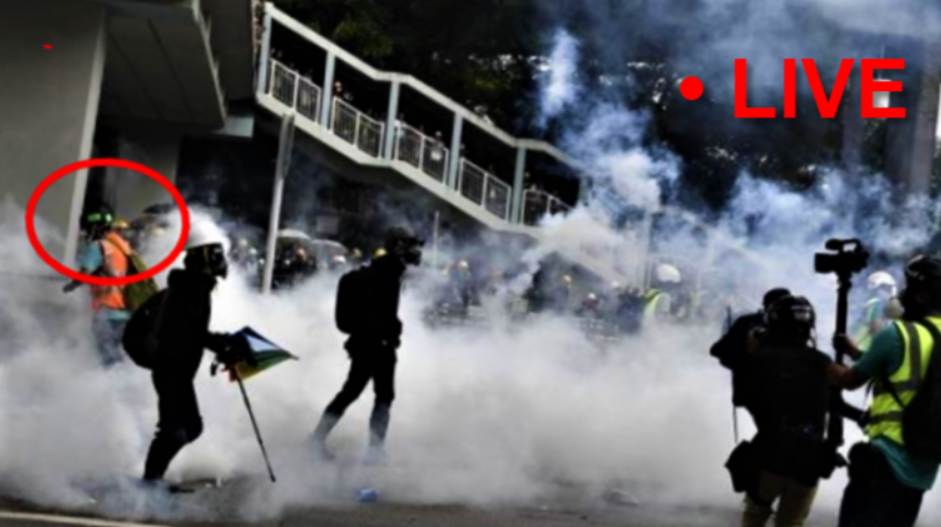 Violence returned to the streets of Hong Kong in a very intense manner after a few days of peace. Hong Kong police fired volleys of tear gas to break up anti-government protests in a gritty industrial suburb after activists threw petrol bombs and bricks.
Many reports of rubber bullets being fired by Hong Kong riot police have also come to light and protestors are claiming that several people have been injured. A protester was also reportedly shot in the eye and is critical.
If true, this would the second "eye-shooting" incident at the protests in Hong Kong as the situation just keeps on getting worse.
UPDATES
Update 1: A woman was reportedly shot in the head with a rubber bullet, according to reports. Protesters are claiming that she was "just passing by".
21:30 HKT #WTSA Wong Tai Sin resident who was just passing by is allegedly shot at her head by a rubber bullet, and is bleeding a lot of blood.#PoliceBrutality#AntiELAB #HongKongProtests #HongKong #HK pic.twitter.com/ROZcXjBdn3

— #AntiELAB Fight for Hong Kong (@Fight4HongKong) August 24, 2019
Update 2: A video that protesters claim shows Hong Kong police brutally beating an unarmed man has gone viral and has sparked anger among people. The authenticity of the video has not been confirmed yet.
Aug 24, 8.24 #KwunTong March#HongKong Police's brutal treatment of #AntiELAB protestor, who is WITHOUT any safety gear or any weapon.Police dragged the protestor across the road, then multiple police beat him with batons.#HongKong #PoliceBrutality #HK pic.twitter.com/3ofEUbn1CN

— #AntiELAB Fight for Hong Kong (@Fight4HongKong) August 24, 2019
Update 3: The police has raised a blue flag asking people to leave immediately or they may use force, a live stream by HK Apple Daily showed.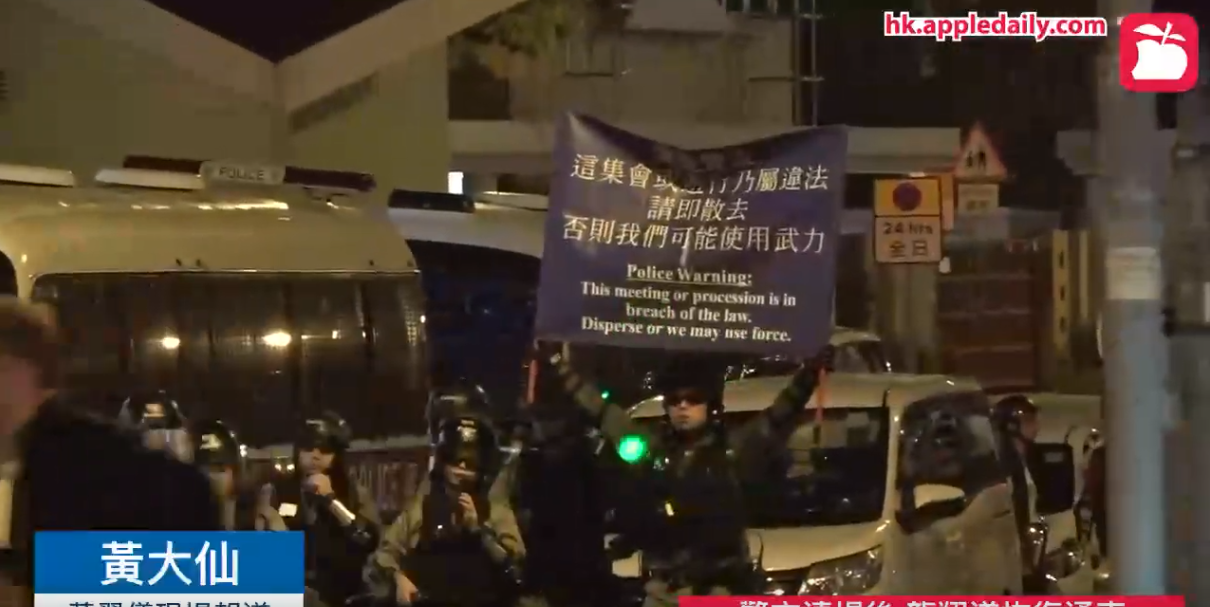 ---