Health News Roundup: Under-funded WHO seeks 'reinforced' role in global health at key meeting; Pfizer forecasts weak 2023 sales of COVID products and more
---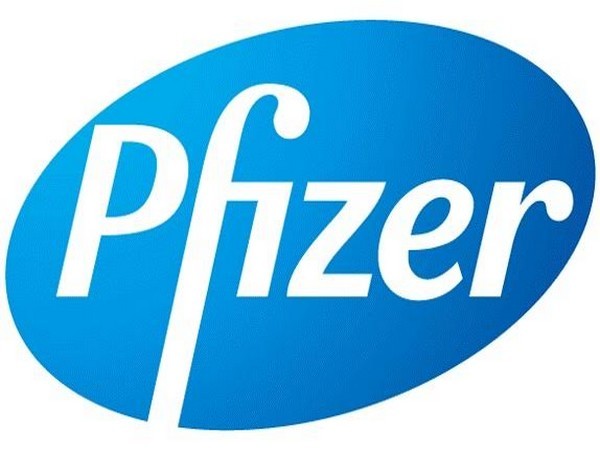 ---
Following is a summary of current health news briefs.
Under-funded WHO seeks 'reinforced' role in global health at key meeting
The World Health Organization will push at its board meeting this week for an expanded role in tackling the next global health emergency after COVID-19, but is still seeking answers on how to fund it, according to health policy experts. The Geneva meeting sets the programme for the U.N. agency this year – as well as its future budget – with the WHO facing two key challenges: a world that expects ever more from its leading health body, but which has not yet proven willing to fund it to tackle those challenges.
Pfizer forecasts weak 2023 sales of COVID products
Pfizer Inc on Tuesday forecast a steeper-than-expected drop in sales of its COVID-19 vaccine and pills in 2023, intensifying investor concerns over demand for the products as governments reduce orders. The company's shares fell 3.1% to $42.22 before the bell.
S.Korea considers early easing of COVID visa curbs on travellers from China -Yonhap
South Korea's prime minister suggested on Tuesday that COVID-19 visa curbs on travellers from China could be lifted earlier than scheduled if infections eased in the latter, as the travel and tourism industries hope for a rebound in visitor numbers. Prime Minister Han Duck-soo said Seoul could consider lifting the limit on short-term visas for such travellers before the end of February if China's tally of COVID infections proved manageable, the Yonhap news agency said.
WHO maintains highest alert over COVID, but sees hope ahead
The World Health Organization (WHO) said on Monday that COVID-19 continues to constitute a public health emergency of international concern, its highest form of alert. The pandemic was likely in a "transition point" that continues to need careful management to "mitigate the potential negative consequences", the agency added in a statement.
AbbVie's Humira gets a U.S. rival, but costs could stay high
U.S. patients will finally get access to cheaper versions of AbbVie Inc's blockbuster arthritis drug Humira this year, but the cost savings are expected to be limited. Rival drugmaker Amgen Inc on Tuesday launched Amjevita, the first biosimilar version of AbbVie's 20-year-old drug, with two tiers of pricing. One sets a 5% discount to Humira's monthly price of $6,922. The other will be about half price but may not be widely available.
All countries 'dangerously unprepared' for future pandemics, says IFRC
The world is "dangerously unprepared" for future pandemics, the International Federation of the Red Cross and Red Crescent Societies (IFRC) say in a report published on Monday, calling on countries to update their preparedness plans by year-end. In its World Disasters Report 2022, the IFRC said "all countries remain dangerously unprepared for future outbreaks" despite COVID-19 killing more people than any earthquake, drought or hurricane in history.
U.S. to end COVID-19 emergency declarations on May 11
President Joe Biden's administration on Monday said it will end COVID-19 emergency declarations on May 11, nearly three years after the United States imposed sweeping pandemic measures to curb the spread of the illness. The COVID-19 national emergency and public health emergency (PHE) were put in place in 2020 by then-President Donald Trump. Biden has repeatedly extended the measures, which allow millions of Americans to receive free tests, vaccines and treatments.
U.S. seeks to expand birth control coverage under Obamacare
Women whose employers have opted out of covering contraceptives under their health insurance plans on religious grounds would gain no-cost access to birth control under a rule proposed by the Biden administration on Monday. The Affordable Care Act (ACA), also known as Obamacare, requires private insurance plans to cover recommended preventive services including contraception without any patient cost-sharing, but current regulations grant exemptions for religious or moral objections.
China says COVID situation at 'low level' after holiday
China said on Monday that the COVID-19 situation in the country was at a "low level", and that fever clinic visits due to the coronavirus during the Lunar New Year dropped about 40% from before the week-long holiday "The overall epidemic situation in the country has entered a low level, and the epidemic situation in various places has maintained a steady downward trend," National Health Commission spokesperson Mi Feng told a media briefing on Monday .
Amgen launches biosimilar version of AbbVie's Humira
Amgen Inc on Tuesday said it was launching Amjevita, or adalimumab-atto, a biosimilar version of AbbVie Inc's big selling arthritis treatment Humira, the first such biosimilar competition for the drug in the United States. Amgen said the drug will have two list prices that represent a discount of either 5% or 55% to Humira, depending on who is doing the purchasing. It said the list prices of $1,557 and $3,288 per 40 milligram pen device were for a two-week supply.
(With inputs from agencies.)