Pasang Dawa Sherpa equalizes record of most ascents of Everest with Kami Rita Sherpa
25 AM (Local Time) leading a team of foreign climbers.
---
ANI
|
Updated: 22-05-2023 20:44 IST | Created: 22-05-2023 20:44 IST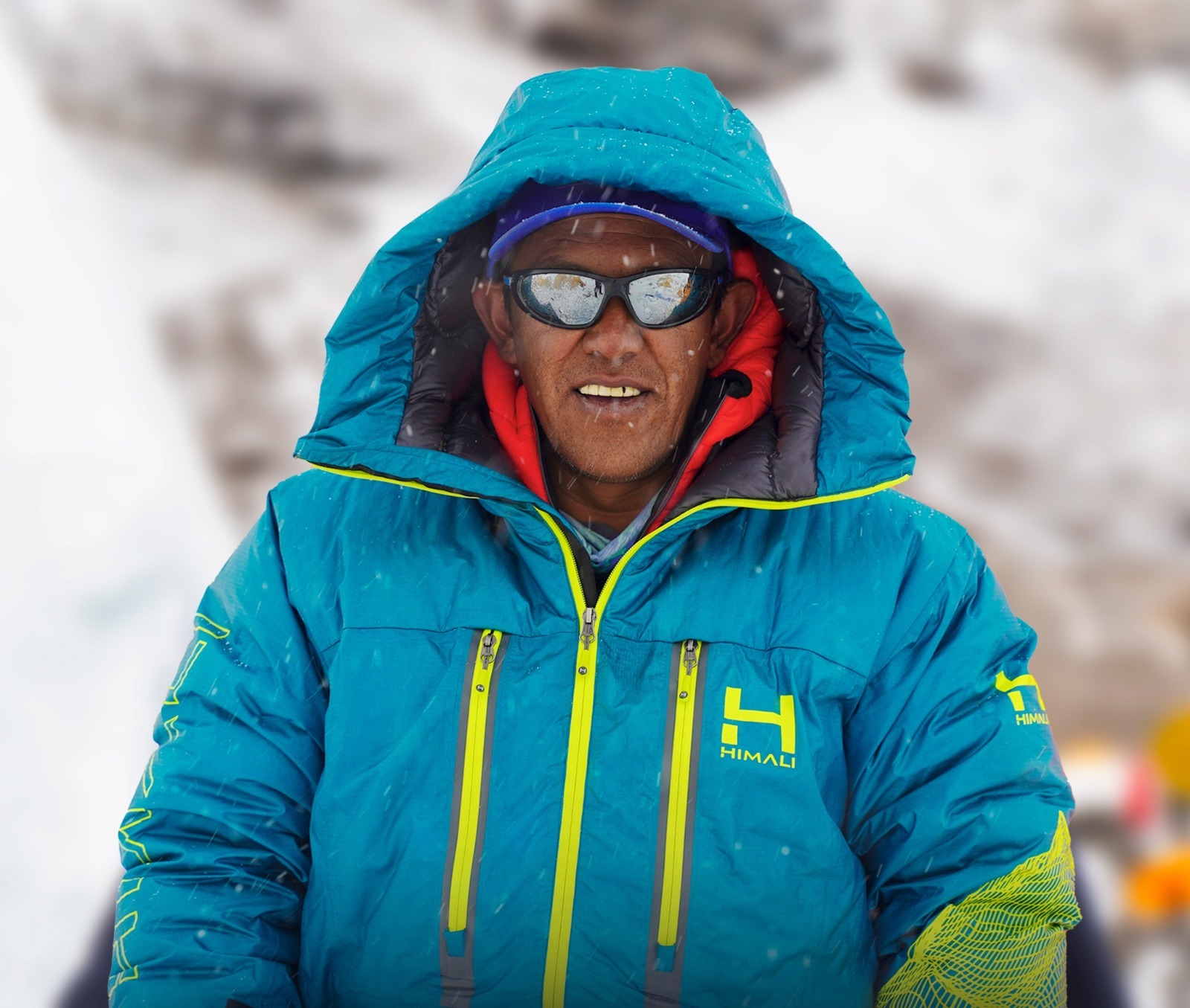 ---
Nepali Sherpa, Pasang Dawa Sherpa, on Monday ascended the world's highest mountain Mount Everest for the 27th time, equalizing the record for most ascents of Everest made recently by fellow Sherpa guide Kami Rita Sherpa. On May 17, Kami Rita Sherpa ascended the tallest peak of 8848.86 meters for the record 27th time and is on his way to the top for his 28th climb which is expected to succeed on Tuesday.
Pasang Dawa Sherpa On May 14 ascended Mount Everest for the 26th time equalizing the record with Kami Rita Sherpa. On Monday, Pasang Dawa also known as "Pa Dawa" reached the summit at 8:25 AM (Local Time) leading a team of foreign climbers. "They already have reached Camp IV and are descending to the Base Camp," Dawa Gyaljen Sherpa from the Imagine Nepal Trek and Expeditions, the expedition organizing company of Pasang Dawa confirmed to ANI.
46-year-old Sherpa born in Pangboche, a village near the Everest Base Camp (EBC) first summited Everest in 1998. He has recorded a single climb of Mount Everest in 1999, 2002, 2003, 2004, 2008, 2009, 2011, 2012, 2016 and 2017. While he made double ascends of Everest in 2001, 2007, 2010, 2013, 2018, 2019, 2022 and two attempts this year. "His third attempt for the summit will be only known after he is back at Everest Base Camp," Dawa told ANI when asked about his third attempt this season to accumulate record 28 climbs of the world's tallest peak.
Kami Rita Sherpa on the other hand is on his way to the summit for a record 28th ascend leading a team of international climbers and is expected to reach the summit on Tuesday. Kami Rita Sherpa is associated with the Seven Summit Treks. Kami Rita Sherpa will scale Mount Everest in a day or two for the 28th time, Thaneswar Guragai, General Manager at Seven Summit Trek said. Kami Rita Sherpa, the 53-year-old Sherpa also known as "Everest Man" made the 27th successful ascent of Mt Everest on May 17 this season.
Kami Rita had scaled Mt Everest for the first time in 1994 May 13. Between 1994 to 2023, he scaled the peak 27 times, K2 and Lhotse once, Manaslu thrice, and Cho Oyu eight times. Kami Rita Sherpa, as such, holds the record for 'Most climbs over 8000m'. Summit for the world's highest mountain formally started on May 14 this year after the rope fixing team from Imagine Nepal set the line to the top. The summit window for this year's spring opened late because of unfavourable weather conditions high in the Himalayas which has recorded heavy snowfall in recent weeks.
This year, Nepal is seeing a high influx of climbing aspirants as the Department of Tourism has issued permits to 478 individuals, the highest number on record. Earlier in 2021, Nepal had issued a record 409 permits which had overcrowded the summit which often is blamed for the high fatalities that year. A year later, the number dropped to 325 taken as an impact of the ongoing Russia-Ukraine war and recession that is coming forth this year. Nepal charges USD 11,000 to foreign climbers to take permits for Mount Everest but the expenses range between 40,000 to 90,000 USD to climb the mountain.
The cost of an expedition rises further when the weather is not favourable as it usually lasts for only two weeks in a year. Close to 7,000 mountaineers have climbed Mount Everest from Nepal's side since Tenzing Norgay Sherpa and New Zealander Edmund Percival Hillary first set foot atop the world's highest peak in May 1953. (ANI)
(This story has not been edited by Devdiscourse staff and is auto-generated from a syndicated feed.)