Russia's Putin intends to improve 'fully-fledged' diplomatic ties with US
Devdiscourse News Desk
|
Sochi
|
Updated: 16-05-2019 02:14 IST | Created: 15-05-2019 22:12 IST
---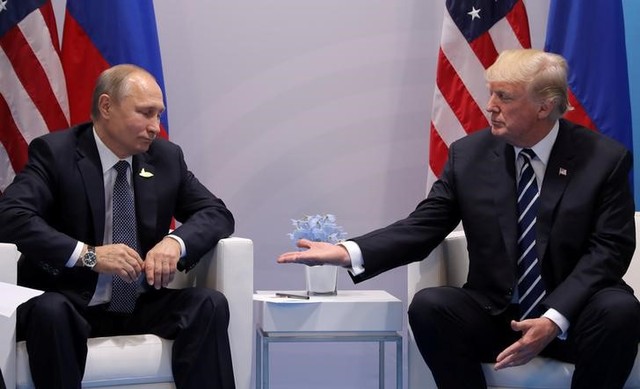 President Vladimir Putin on Wednesday said he intends to rebuild and improve the 'fully-fledged' diplomatic relations between Russia and the United States in order to solve the issues of mutual interest. Putin, who met US Secretary of State Michael R Pompeo here on Wednesday said, "We would like to rebuild fully-fledged relations, and I hope that right now a conducive environment is being built for that."
The Russian leader's comments come as the United States announced its intent to withdraw from the Cold War-era Intermediate-Range Nuclear Forces (INF) Treaty, citing breaches by Russia as the reason behind the decision. The US is slated to withdraw from the accord by August this year, warning that the treaty will terminate if "Russia does not return to full and verifiable compliance" with it, according to an official statement.
During the meeting with Pompeo, Putin outlined his recent phone conversation with his US counterpart, Donald Trump, left the impression that the US wanted to restore relations as well. "As you know, several days ago I had the pleasure of talking to the President of the United States on the phone, and I had the impression that the President intends to rebuilding relations," he said.
The Russian leader also welcomed the probe undertaken by US Special Counsel Robert Mueller into Russian collusion in the 2016 Presidential elections in the United States. He said, "However exotic the work of Special Counsel Robert Mueller was, I have to say that on the whole he had a very objective investigation and he confirmed that there are no traces whatsoever of collusion between Russia and the incumbent administration, which we've said was absolutely fake."
Putin also said, "We know the United States (inaudible) a major oil producer. In this regard, Russia has something to discuss regarding the stability of global energy markets. There are also other facets for our cooperation in economic security." Pompeo, on the other hand, said that the two sides engaged in "a productive set of conversations."
"There are places we disagree. There are places with truly overlapping interests where we can build on, and most importantly, President Trump very much wants to do that," Pompeo said. "Always, just as you will, we'll protect our nation's interests, but there are places that our two countries can find where we can be cooperative, we can be productive, we can be cumulative, we can work together to make each of our two peoples more successful and, frankly, the world more successful too," he added.
The US top diplomat further noted that the two sides had some excellent discussion on topics related to North Korea, Afghanistan and counterterrorism measures. Before meeting with Putin, Pompeo held talks with the Russian Foreign Minister Sergey Lavrov, who welcomed talks between the Presidents of the two nations during the upcoming G20 summit in Japan, the idea of which was floated by Trump.
---