Kenneth Kaunda to be honoured for Africa's independence struggle, says AU chief
---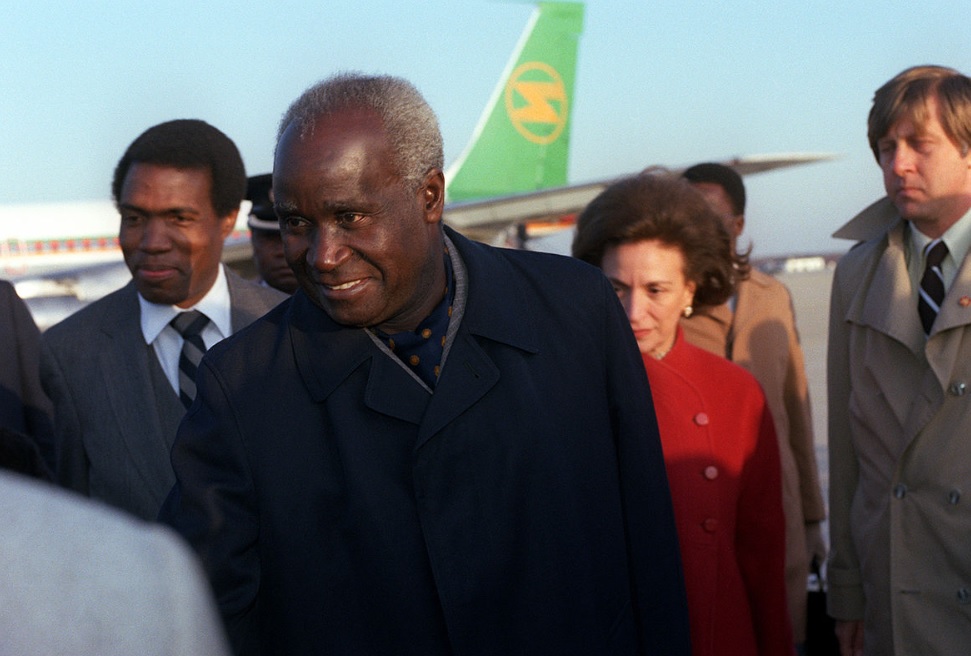 ---
The former President of Zambia, Kenneth Kaunda will be honoured by the African Union due to his contribution to Africa's independence struggle.
Last month, the Zambian government expressed concern that Kenneth Kaunda was the only African leader who fought for the liberation of the continent but has not been honoured by the African Union through a statue at its headquarter in Addis Ababa, Ethiopia. African Union's Commission Chairperson, Mousa Faki Mahamat said the role that the 95-year-old Kenneth Kaunda played was never in dispute and that Africa will remain grateful for this sacrificial role.
Kenneth Kaunda served as the first President of Zambia from 1964 to 1991. In 1973 following tribal and inter-party violence, all political parties except United National Independence Party (UNIP) were banned through an amendment of the constitution after the signing of the Choma Declaration.
Faki said when he received letters of credence from Zambia's new Permanent Representative at the AU Emmanuel Mwamba that he has directed technical staff at the continental body to correct the situation regarding Kaunda's absence in the narrative of the founding fathers of the Organization of African Union (OAU), the forerunner to the AU, according to a release. Other initiatives to recognize Kaunda should be supported, he said, as reported by Xinhua.
Mwamba, on his part, requested that the AU recognize and honour Kaunda for his role as a founding member of the OAU and his role in the liberation of the southern African region.
Also Read: Rwanda seeks to generate Rwf200 by privatizing forest areas