REUTERS NEWS SCHEDULE AT 10 p.m. GMT /6:00 a.m. SGT
Reuters
|
Updated: 14-06-2019 03:30 IST | Created: 14-06-2019 03:30 IST
---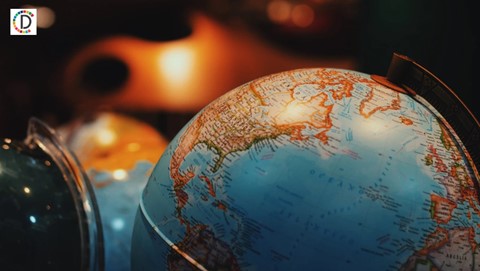 Two oil tankers were attacked on Thursday and left adrift in the Gulf of Oman, driving up oil prices and stoking fears of a new confrontation between Iran and the United States, which blamed Tehran for the incident.

IRAN-JAPAN-USA-KHAMENEI/ Iranian leader tells Japan's Abe Trump 'not worthy' of a reply to message

LONDON (Reuters) - Iran's supreme leader told Japanese prime minister Shinzo Abe on Thursday that it was pointless to reply to a message he had brought to Tehran from U.S. President Donald Trump, as a peacemaking visit was overshadowed by attacks on tankers in the Gulf of Oman. U.S.

POLICE-SHOOTING-TENNESSEE/ Memphis police clash with protesters after killing of 20-year-old black man

U.S. Marshals Service agents fatally shot a young black man in Memphis, Tennessee, during an attempted arrest, triggering overnight clashes with protesters that left at least two dozen police officers injured, officials said on Thursday. USA-TRUMP-POLITICS-MEDDLING/

Democrats: Trump comments give green light to foreign election meddling WASHINGTON (Reuters) - Democratic lawmakers accused President Donald Trump on Thursday of giving Russia the green light to interfere in the 2020 U.S. presidential race, while a top Republican ally said Trump was wrong to say he would accept political dirt from foreign sources.

BUSINESS USA-CHINA-RETAILERS-ANALYSIS/

U.S. retailers' halting outlook reveals scale of tariff fear The first half of 2019 was expected to be a boon for U.S. retailers, buoyed by solid consumer sentiment at home and expansion in China - the market many of them have targeted for the future.

USA-ECONOMY-UNEMPLOYMENT/ U.S. weekly jobless claims rise; imported inflation subdued

WASHINGTON (Reuters) - The number of Americans filing applications for unemployment benefits unexpectedly rose last week, which could add to concerns that the labor market was losing steam after job growth slowed sharply in May. ENTERTAINMENT

PEOPLE-CUBAGOODING-JR/ Cuba Gooding Jr. charged with groping woman in Manhattan bar

NEW YORK (Reuters) - Actor Cuba Gooding Jr. was charged on Thursday with groping a woman at a Manhattan bar last weekend, New York City police said. MUSIC-ROBBIE-WILLIAMS/

Robbie Williams takes stake in college, sings mentoring's praises LONDON (Reuters) - Pop singer Robbie Williams, a judge on Britain's "The X Factor" television show last year, is taking a stake in a performing arts college as he looks to mentor more "jazz hand people" like him.

SPORTS GOLF-USOPEN/

Fowler, Schauffele, Oosthuizen set pace at Pebble Beach PEBBLE BEACH, CA. (Reuters) - Rickie Fowler, Xander Schauffele and Louis Oosthuizen made flying starts to share the U.S. Open first-round clubhouse lead on five-under-par 66 as players plundered Pebble Beach on Thursday.

BASKETBALL-NBA-DURANT/ Good prognosis for injured Durant but no guarantees

Golden State Warriors player Kevin Durant is likely to start rehabbing his surgically-repaired Achilles tendon almost immediately, and all being well should be back to full strength within a year, a specialist at the Mayo Clinic said on Thursday. UPCOMING

POLITICS / INTERNATIONAL AFFAIRS MEXICO-POLITICS/BUSINESS (PIX)

Mexican business leaders to sign investment pact with president Mexican business leaders will sign a pact with President Andres Manuel Lopez Obrador on Thursday to foster investment, potentially heralding an improvement in sometimes tense relations between the two sides.

13 Jun 17:30 ET / 21:30 GMT IRAN-NUCLEAR/IAEA

U.N. nuclear watchdog's board meets The U.N. nuclear watchdog's 35-nation Board of Governors holds a quarterly meeting, with Iran and North Korea among the agenda items.

Jun 14 INDONESIA-ELECTION/DISPUTE

Indonesia's Constitutional Court hears challenge to presidential election result First hearing at the Constitutional Court of presidential challenger Prabowo Subianto's appeal against official election result that showed he lost to incumbent Joko Widodo.

Jun 14 NORWAY-GERMANY/

German foreign minister meets Norwegian counterpart in Oslo German Foreign Minister Heiko Maas is in Oslo for the launch of a Norwegian white paper on multilateral cooperation under pressure.

14 Jun 07:00 ET / 11:00 GMT AUSTRALIA-HAWKE/ (TV)

State memorial held at Sydney Opera House for former Australian PM Bob Hawke State memorial held at Sydney Opera House for former Australian Prime Minister Bob Hawke who died at age 89 on May 16 2019.

Jun 14 USA-ELECTION/WARREN

Elizabeth Warren launches new policy proposal Democratic presidential Candidate Elizabeth Warren to release new policy proposal.

14 Jun 09:30 ET / 13:30 GMT WIKILEAKS-ASSANGE/ (PIX) (TV)

Case management hearing in Assange extradition case Case management hearing in the U.S. extradition case against Julian Assange at London's Westminster Magistrates Court.

Jun 14 SWISS-WOMEN/ (PIX) (TV)

Swiss women strike for rights, equality, nearly 30 yrs after first historic strike Women go on strike to fight for their rights, equal pay, and against discrimination, nearly thirty years after a first historic strike in 1991.

14 Jun 09:00 ET / 13:00 GMT CRIME / LAW / JUSTICE

NEWZEALAND-SHOOTING/ (TV) White supremacist suspected for Christchurch shootings returns to court

Australian Brenton Tarrant, a suspected white supremacist, who has been charged with multiple counts of murder for the mass shooting in Christchurch mosques, is due to appear in court on June 14. Jun 14

HONGKONG-EXTRADITION/ (PIX) (TV) Apprehension in Hong Kong as protests over extradition bill continue

Protesters in Hong Kong remain ready to step up demonstrations over an extradition bill that would allow people to be sent to mainland China for trial, which had led to violent skirmishes between protesters and police this week. Jun 14

BUSINESS / ECONOMICS EU-TRADE/ (PIX) (TV)

EU trade commissioner speaks to Reuters European Trade Commissioner Cecilia Malmstrom speaks to Reuters ahead of event (and possible UN resolution) on "torture-free trade" 14 Jun 05:45 ET / 09:45 GMT

QATAR-EMIRATES/WORLDCOURT World Court rules on UAE request for measures against Qatar

The International Court of Justice (ICJ), the highest United Nations court for disputes between states, rules on a summary request by the United Arab Emirates for provisional measures against Qatar in a case of alleged racial discrimination filed in June 2018. 14 Jun 09:00 ET / 13:00 GMT

USA-FARM/HEMP (PIX) (TV) Forget soybeans: U.S. farmers rush to plant hemp as trade war drags on

With commodity grain prices painfully low due to the U.S.-China trade war, U.S. farmers are experimenting with a crop that promises huge profits: industrialized hemp. 14 Jun 06:00 ET / 10:00 GMT

FUNDS-DOUBLELINE/GUNDLACH Jeffrey Gundlach discusses economy, markets and second-half outlook

Gundlach will be discussing the economy, the markets and his outlook for what he believes may be the best investment strategies and sector allocations for the DoubleLine Total Return Bond Fund on investor webcast. 14 Jun 20:00 ET / 00:00 GMT

GLOBAL-ECONOMY/WEEKAHEAD Global Economy Weekahead

A weekly look at key economic events for the global economy in the coming seven days. Jun 14

ARTS / CULTURE / ENTERTAINMENT FRANCE-CARAVAGGIO/ (PIX)

Caravaggio painting on auction in Paris A Caravaggio painting, Judith and Holopherne, is on display in Paris, ahead of an auction that estimates a sale of 100-150 millions. The 17th century painting had been lost since 1617, and was found in a Toulouse attic in 2014.

Jun 14 ART-AUCTION/CHRISTIES (TV)

Pablo Picasso artwork seen fetching millions at Christie's London auction Pablo Picasso artwork 'Homme et femme' expected to fetch up to 15 million pounds at a Christie's auction.

Jun 14 SPORTS

GOLF-USOPEN/ (PIX) (TV) Golf - U.S. Open second round

Coverage of the second round of the major championship at Pebble Beach. 14 Jun 09:45 ET / 13:45 GMT

ODDLY ENOUGH BELGIUM-BEER/MONKS (PIX) (TV)

Belgian trappist brewers unveil new way to sell their award-winning beers Belgian trappist monks, makers of a beer once dubbed the best in the world, announce new way of selling their brew to overhaul current system that is both cumbersome and open to profiteers

14 Jun 04:00 ET / 08:00 GMT RELIGION

POLAND-CHURCH/ABUSE (PIX) (TV) Vatican's senior abuse investigator visits Poland, bishops give newser

Maltese Archbishop Charles Scicluna, the Vatican's senior abuse investigator, visits Poland at the invitation of the Polish bishops to hold a study day on the protection of young people and children. 14 Jun 07:00 ET / 11:00 GMT

(This story has not been edited by Devdiscourse staff and is auto-generated from a syndicated feed.)

Download The Devdiscourse News App for Latest News.
---