LATAM POLITICS TODAY-Mexican president slams report military spied on activist as 'made up'
---
Reuters
|
Mexico City
|
Updated: 11-03-2023 02:18 IST | Created: 11-03-2023 02:11 IST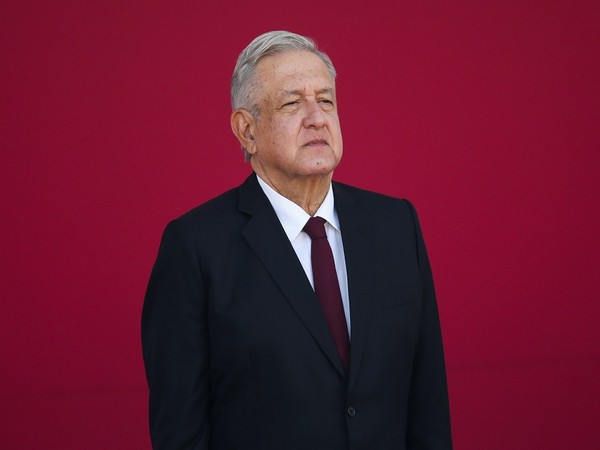 ---
Mexican President Andres Manuel Lopez Obrador denied his government carried out unauthorized monitoring of its citizens, responding to a report that accused the military of hacking the communications of a prominent human rights activist. "We have to do investigations, but not spying, that's different," Lopez Obrador said in response to a question at a news conference, before complaining that several Mexican media outlets that published the allegations were biased against him.
Mexican digital rights group R3D, along with other media, published documents this week that it said showed the armed forces had access to messages sent by rights activist Raymundo Ramos, who represents victims of military abuses in the violent northern state of Tamaulipas. Chile's Boric swaps out foreign minister, reshuffles cabinet
SANTIAGO - Chile's President Gabriel Boric named a new foreign minister as part of a second cabinet reshuffle that also moved other ministers. Alberto van Klaveren, a former assistant secretary for foreign affairs, will replace Antonia Urrejola as the country's minister of foreign affairs.
Boric also named new ministers for public works, culture, sports and science ministries and changed undersecretaries for several ministries, including for finance, transportation and agriculture. Nearly a year into his government, Boric faced a loss this week after Chile's Congress shelved a proposed tax reform meant to finance key elements of his progressive agenda.
Colombia, ELN rebels have made first steps toward ceasefire BOGOTA- Colombia's government and the left-wing ELN guerrilla group have taken the first steps toward a bilateral, temporary ceasefire, the heads of their delegations said as they closed the second round of peace talks in Mexico City.
The ELN is Colombia's oldest remaining rebel group, and the talks are the cornerstone of efforts by leftist President Gustavo Petro - himself once a member of the now-demobilized M-19 insurgents - to bring "total peace" to Colombia. "We took the first steps to firm up a bilateral, national and temporary ceasefire which will create better conditions for Colombians' mobilization and participation in the peace process," said the ELN's Pablo Beltran.
Paraguay's president meets with Argentine counterpart Paraguay's President Mario Abdo Benitez met with his Argentine counterpart in Buenos Aires, Argentina's President Alberto Fernandez said in a tweet.
The two leaders discussed challenges facing the regional bloc Mercosur, including ongoing negotiations with the European Union over a possible trade deal, Fernandez's office said in a statement. Brazil, Australia open talks on agricultural trade deals
SAO PAULO - The Brazilian and Australian governments have opened talks aimed at forging new agricultural trade agreements, according to a statement from the Brazilian agriculture ministry. Brazil aims to export pork to Australia, the statement said. The South American country in turn could start importing Australian wheat and barley under a potential pact.
Brazil's Lula says economy will grow with more jobs Brazilian President Luiz Inacio Lula da Silva said the country's gross domestic product (GDP) will grow this year because the government will work to boost job creation.
"We cannot accept the idea that GDP won't grow because someone said so," Lula told ministers ahead of a meeting. "We will tell them that GDP will grow because we will create jobs." The leftist president also said he wants state-owned banks to help with economic growth by investing and granting credit. He praised his economic team and said he believes they will manage to "find money" for investments.
(Compiled by Steven Grattan and Carolina Pulice; Editing by Paul Simao)
(This story has not been edited by Devdiscourse staff and is auto-generated from a syndicated feed.)