World News Roundup: Israel demands Egypt help in full probe of deadly attack at border; Ukraine shelling continues in Russia's Belgorod as thousands relocated - governor and more
---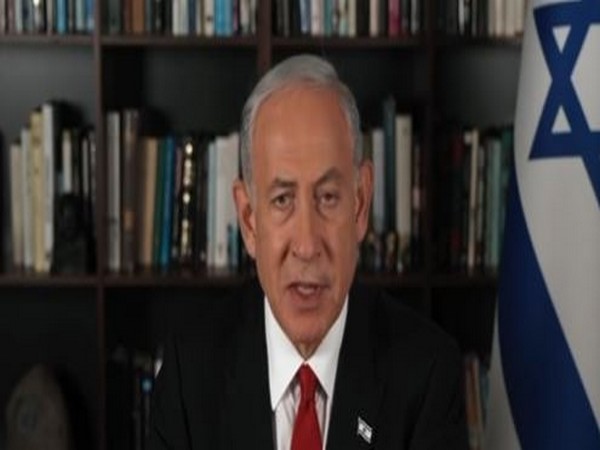 ---
Following is a summary of current world news briefs.
Israel demands Egypt help in full probe of deadly attack at border
Israeli Prime Minister Benjamin Netanyahu on Sunday called the killing of three soldiers by a member of the Egyptian security services a terrorist attack and demanded a full joint investigation with Cairo. Egypt says it is working with Israel to investigate the incident which occurred on Saturday.
Ukraine shelling continues in Russia's Belgorod as thousands relocated - governor
Ukrainian forces continued to shell Russia's border region of Belgorod overnight into Sunday after two people were killed the previous night and hundreds of children were evacuated away from the border, Governor Vyacheslav Gladkov said. "Overnight, it was quite restless," Gladkov said on the Telegram channel, adding that the Shebekino and Volokonovsky districts had suffered "lots" of damage from the latest shelling.
Ukraine minister in 'disbelief' at closed Kyiv bomb shelters
A senior Ukrainian government official expressed "disbelief" on Sunday after learning that nearly half of Kyiv bomb shelters inspected during an initial audit were closed or unfit for use. President Volodymyr Zelenskiy ordered an inspection of all Ukrainian shelters on Friday, a day after three people were killed in Kyiv when they were unable to access one during a Russian air strike.
Clashes near Bakhmut persist despite easing, Ukraine's military says
Clashes are continuing around the devastated city of Bakhmut in eastern Ukraine and Moscow is still suffering "significant losses" despite a relative easing of combat operations in recent days, Kyiv's armed forces said on Sunday. Russia claimed late last month to have captured Bakhmut following what had become the war's longest and bloodiest battle, but Ukraine says its forces still retain a small foothold and denies that Moscow is in full control of the city.
Pakistan's Imran Khan openly accuses military of trying to destroy his party
Pakistan's embattled former Prime Minister Imran Khan has accused the powerful military and its intelligence agency of openly trying to destroy his political party, saying he had "no doubt" he would be tried in a military court and thrown in jail.
Khan has hinted previously at the military's hand in a crackdown on his Pakistan Tehreek-e-Insaf (PTI) party but his comments in an interview at his Lahore home on Saturday night were the most blunt yet.
Fighting escalates in Khartoum after ceasefire expires
Residents of Sudan's capital Khartoum reported a sharp escalation of clashes in several areas of the capital on Sunday after the expiry of a ceasefire deal between rival military factions brokered by Saudi Arabia and the United States. Witnesses also said a military plane had crashed in Omdurman, one of three cities around the confluence of the Nile that make up the greater capital region.
India rail crash probe focuses on electronic track management system
Investigators are probing an electronic track management system that they suspect malfunctioned and caused India's deadliest train crash in more than two decades, railways officials said on Sunday. At least 275 people were killed on Friday when a passenger train hit a stationary freight train, went off the tracks and hit another passenger train passing in the opposite direction in the eastern state of Odisha.
Israel accuses U.N. nuclear watchdog of 'capitulating' to Iran
Israeli Prime Minister Benjamin Netanyahu accused the International Atomic Energy Agency on Sunday of ineffectually policing Iran's nuclear activities and suggested the U.N. watchdog risked becoming politicised and irrelevant. The unusual criticism followed an IAEA report last week that Iran had provided a satisfactory answer on one case of suspect uranium particles and re-installed some monitoring equipment originally put in place under a now-defunct 2015 nuclear deal.
Exclusive-World's spy chiefs meet in secret conclave in Singapore
Senior officials from about two dozen of the world's major intelligence agencies held a secret meeting on the fringes of the Shangri-La Dialogue security meeting in Singapore this weekend, five people told Reuters. Such meetings are organised by the Singapore government and have been discreetly held at a separate venue alongside the security summit for several years, they said. The meetings have not been previously reported.
Lopez Obrador party poised to gain control of key Mexico state election
Mexico holds a state election on Sunday that looks poised to bolster President Andres Manuel Lopez Obrador ahead of the race to succeed him, with his party forecast to capture the last major bastion of the country's old rulers. The president's leftist National Regeneration Movement (MORENA) is expected to add the governorship of the State of Mexico to the 21 regional governments it already controls, two-thirds of the total.
(With inputs from agencies.)