Kenya is known for celebrating a number of festivals and events almost throughout the year, and while some are based on historical facts, many are linked to African arts including religions. In one of our previous posts, we shared 'top 10 remarkable sites in Kenya' you must visit and here we will elaborate you some of the biggest festivals and events that you must attend while visiting Kenya.
Lamu Cultural Festival
Lamu Cultural Festival is one of the best-known festivals in Kenya and people come to attend this festival mainly to observe the renowned donkey race. Donkeys are ubiquitous features of Lamu Island. Varied races participate in this event and these occasions are intended to bring harmony among themselves and support neighborhood aptitudes or practices. You can not only witness and cheer the donkey race, here you get the big opportunity to bet on your favorite rider or donkey. Other activities at Lamu Cultural Festival include mini soccer tournaments at the beach, a swimming gala, display of the Swahili cuisine and local and guest artists' performances. This festival comes in November and continues for around 3 days.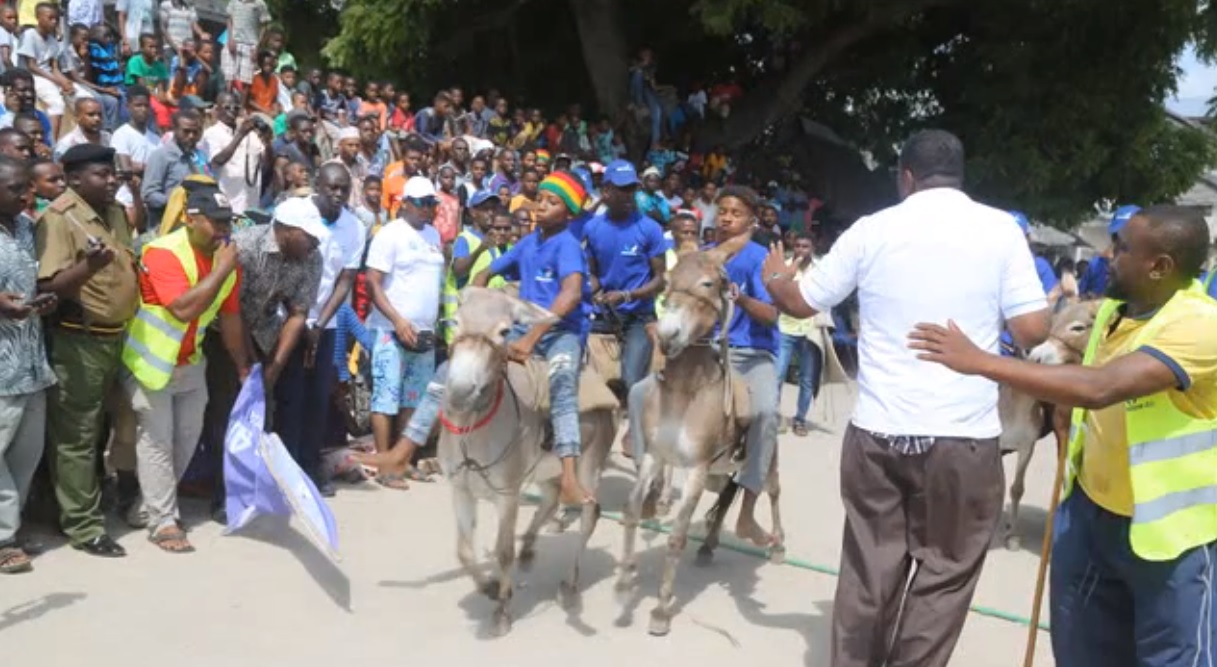 Image Credit: YouTube / Abdulrahman Bafadhil
Rusinga Festival
Rusinga Festival (aka Rusinga Cultural Festival) takes place in Kenya's Rusinga Island. It is an annual two-day celebration of the culture of the Abasuba people of Kenya. It takes place on the last Thursday and Friday before Christmas on Rusinga Island. This annual two-day festival intends to preserve the Suba culture. It features art, music, cultural sporting activities including displaying of communities' varied delicious cuisines. Founded by a renowned entrepreneur Anne Eboso, this festival is a mixed-type and one more attractive part is its boat-library. It serves the purpose of providing a safe space for discussion of varied sensitive issues affecting the Abasuba.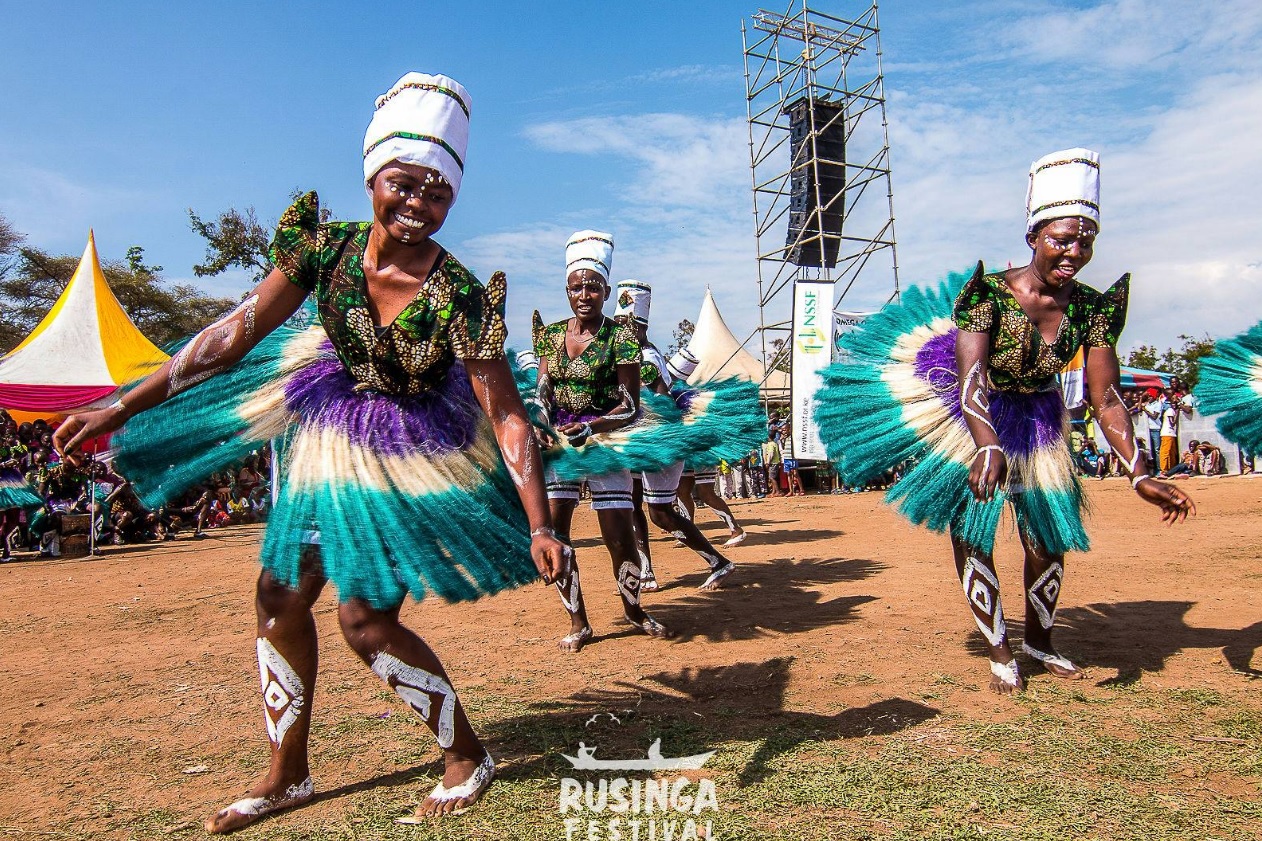 Image Credit: Facebook / Rusinga Cultural Festival
Mombasa Carnival
Mombasa Carnival is one of the biggest and most engaging festivals in Kenya. It usually takes place in November attracting a huge multitude of tourists from various parts of the world. The festival is also renowned as it is organized by Kenya's Ministry of Tourism. It attracts a huge number of foreigners who also participate in the local Kenyan dances and music. The streets get filled with lively parades, colorful floats and local bands perform open concerts and many stalls are put up offering crafts, delicious cuisines and various items that represent Kenyan culture. Local brews like mnazi (coconut wine) and madafu (coconut milk) are consumed at a large scale during the festival. Attending and participating in this festival will give you tremendous joy, ecstasy and mainly tune with traditional Kenyan culture.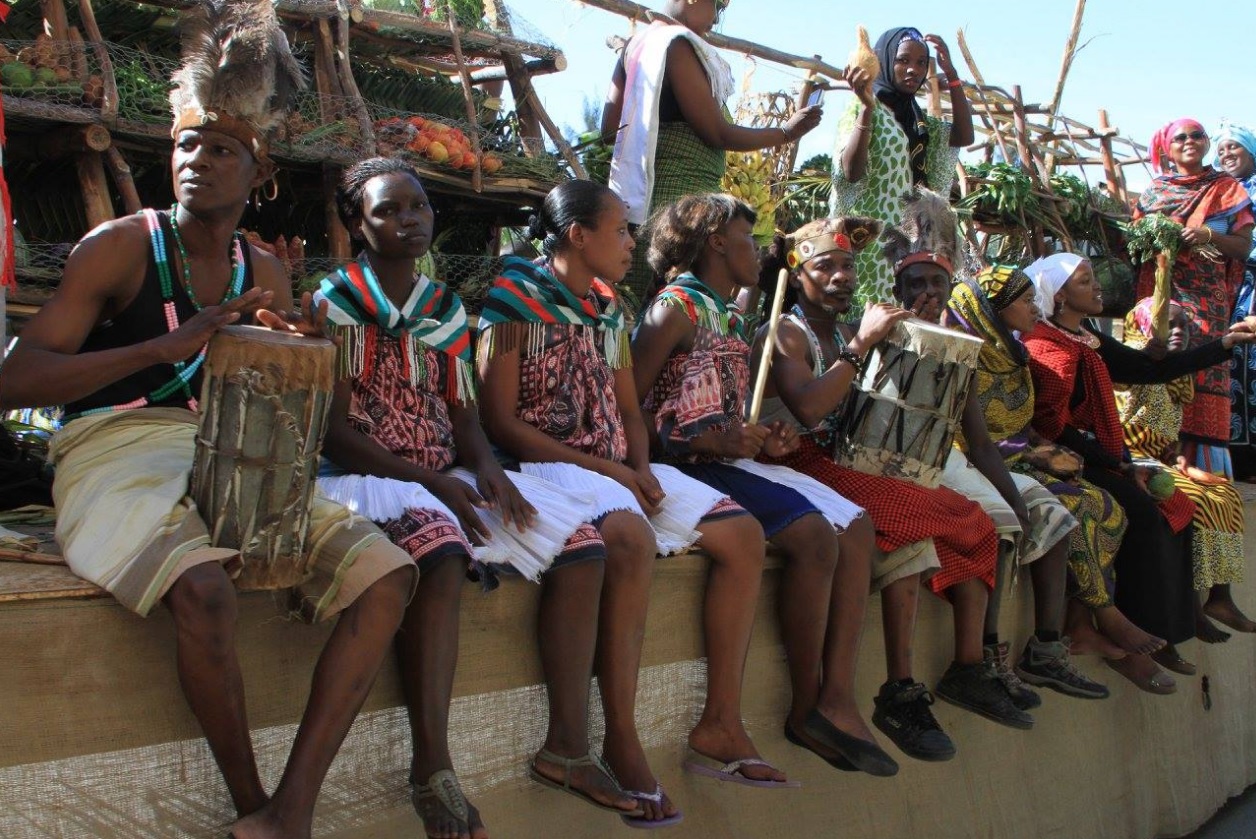 Image Credit: Facebook / Mombasa International Cultural Festival
Lake Turkana Festival
Lake Turkana Festival takes place every year in June in Loyangalani town, which is located on the shores of the Jade Sea. Turkana is the second-largest county in Kenya and has immense potential to grab the tourists' attention. Lake Turkana Festival is a showcase of the unique cultural diversity of the 14 ethnic communities in Marsabit county through song and dance. Attending the festival will give plenty of opportunities to come in contact with multiple ethnic communities like Turkana, Sakuuye, El Molo, Borana, Rendille, Somali, Burji, Daasanach, Gabra, Garee to name a few and know their cultures, arts, food habits and traditions. Lake Turkana Festival is also aimed to preserve the varied communities and their cultures living in Kenya's northern part. You must attend the festivals to gather fascinating experience on those tribes' traditional costumes, arts, and crafts, etc.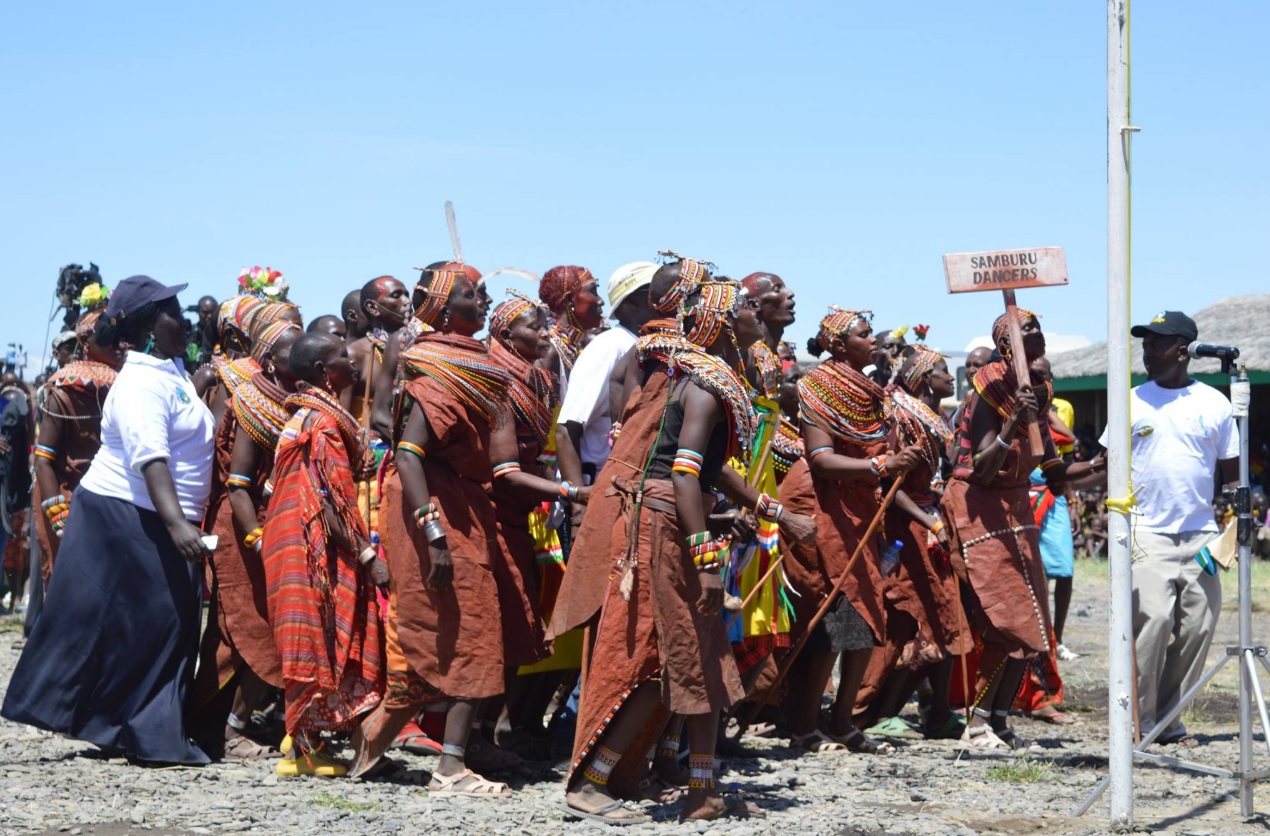 Image Credit: Facebook / Lake Turkana Cultural Festival
Nairobi Film Festival
For the movie enthusiasts visiting Kenya, Nairobi Film Festival is a wonderful event to see the local films and cinema-going culture in Kenya and the capital city of Nairobi. The first Nairobi Film Festival took place in 2017. The festival took place between June 6 and 16 at Prestige Plaza, Ngong Road in Nairobi. The festival featured movies from Kenyan, African, Afro-Latin and Afro-Caribbean cinema.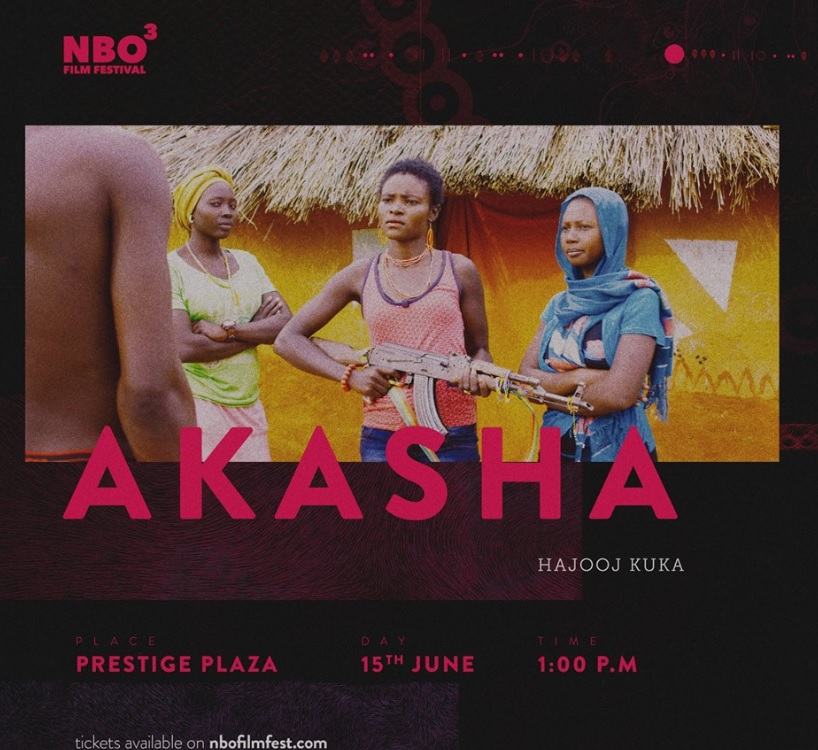 Image Credit: Facebook / NBO Film Fest
International Camel Derby and Festival
International Camel Derby and Festival is one of the most exciting events in Kenya attracting a huge number of tourists from across the world. Like Lamu Cultural Festival, International Camel Derby and Festival is mainly centered on camel riding. It happens every year in Kenya's northern region in Samburu. Each year the Carmel Derby brings color and action to the streets of Maralal as the finest camels gather for the big race. For those who are not able to pump out much adrenaline, options for donkey rides and cycling races are also there. And if you are courageous enough to give a try, hire a camel rider and participate in the 10-kilometer race.
Image Credit: Facebook / Virgin Explorers
Cake Festival
The Cake Festival is a unique type of event in Kenya that intends to display all the cakes and desserts that are available in the market. This festival is usually hosted in Nairobi's Uhuru Gardens. This festival is actually the outcome of the convergence of bakers, exhibitors, and sponsors who are passionate about all activities involved in cake baking. It (the festival) intends to showcase the talent of amateur and professional bakers including educating the public on different kinds of cakes and desserts that are available in the market. This is a beautiful opportunity to taste a diverse array of delicious cakes and desserts.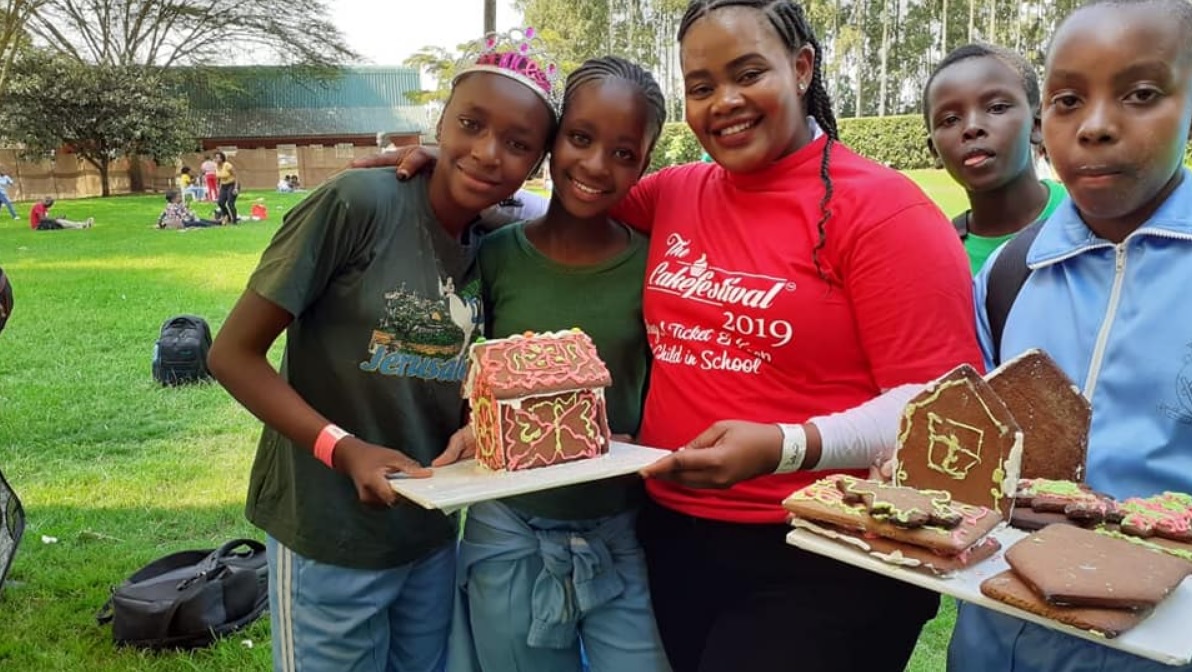 Image Credit: Facebook / The Cake Festival
Lamu Yoga Festival
Lamu Yoga Festival is a beautiful podium to experience different styles of yoga from wonderful yoga teachers on the magnificent Shela beach. The event features more than over 150 classes of yoga taught by 26 professional practitioners at the four-day lasting festival. The festival activities will take place on Manda Island, Lamu Old Town, and Shela Village. This is also a wonderful place to get to taste of delicious Swahili cuisine.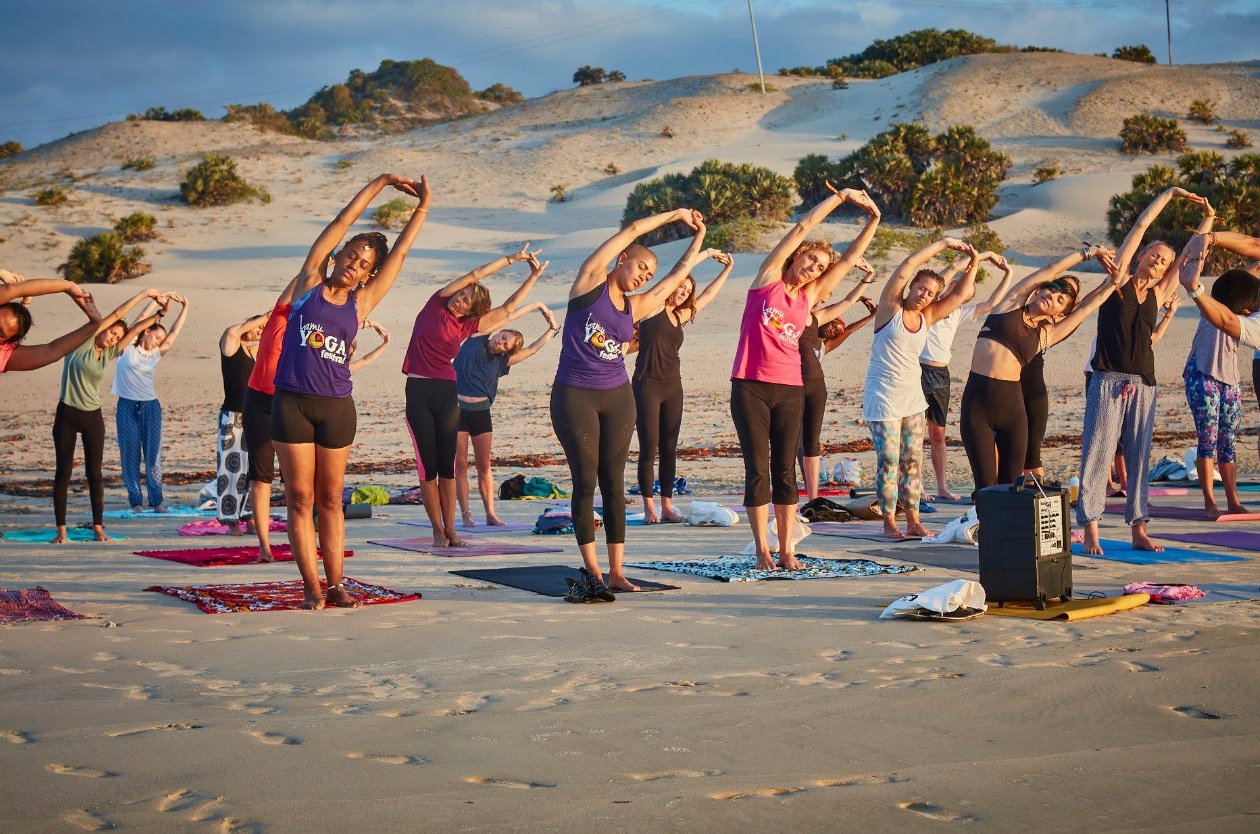 Image Credit: Facebook / Lamu Yoga Festival
Also Read: Rwanda's top events, festivals and fairs you should never miss