Visiting Kenya? Don't miss these top 10 remarkable sites
Devdiscourse News Desk
|
Nairobi
|
Updated: 12-07-2019 23:26 IST | Created: 12-07-2019 23:26 IST
---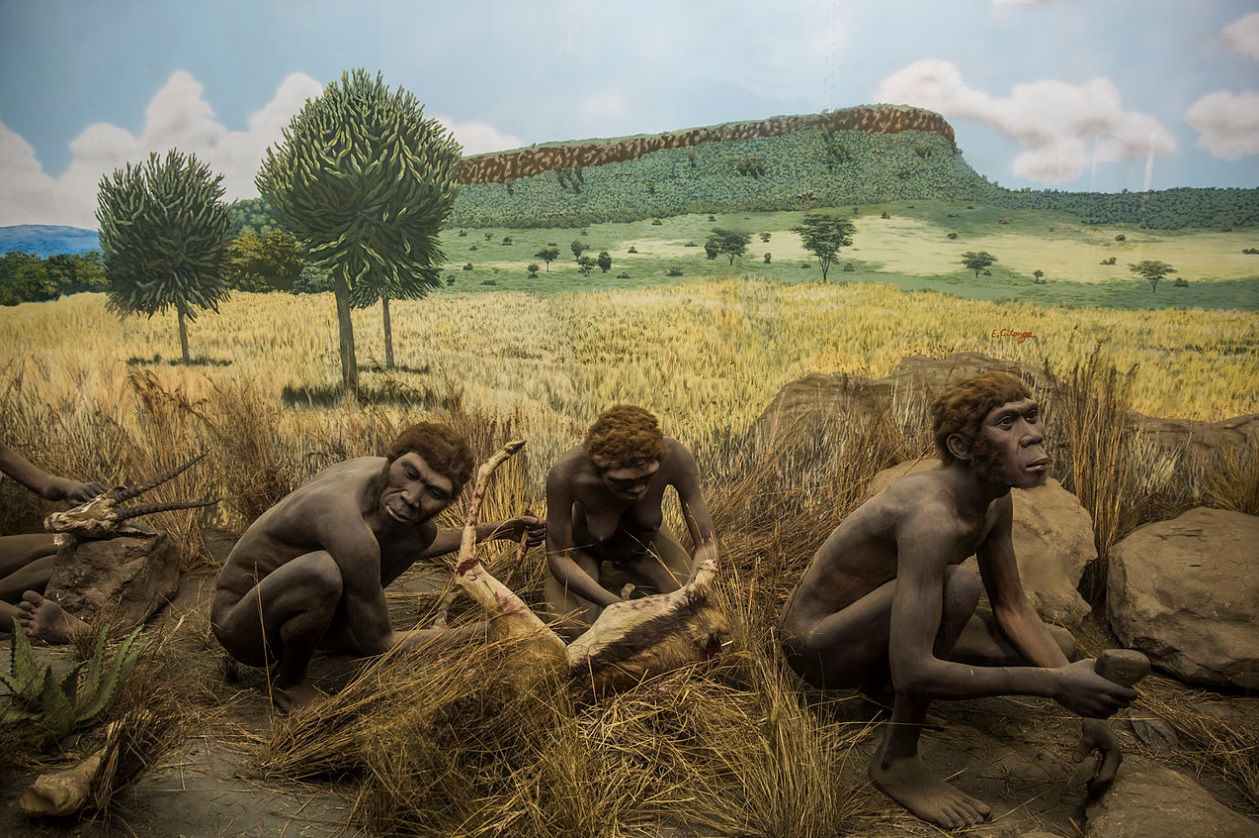 Are you planning to visit Kenya? Then it's time to know the top visiting places in the capital city of Nairobi and other parts in Kenya. Here we have shortlisted top 10 remarkable places for having fun with friends and families. Nairobi is popularly called as the safari capital of Africa as it is surrounded by 113 square kilometers of plains, cliffs, and forests that make up the city's Nairobi National Park. Kenya has witnessed a robust augmentation in tourism in the last couple of years due to its fascinating attractions in Nairobi and other parts. Although Kenya attracts tourists round the year from various countries, still the best wildlife viewing months are the dry season from late June to October.
Karura Forest
Karura Forest Reserve is located in the northern part of Kenya's capital, Nairobi. Spreading over an area of 1,041 hectares, Karura Forest is the largest of the three main gazetted forests in Nairobi. The forest is filled with a varied diversity of animal species, which makes a priority for conservation in Africa. It houses over 600 species of wildlife that includes 3 varied types of antelopes. The forest hosts over 200 species of birds including owls, sparrows, vultures, crested cranes, doves, weavers to name a few. You can also see the spine-shivering reptiles like pythons, green snakes, monitor lizard, etc. and mammals like bush pigs, bushbucks, genet cats, porcupines, Harvey's duiker, Sykes' monkey, hares, epauletted-bat to name a few. Even this forest is filled with indigenous trees and shrubs. Apart from all these, you will be excited about seeing other attractions inside Karura Forest like Mau Mau caves, scenic rivers, and waterfalls, picnic sites, small wetlands for birds' habitats, etc.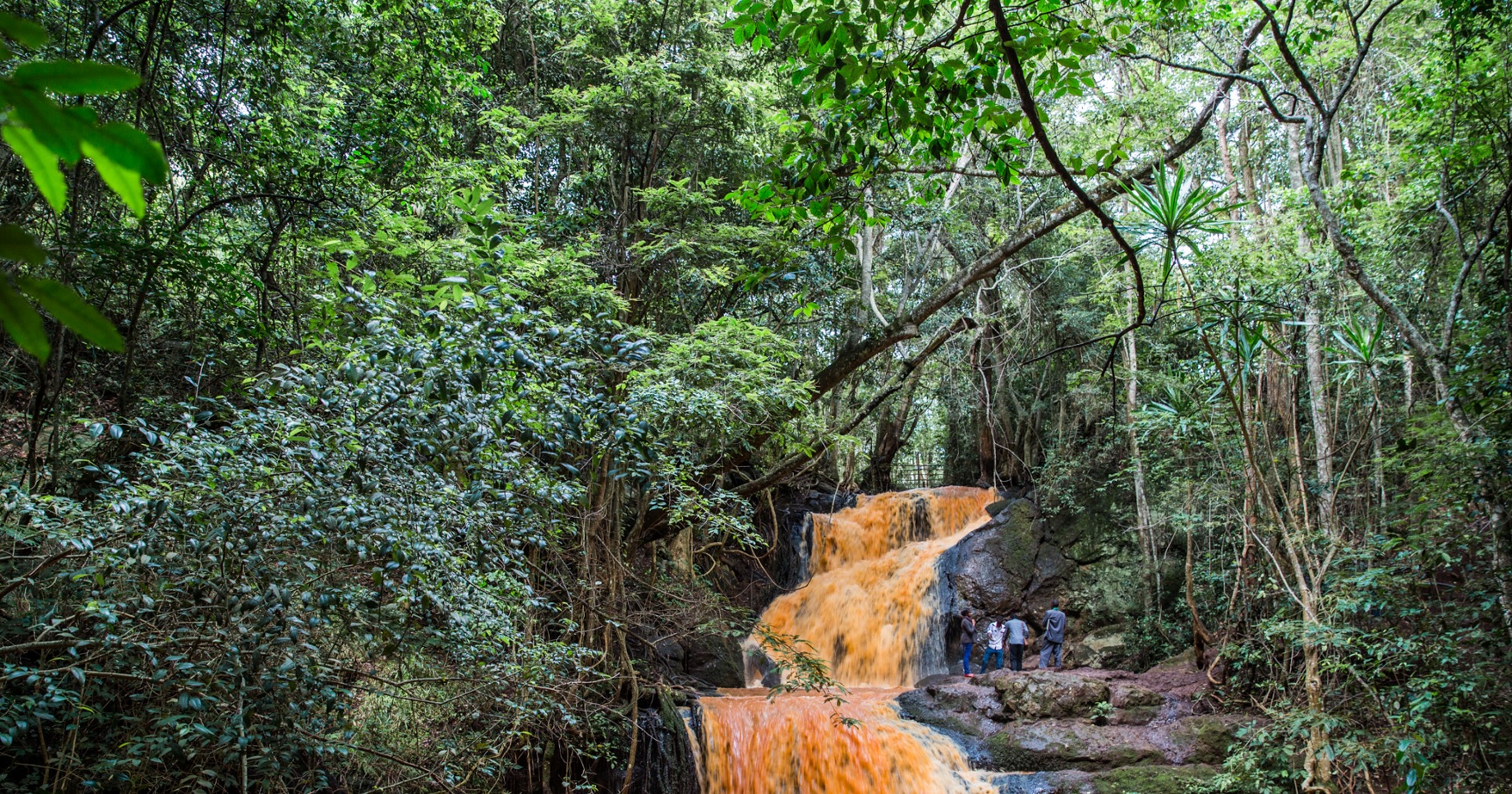 Image Credit: Wikipedia
Nairobi National Park
Nairobi National Park is one of the unmissable attractions whenever you are in Kenya and it's capital city. Nairobi National Park is Kenya's first national park established in 1946. This is the home to large herds of zebra, buffalo, giraffe, lion, rhinoceros, hippopotamus and over 400 species of birds. Here you can also have strange safari experience with amazing natural and wildlife photography. The climate is quite dry due to the park's altitude ranging between 5,030 and 5,774 ft. Spreading across an area of 117.2 square kilometers, the park makes up less than 10 percent of the ecosystem lying just 7 kilometers from the city center. Unless if you don't have your own vehicle, your cost will be saved if you take the shuttle facility, which is a big Kenya Wildlife Service bus that leaves the main gate at 2 pm on Sunday for a 2.5-hour tour.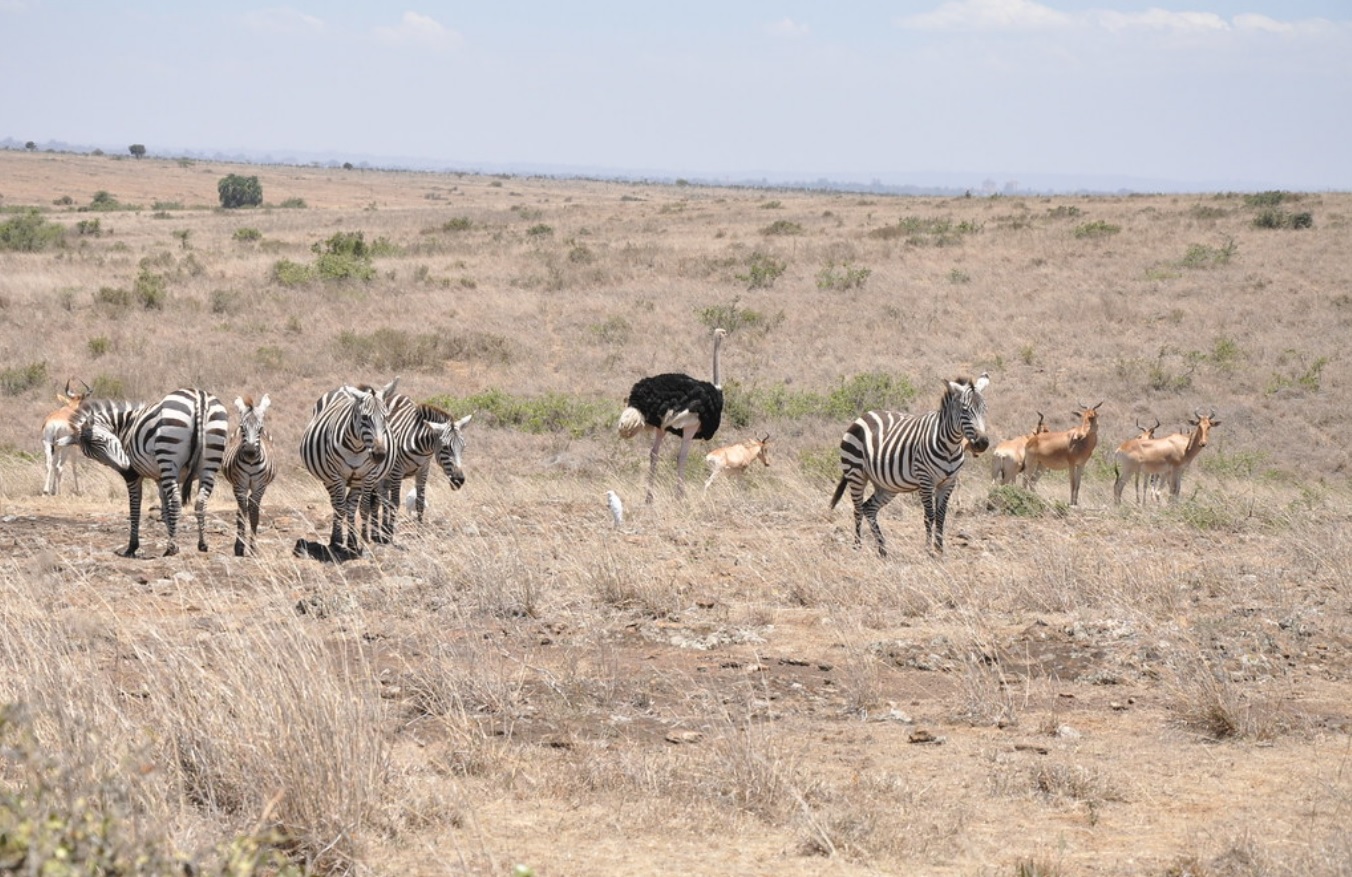 Image Credit: Flickr / Jorge Láscar
Giraffe Centre
Located in Lang'ata, Giraffe Centre aims to protect the endangered giraffe. The visitors are allowed to feed the endangered Rothschild's giraffes at eye level with specially prepared pellets from a raised wooden structure. For the children, this is one of the most interesting places close to Nairobi, mainly photographing the dropping of food to the giraffe's grey tongue. There is an interesting self-guided forest walk through the adjacent Gogo River Bird Sanctuary.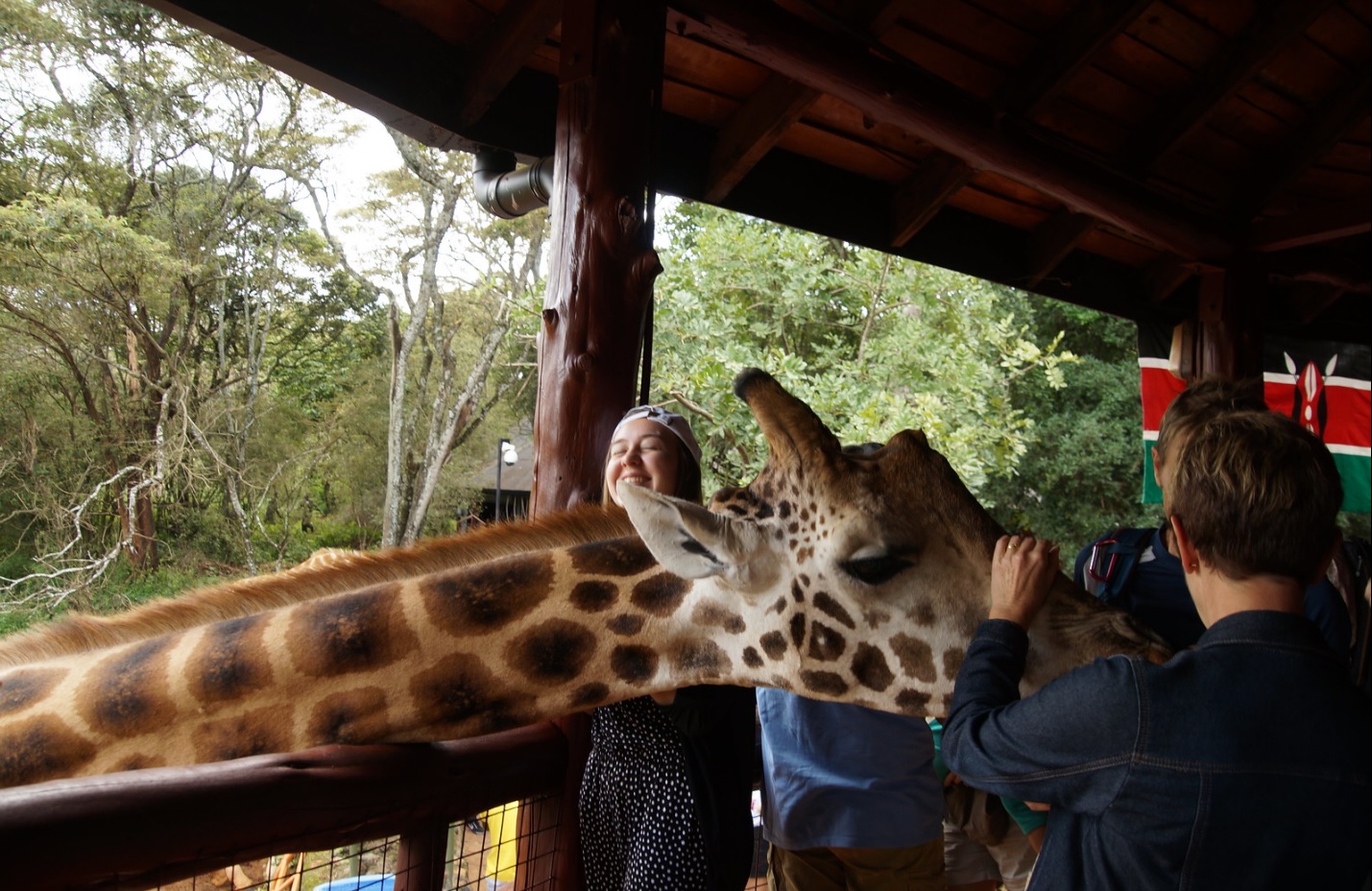 Image Credit: Flickr / Deborah
Nairobi National Museum
Nairobi National Museum is a perfect place and one-stop destination for the visitors to have a wide view of Kenya's rich cultural heritage from the perspective of education and entertainment. Located on the Museum Hill near Uhuru Highway between Central Business District and Westlands in Nairobi, this museum is the house of Kenya's nature, culture, history, and contemporary art. In 2005, the museum once closed its doors to the public to work on extensive modernization and finally, the outcome was quite impressive. The insertion of magnificent pieces of artworks and architecture puts the museum at par with the world-class museums.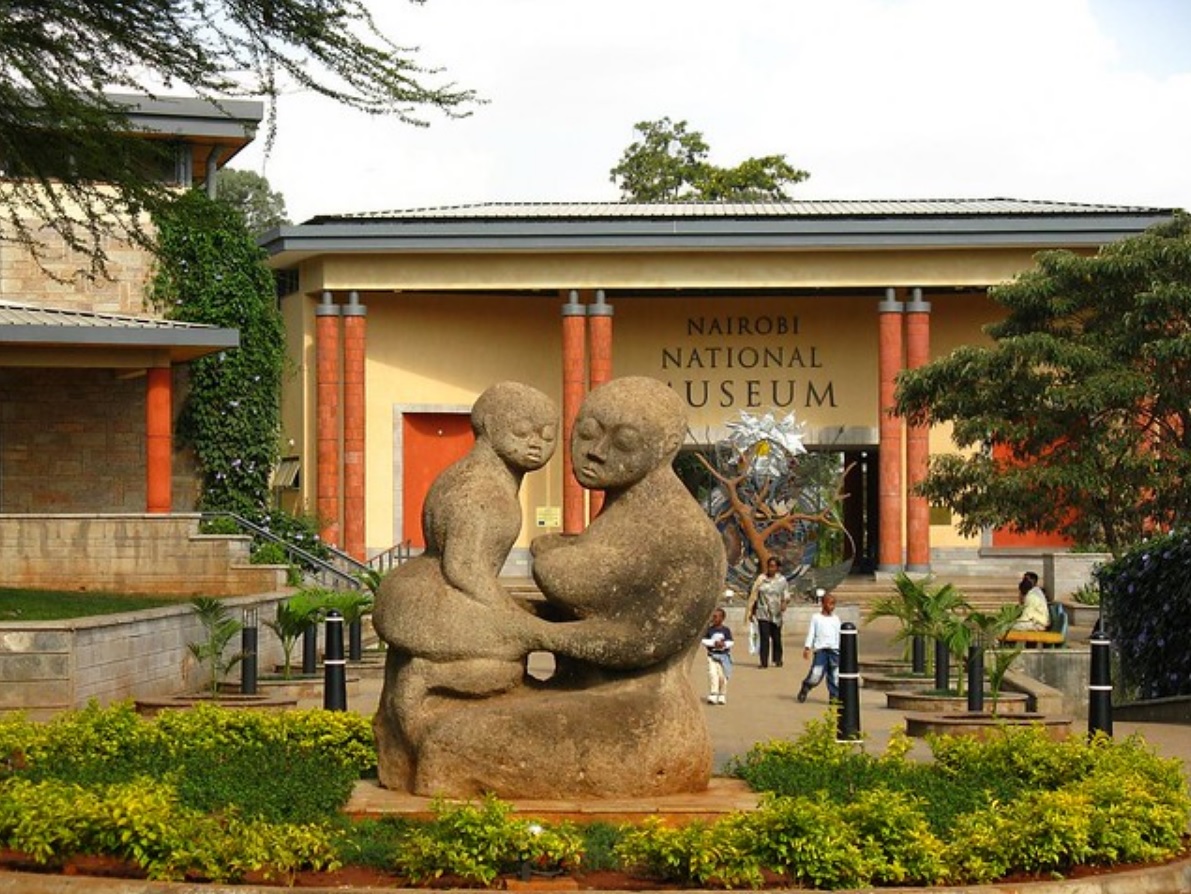 Image Credit: Flickr / Meaduva
Bomas of Kenya
Bomas of Kenya is home to one of the largest auditoriums in Africa. Located approximately 10 kilometers from the Central Business District, Bomas of Kenya is a living museum celebrating the colorful tribes of Kenya. The visitors here get a tremendous opportunity to learn around 23 Kenyan ethnic groups' lifestyle, culture, art, music, and traditional crafts. This is also popularly called as 'Kenya in miniature.' You can also enjoy the Kenyan cuisines (like mukimo, muthokoi, nyama choma, etc.) at the Utamaduni Restaurant at affordable prices. Here, you can tune yourself with the traditional dances and songs at the large theater every afternoon.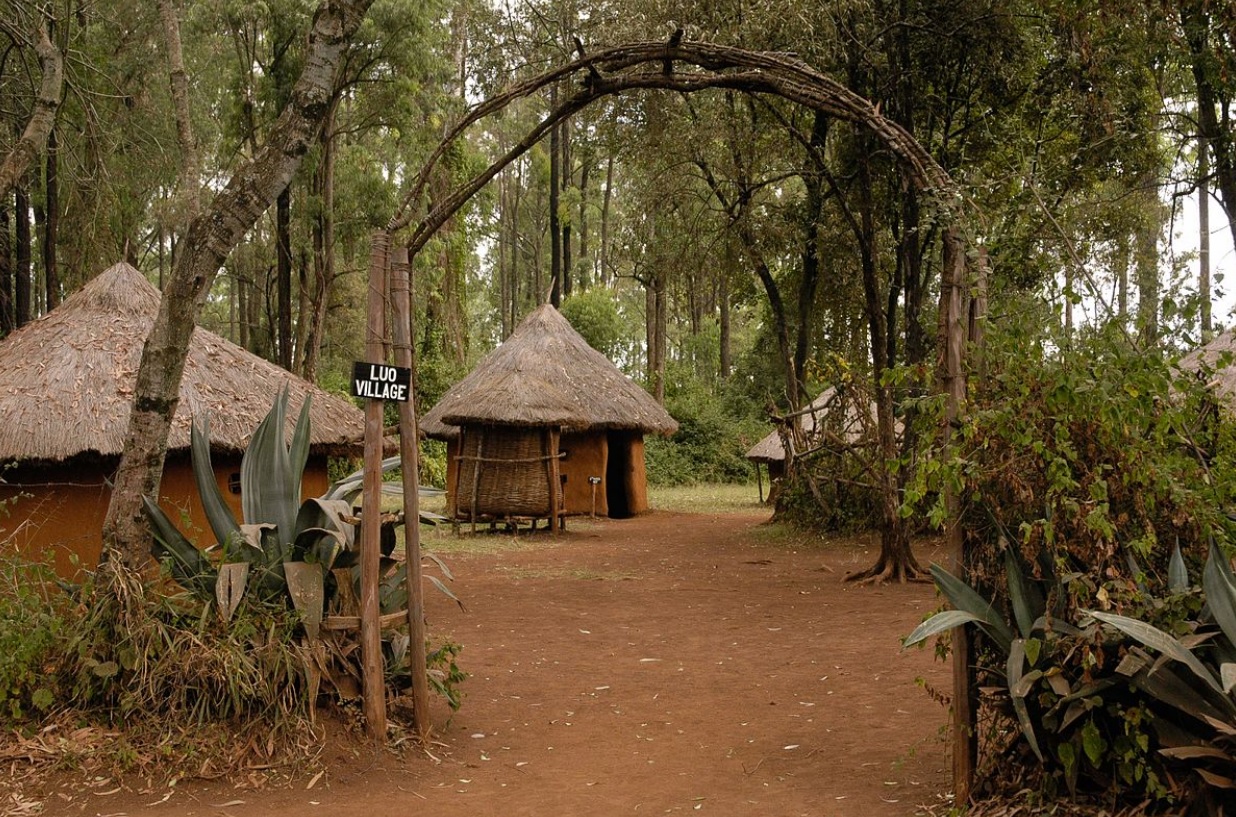 Image Credit: Wikipedia
Karen Blixen Museum
Karen Blixen Museum was built in 1912 at the foot of the Ngong Hills and was the home of Danish author Karen Blixen who is still famous for her book 'Out of Africa.' Karen Blixen Museum continues to fascinate visitors inspired by her life story. You can get a glimpse of what Kenya was many years ago by visiting the museum. It features décor items that date back to its original timings. There is also a gift shop that sells various Kenyan souvenirs, posters, and postcards.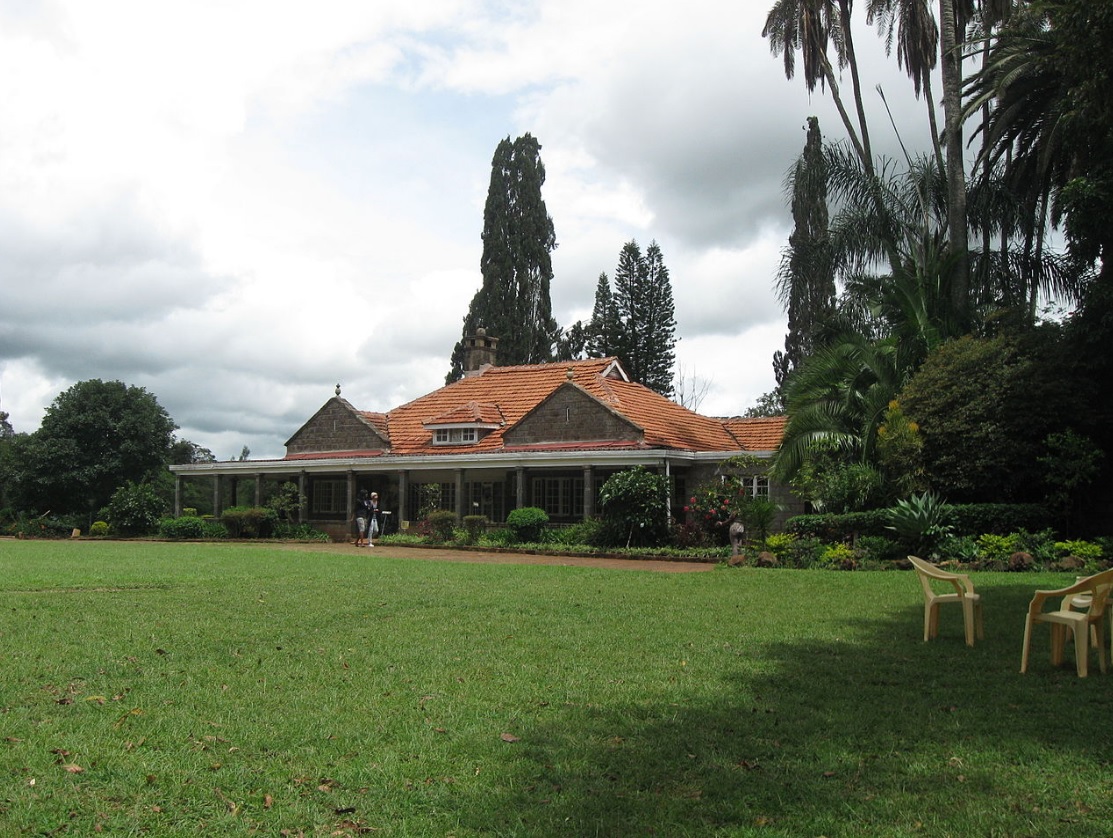 Image Credit: Wikipedia
The Village Market
The Village Market is a perfect place for the shopping connoisseurs. Located in Kenya's capital, Nairobi, The Village Market is a large shopping, recreation, and entertainment complex accommodating more than 150 stores. Sprawling across an area of 210,000 square feet of retail space, the complex is designed to look like an open-air African market including waterfalls, rivers, plants, and gardens. The collection of stores selling varied types of merchandises like footwear, accessories, local and designer wears, fashionable products will surely captivate you. There are multiple outlets here specialized in retailing African artifacts and Kenyan crafts. On the other hand, Friday attracts the maximum number of footfalls here as the shopping center hosts the Maasai Market. It is a cultural bazaar that accumulates around 400 400 artisans and craftsmen who specialize in an array of ethnic relics. The African pieces range from soapstone, fibers, wooden and iron sculptures and batiks and paintings. You can also enjoy here water slides, watch movies at Nu Metro Cinema Hall, mini golf courses, super bowl, and many more things.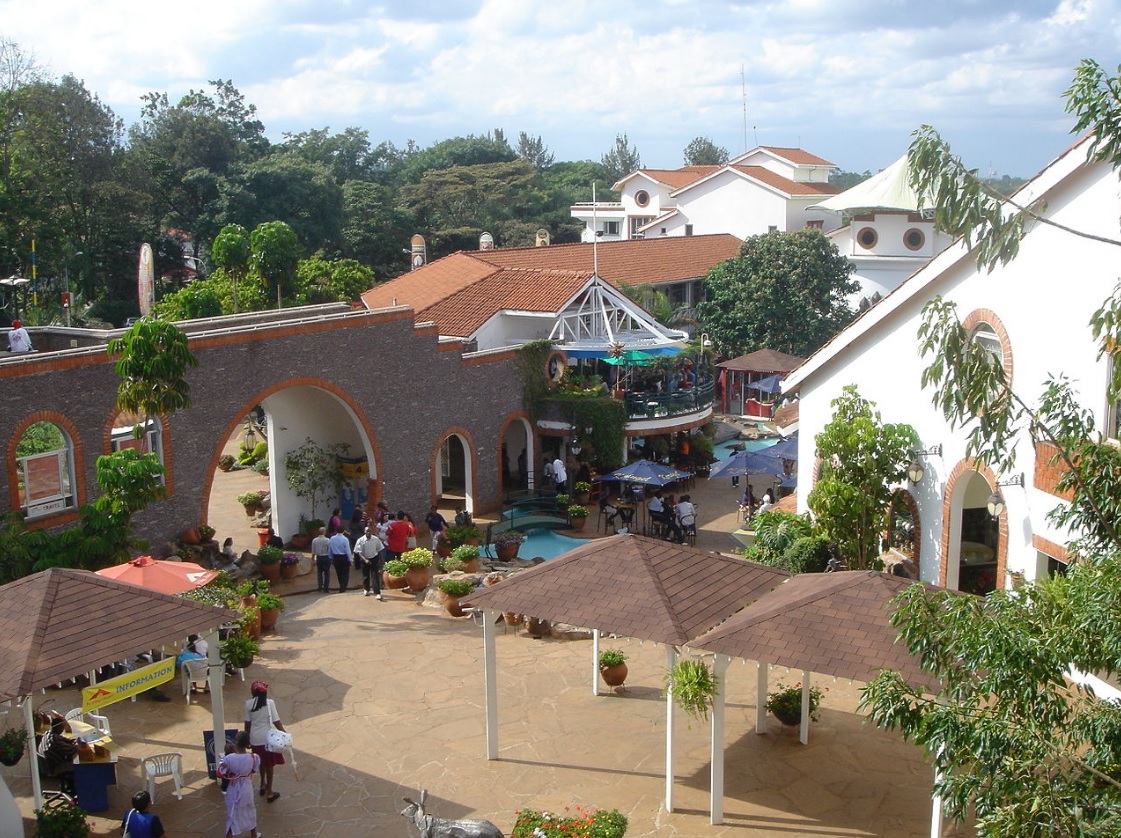 Image Credit: Wikipedia
Lake Nakuru
Lake Nakuru is a famous destination for its huge flocks of pink flamingos. The amazing beauty of this place is that the shallow lake's surface is often hardly recognizable due to the continually shifting millions of pink flamingos nesting along the shores. Lying to the south of Nakuru, it is protected by Lake Nakuru National Park. Apart from pink flamingos, Lake Nakuru is also popular for other birds and you can also see animals like baboons, warthogs and other large mammals including southern white rhinos and eastern black rhinos. Although the lake's level dropped drastically in the early 1990s, now it is largely recovered. The lake is located at an elevation of 5,755 feet above the sea level.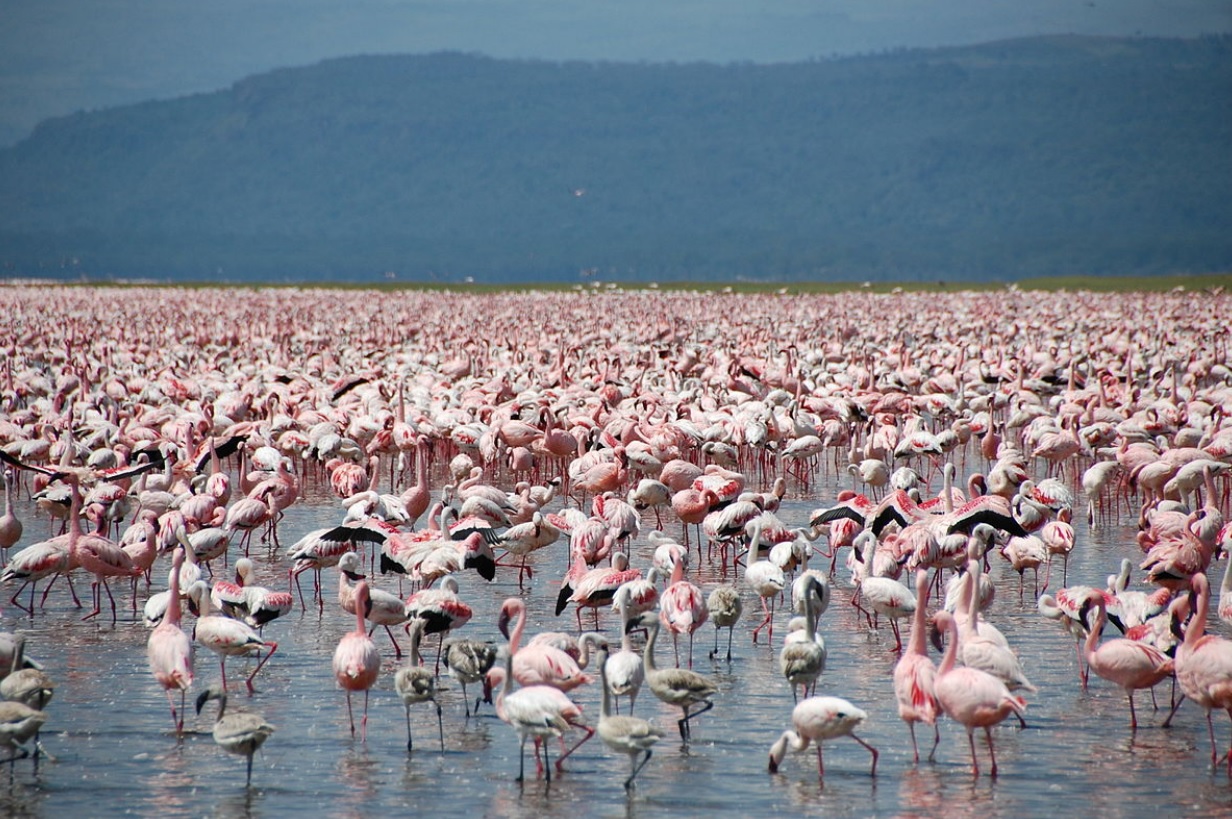 Image Credit: Wikipedia
Lamu Island
As a part of the Lamu Archipelago of Kenya, Lamu Island is accessible by boat as it is not connected by roads. Lamu Old Town is a beautiful place must be traveled by all the visitors in Kenya as this is the country's oldest continually inhabited settlement with origins dating back to the 12th century. If you minutely gaze the building structures, you will find the reflection of the island's rich trading history. The architectural features from India, Europe, and the Arab world are still evident that proves the previous distant trading habits. The majority of local people roam here clad in traditional garments. The notable visiting places here are Lamu Museum, Lamu Fort and Donkey Sanctuary.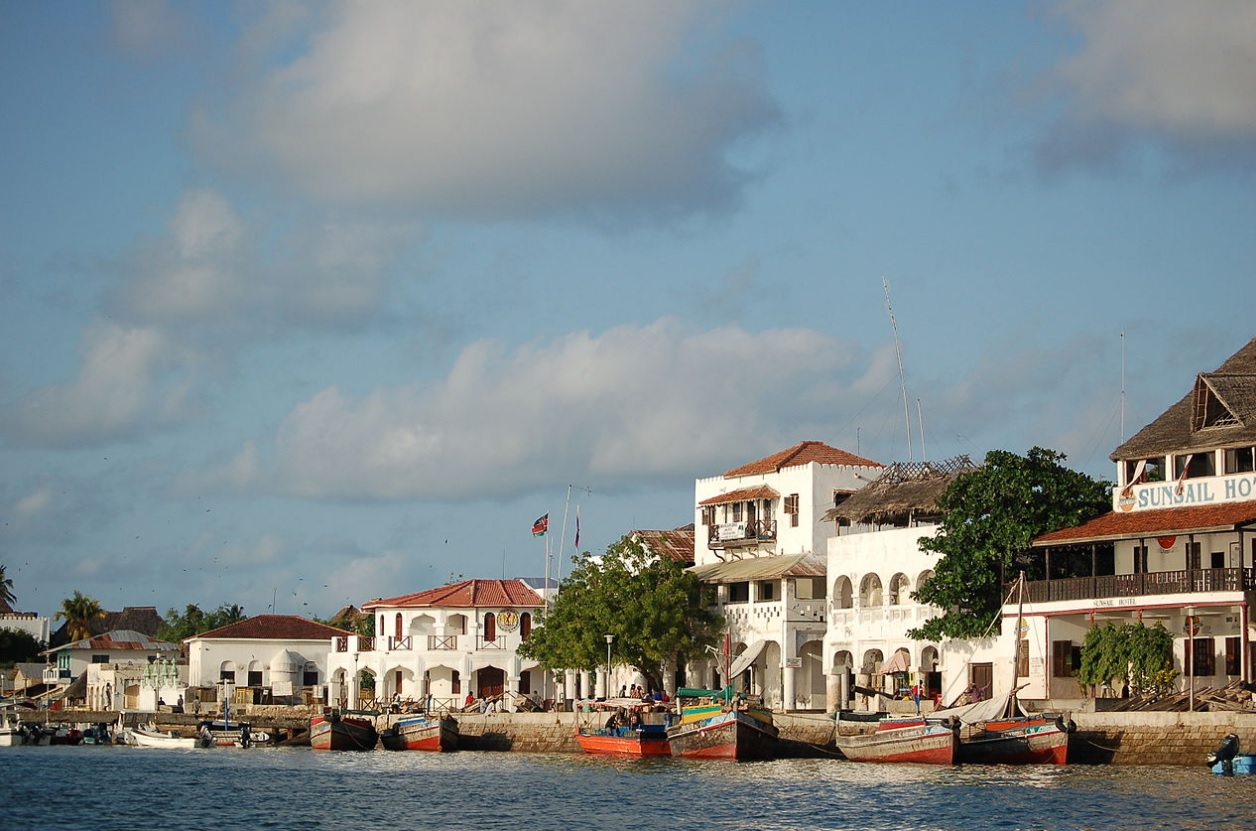 Image Credit: Wikipedia
Malindi town and Malindi beach
Malindi is located around 120 kilometers northeast of Mombasa. Malindi's major industry is tourism and the city is mainly popular among Italian tourists. The Portuguese explorer Vasco da Gama was in Malindi and signed a trade deal with the Malindi authorities in 1498. He hired a guide from this place to commence his voyage on the way to India. He erected a coral pillar at the shore of the Indian Ocean which is a major attraction. The beach is also quite famous to tourists from various places, mainly European visitors.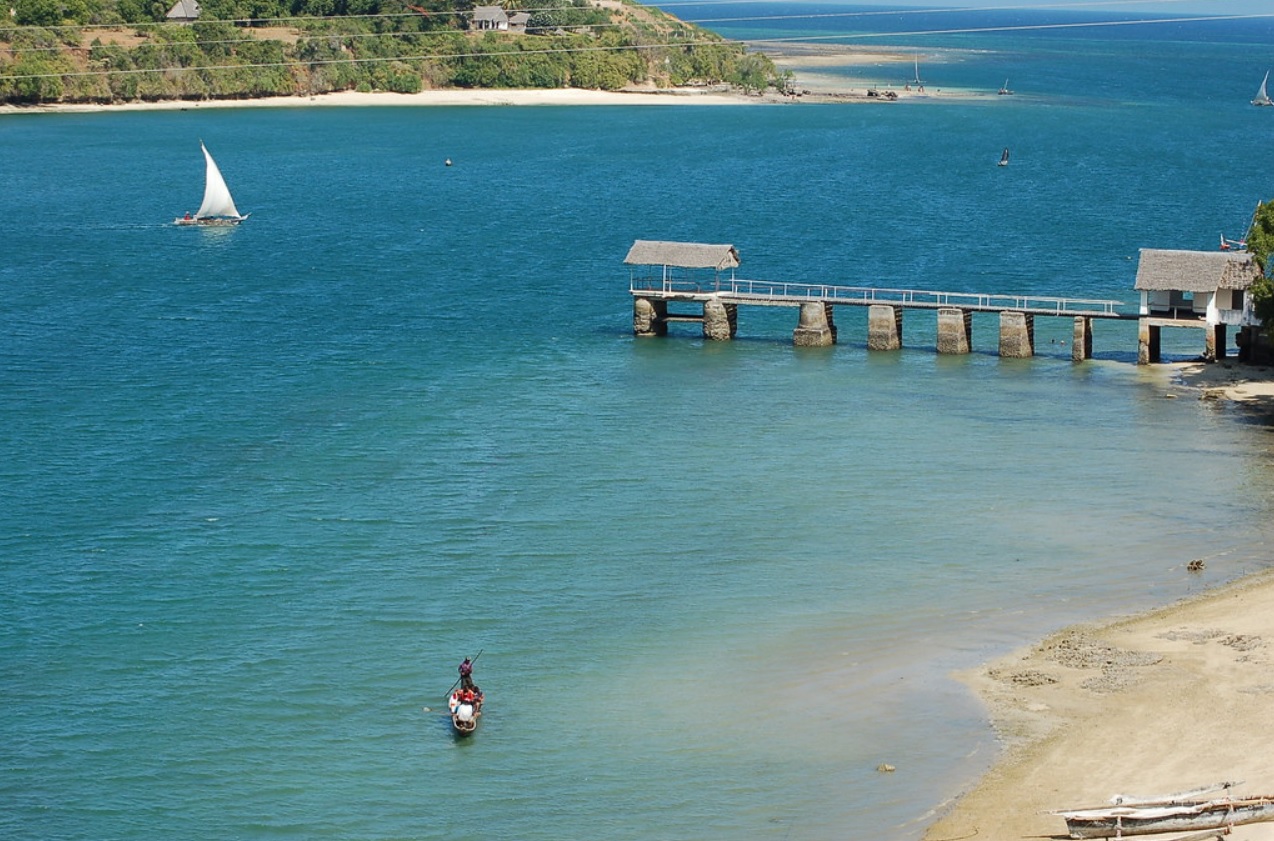 Image Credit: Flickr / Shever
Also Read: Top 6 best places in Rwanda to make your vacation memorable
Download The Devdiscourse News App for Latest News.
---