Google doodle celebrates St. Patrick's Day 2023
---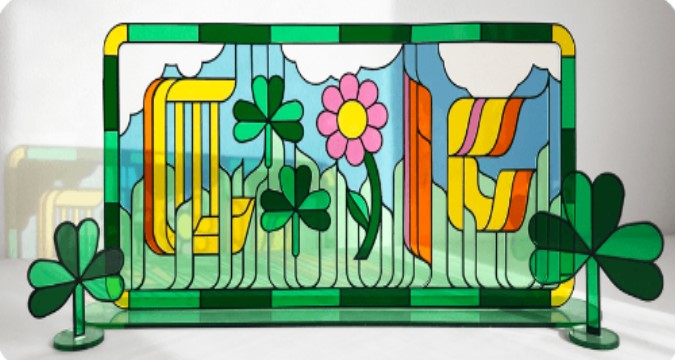 ---
Happy St. Patrick's Day!
On March 17, millions of people around the world will be celebrating St. Patrick's Day. The day is known for its parades, pub crawls, and of course, the wearing of the green. This year, Google is celebrating the greenest day of the year with a special doodle that honors Irish culture and traditions.
The St. Patrick's Day Google Doodle features a hand-crafted design that resembles a traditional stained glass window. The design includes Irish elements such as a harp and shamrocks. The shamrock, which is a symbol of Ireland, represents the Holy Trinity and was used by St. Patrick to explain the concept of the Trinity to the Irish people.
St. Patrick's Day is celebrated in honor of the patron saint of Ireland, St. Patrick. The day is also a celebration of Irish culture and heritage. It is a public holiday in Ireland, Northern Ireland, the Canadian province of Newfoundland and Labrador, and the British Overseas Territory of Montserrat.
The day is celebrated with parades and festivals, including ceilidhs in Ireland. In the United States, Irish Americans march in the famous New York City St. Patrick's Day Parade. The White House even dyes the North Lawn fountain entirely green! The day is also marked with the wearing of green attire or shamrocks, which are believed to bring good luck.
St. Patrick's Day has become a global celebration, with festivities in countries around the world. However, there has been criticism of the commercialization of the holiday and the perpetuation of negative stereotypes of the Irish people.
Despite the criticism, St. Patrick's Day remains a day to celebrate Irish culture and traditions. So, wherever you may be, make sure to search for shamrocks, look for leprechauns, and wear lots of green.
Also Read: St. David's Day: Google doodle honors St. David, the patron saint of Wales