Severe weather warning for Goa
PTI
|
Panaji
|
Updated: 10-06-2019 19:29 IST | Created: 10-06-2019 19:21 IST
---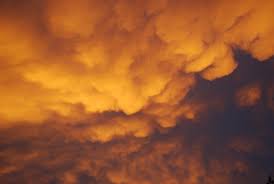 A severe weather rainfall warning has been issued for Goa for the next 24 hours with the possibility of gusty winds due to a cyclone which is running parallel to its coast. Krishnamurthy V Padgalwan, Director, IMD Goa, told reporters the department has issued a severe weather warning for the next 24 hours.
"The depression, which has been created over East Central and areas adjoining Lakshadweep, has moved to North and North East with a speed of 15 km per hour in the last six hours," he said. Padgalwan said the depression has been intensified and it is centred around the Arabian sea and Lakshadweep areas, approximately 760 km South-West of Mumbai.
The depression is likely to intensify further into a cyclonic storm in the next 24 hours and into a severe cyclonic storm subsequently in further 24 hours, he said. For Goa region, the squally wind with the speed of 50 -60 km per hour are likely to move over for the next 12 hours.
"South Goa is going to be affected first and then North Goa. The cyclone is parallel to the Goa coast," he said, adding that it is not going to strike the coastal state. "We have given warning for severe weather rainfall for the next 24 hours," he added.
---