Rely on Gadgil panel report for notifying protected zones in Western Ghats: Ramesh to govt
PTI
|
New Delhi
|
Updated: 05-08-2019 22:18 IST | Created: 05-08-2019 22:18 IST
---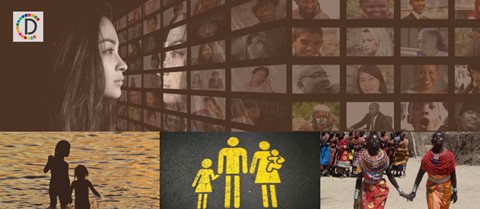 Congress leader Jairam Ramesh on Monday urged the Ministry of Environment to rely on the recommendations of the Madhav Gadgil Committee, formed in 2010, for notifying ecologically protected zones in the Western Ghats. During the Zero House in Rajya Sabha, he urged the ministry to reject the findings of later formed K Kasturirangan Committee which notified 37 per cent of Western Ghats as ecologically protected, instead of 64 per cent as recommended by the Gadgil Committee.
The Western Ghats Ecology Expert Panel, also known as Gadgil Commission headed by ecologist Madhav Gadgil, was an environmental research commission appointed by the environment ministry in 2010. The commission submitted its report to the government on August 31, 2011 in which it had recommended 64 per cent of the Western Ghats area be declared as an ecologically sensitive area. However, later in 2012, the ministry formed a working group on Western Ghats under Indian space scientist K Kasturirangan to examine the Gadgil Committee report.
"I wish to draw the government's attention to the urgent need to protect the ecologically invaluable but critically endangered Western Ghats. In August 2011, the Western Ghats Ecology Expert Panel chaired by India's pre-eminent ecological scientist Madhav Gadgil submitted its report recommending 64 per cent of the Western Ghats area be declared as an ecologically sensitive area. "Thereafter, another committee chaired by the eminent space scientist K Kasturirangan submitted its report reducing this area to 37 per cent. The Kasturirangan Committee not only drastically reduced the area under protection but equally importantly denied any role to democratically elected local bodies on environmental issues," Ramesh said.
The Congress leader uploaded a copy of his mention in Rajya Sabha on Twitter. He said the government has made the Kasturirangan Committee's recommendations the basis for its discussions with the state governments concerned - Gujarat, Maharashtra, Goa, Karnataka, Kerala and Tamil Nadu.
"This is not just ecologically disastrous but is a perversion of the Constitutional provisions for Panchayats and Nagar Palikas. "I urge the Ministry of Environment, to reject both the methodology and conclusions of the Kasturirangan Committee and use the earlier Gadgil Committee for notifying ecological protection zones in the Western Ghats. This is vital for livelihood and water security at the local level as well as for the country's ecological future. The unprecedented floods in Kerala and parts of Karnataka last year should convince us of the need to go back to the Gadgil Committee recommendations and implement them without further delay," he said.
---