Siege of Citic: Video of Hong Kong protesters 'trapped' with tear gas goes viral
Devdiscourse News Desk
|
Hong Kong
|
Updated: 18-06-2019 13:34 IST | Created: 18-06-2019 13:34 IST
---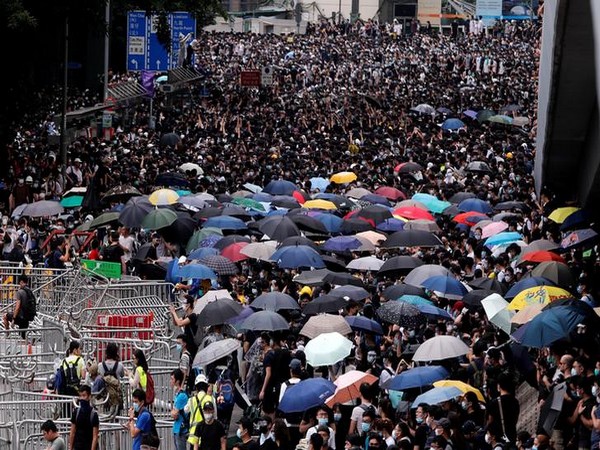 A video from widespread protests in Hong Kong against the controversial extradition bill is going viral on social media. The video in question is purportedly from June 12 and shows protesters "trapped" outside Citic tower in Hong Kong as security forces blocked both sides of the road. The doors of the tower were also reportedly locked.
The video shows that the security forces then fired tear gas on protesters which created a ruckus as protesters tried to break open the doors of Citic tower as both sides of the road were blocked by police.
The video has sparked massive debate as people questioned the intention of police after the incident.
Hong Kong has been hit by massive protests from the past few weeks against the controversial extradition bill. The bill was suspended by Hong Kong chief executive Carrie Lam but protesters are demanding complete withdrawal of the bill along with the resignation of Lam.
Police, who historically give far lower estimates for political protests, said 338,000 people turned out at the demonstration's "peak" Sunday.
---