Rebel BJP leader Shatrughan Sinha joins Congress
Veteran actor and BJP MP Shatrughan Sinha joins Congress in presence of Congress General Secretary KC Venugopal and Randeep Surjewala
Devdiscourse News Desk
|
New Delhi
|
Updated: 06-04-2019 12:35 IST | Created: 06-04-2019 12:23 IST
---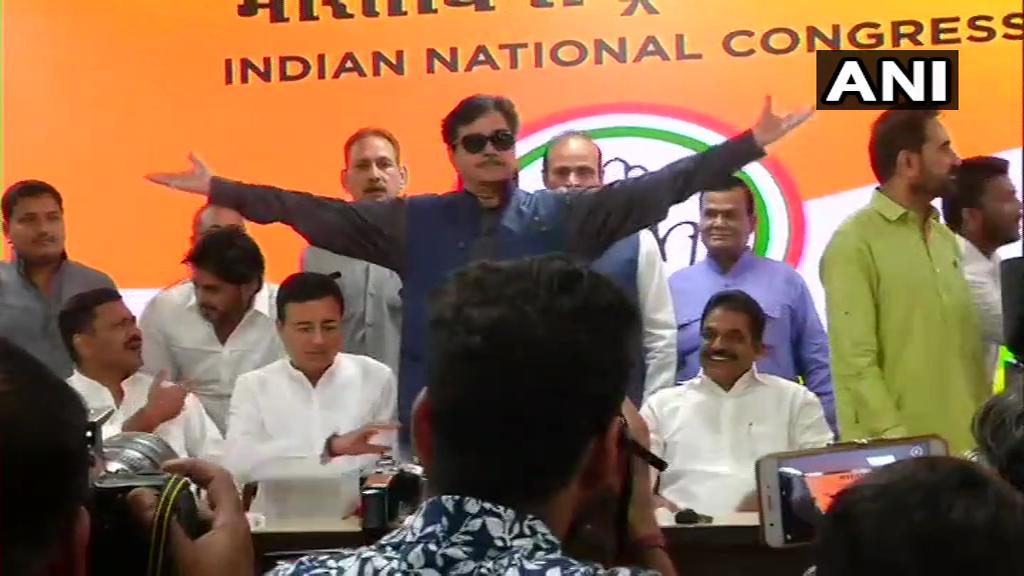 Rebel BJP leader Shatrughan Sinha joins Congress. Earlier Actor turn politician Shatrughan Sinha, who announced quitting the BJP, on Sunday said he decided to go with the Congress as it was a national party in the "true sense" and family friend Lalu Prasad also advised him to do so.
Today Shatrughan Sinha joins Congress in presence of Congress General Secretary KC Venugopal and Randeep Surjewala in New Delhi.
The actor-turned-politician, who has been criticising the Modi government for long, said it was "painful" for him to leave the BJP with which he has had such a long association, but was disturbed at the treatment meted out by the party to its stalwarts such as L K Advani, Murli Manohar Joshi, Arun Shourie and Yashwant Sinha.
The BJP has not fielded party veterans Advani and Joshi in the Lok Sabha polls.
Earlier in an exclusive interview to PTI, BJP leader said he had won from Patna Sahib in 2014 on his own, without any support from the BJP. Sinha also slammed the Prime Minister Narendra Modi and BJP president Amit Shah and termed them as a dictator.
"Congress president Rahul Gandhi has all the capabilities," Shatrughan Sinha further added.
---