World News Roundup: Johnson vows to stand up for UK diplomats; U.S. will not blacklist Iran's foreign minister
Reuters
|
Updated: 12-07-2019 05:30 IST | Created: 12-07-2019 05:25 IST
---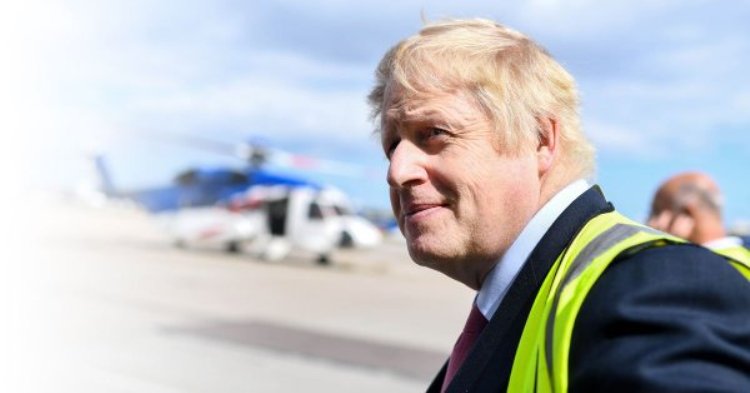 Following is a summary of current world news briefs.
Blast kills 11, wounds many in Syria's rebel-held Afrin
A car bomb killed 11 people and wounded many others on Thursday in the Syrian city of Afrin, which Turkey-backed rebels captured from Kurdish fighters last year, medical sources and a monitor said. The blast struck an entrance to the city, killing civilians including children, the UK-based Syrian Observatory for Human Rights war monitoring group said.
Families and Ethiopian farmers feel in the dark over Boeing's aid offer
A week after Boeing Co offered $100 million to help families and communities affected by the deadly crashes of its 737 MAX planes in Ethiopia and Indonesia, affected farmers in Ethiopia, victims' relatives and the Kenyan and Ethiopian governments say they have not heard anything about the funds. The planemaker said it would give the money to local governments and non-profit organizations, adding the funds were not connected with a slew of lawsuits from victims' families.
Merkel's shaking episodes fuel debate about German power handover
German Chancellor Angela Merkel's bouts of shaking at public events are firing up a debate among some of her Christian Democrats about whether she should pass power to her protege sooner than a planned handover in 2021, senior party sources say. Merkel, 64, suffered her third shaking episode in as many weeks on Wednesday at a ceremony to receive Finland's prime minister. Breaking with protocol, the chancellor opted to sit rather than stand at a similar welcome for Denmark's premier in Berlin on Thursday.
Taiwan president in U.S. after warning of threat from 'overseas forces'
Taiwanese President Tsai Ing-wen arrived in the United States on Thursday on a trip that has angered Beijing, warning that democracy must be defended and that the island faced threats from "overseas forces," in a veiled reference to China. China, which claims self-ruled and democratic Taiwan as its own and views it as a wayward province, had called on the United States not to allow Tsai to transit there on her overseas tour.
Spain claims palace in ongoing fight with Franco's descendents
Spain's socialist government has claimed ownership of Francisco Franco's summer palace in Galicia in its latest clash with the former dictator's descendents, who have challenged a plan to exhume his remains from a state mausoleum outside Madrid. The decision to move Franco from his tomb in the "Valley of the Fallen" , which is carved into a mountainside to the north of the capital and seen by many Spaniards as a monument to fascism, was suspended by Spain's Supreme Court in June pending appeals by his family.
Britain says Iran attempted to block its oil tanker
Three Iranian vessels tried to block the passage of a British ship through the Strait of Hormuz but withdrew after warnings from a British warship, the British government said on Thursday. Britain urged the Iranian authorities to "de-escalate the situation in the region".
Brazil's Bolsonaro offers his son U.S. ambassador post
Brazilian President Jair Bolsonaro said on Thursday he had invited his son Eduardo to become ambassador to the United States, underscoring his family's influential role in the country's diplomacy and domestic politics. Bolsonaro said the appointment hinges on an acceptance by Eduardo, currently a federal congressman.
Sudan's military rulers say coup attempt thwarted
Sudan's military rulers said on Thursday that several officers had attempted a coup in an effort to undermine an agreement between the military and the opposition to share power for three years ahead of elections. The thwarted coup involved a number of retired officers, as well as officers still in service, Jamal Omar Ibrahim, the head of the Transitional Military Council's security committee, said on Sudanese TV.
Exclusive: U.S. will not blacklist Iran's foreign minister, for now
The United States has decided not to impose sanctions on Iranian Foreign Minister Mohammad Javad Zarif for now, two sources familiar with the matter said on Thursday, in a sign Washington may be holding a door open for diplomacy. Treasury Secretary Steven Mnuchin on June 24 had said Zarif would be blacklisted that week, an unusual public stance because the United States typically does not preview such decisions to keep its targets from moving assets out of U.S. jurisdiction.
Johnson vows to stand up for UK diplomats after Washington envoy's resignation
Boris Johnson vowed to stand up for Britain's diplomats around the world and take a robust approach towards U.S. President Donald Trump if he succeeds in becoming the next prime minister. Johnson, the favourite to be named as Theresa May's successor on July 23, has been criticised for failing to support Britain's ambassador to Washington, Kim Darroch, before he resigned this week.
Also Read: Imogen Kogge to play German Chancellor Angela Merkel in refugee drama
(This story has not been edited by Devdiscourse staff and is auto-generated from a syndicated feed.)
Download The Devdiscourse News App for Latest News.
---