World News Roundup: Indonesia village banks on waste recycling; China warns it could quell Hong Kong protesters
Reuters
|
Updated: 16-08-2019 05:26 IST | Created: 16-08-2019 05:24 IST
---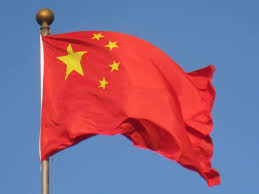 Following is a summary of current world news briefs.
Under pressure from Trump, Israel bars visit by U.S. Democratic lawmakers Ilhan Omar and Rashida Tlaib
Prime Minister Benjamin Netanyahu on Thursday barred U.S. Democratic congresswomen Rashida Tlaib and Ilhan Omar from making a planned trip to Israel, shortly after U.S. President Donald Trump called on his ally not to let them in. Tlaib and Omar, the first two Muslim women elected to Congress, are members of their party's progressive wing and sharp critics both of Trump and of Israel's policy toward the Palestinians.
India's Modi trumpets Kashmir move, but local support is scarce
Indian Prime Minister Narendra Modi trumpeted his abolition of Kashmir's special status in an Independence Day speech on Thursday, but there was little sign that he had won over people in the region's biggest city - and a deadly border clash with Pakistan added to tensions. Modi said the constitutional status of Jammu and Kashmir had encouraged corruption and nepotism, while creating injustice for women, children and minority communities.
Gibraltar decides to free seized Iranian tanker; U.S. seeks to hold it
Britain's Mediterranean territory Gibraltar decided on Thursday to free a seized Iranian oil tanker, but did not immediately indicate when or if the ship would set sail after the United States launched a new, last-minute legal bid to hold it. The Grace 1 was seized by British Royal Marine commandos in darkness off the coast of the territory at the western mouth of the Mediterranean on July 4 on suspicion of violating European Union sanctions by taking oil to Syria, a close ally of Iran.
North Korea fires two projectiles into sea off eastern coast: South Korean military
North Korea fired two unidentified projectiles into the sea off its eastern coast on Friday morning, South Korea's Joint Chiefs of Staff said in a statement.
Cash for trash: Indonesia village banks on waste recycling
Indonesia's crackdown on imported foreign waste has upset the village of Bangun, where residents say they earn more money sorting through piles of garbage than growing rice in once-lush paddy fields. Overwhelmed by a spike in waste imports after China closed its doors to foreign garbage, Indonesia has tightened import rules and customs inspections, sending hundreds of tonnes of foreign waste back to their origin countries.
Exclusive: Myanmar, Bangladesh agree to start Rohingya repatriation next week
Myanmar and Bangladesh will start a fresh attempt next week to repatriate thousands of Rohingya Muslims who fled violence in Myanmar's Rakhine state, officials said on Thursday, nearly a year after a major attempt failed. More than 730,000 Rohingya fled Rakhine for neighbouring Bangladesh after a military-led crackdown in August 2017 the United Nations has said was perpetrated with "genocidal intent", but many refugees refuse to go back, fearing more violence.
North Korea rejects South Korea Moon's dialogue pledge, says it will never have talks
North Korea said on Friday it will never sit down with South Korea for talks again, rejecting a vow by the South's President Moon Jae-in to pursue dialogue with Pyongyang made the previous day as he pledged to bring in unification by 2045. The North has protested joint military drills conducted by South Korea and the United States, which kicked off last week, calling them a "rehearsal for war" and has fired several short-range missiles in recent weeks.
'Until her bones are broken': Myanmar activists fight to outlaw domestic violence
Cradling her one-year-old daughter in a house in southern Myanmar, 22-year-old Nu Nu Aye recalled the reasons her husband gave for beating her. She hadn't looked after his rooster. She wouldn't have sex with him. In a meeting brokered by a village elder, he said he would beat her when "necessary". "His abuse got worse after that," she said. Finally, he tried to strangle her while she was sleeping.
Ethics breach plunges Canada's Trudeau back into image crisis ahead of vote
Canadian Liberal Prime Minister Justin Trudeau's already tough re-election bid got tougher this week when the country's ethics watchdog delivered a scathing rebuke less than 10 weeks before the October vote. Independent ethics commissioner Mario Dion on Wednesday said Trudeau improperly pressured his former attorney general to spare engineering firm SNC-Lavalin Group from a corruption trial.
China warns it could quell Hong Kong protesters; Trump urges Xi to meet them
Hong Kong braced for more mass protests over the weekend, even as China warned it could use its power to quell demonstrations and U.S. President Donald Trump urged his Chinese counterpart, Xi Jinping, to meet with the protesters to defuse weeks of tensions. Hundreds of China's People's Armed Police (PAP) on Thursday conducted exercises at a sports stadium in Shenzhen that borders Hong Kong a day after the U.S. State Department said it was "deeply concerned" about the movements, which have prompted worries that the troops could be used to break up protests.
Also Read: PM Narendra Modi address nation on 73rd Independence Day: SPEECH HIGHLIGHTS
---