Scientists detect strange and unexpected phenomenon in Sun
The team tracked the number of solar gamma rays emitted every second, as well as their energies and where they came from.
---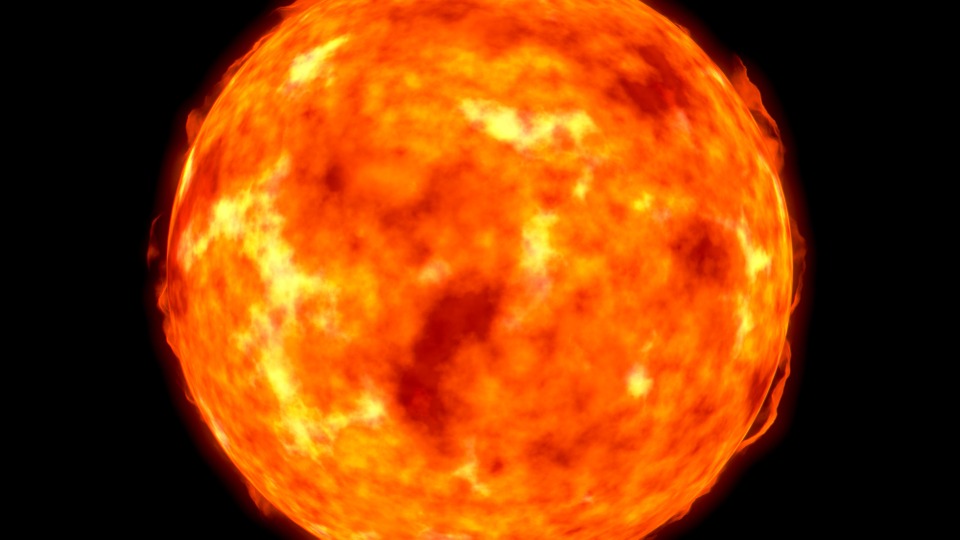 ---
New research by US scientists has detected that the Sun is emitting a higher than expected amount of high-energy light consisting of gamma rays. But the most unusual thing is that the rays with the highest energy appear when the star is at its least active point, according to the study, which is published in the journal Physical Review Letters.
The work is the first investigation that has examined gamma rays over most of the solar cycle, a period of about 11 years during which the activity of the star increases and decreases.
The group of scientists, led by astrophysicist Tim Linden, analyzed data that NASA's Fermi Gamma-ray space telescope collected between August 2008 and November 2017. The observations included a period of low solar activity in 2008 and 2009, a period of greatest activity in 2013 and a reduction in activity to the minimum before the start of a new cycle in 2018.
The team tracked the number of solar gamma rays emitted every second, as well as their energies and where they came from.
The team reported that during the years analyzed, the number of gamma rays emitted was so high (more than 50,000 million electron volts, or GeV) that all predictions were exceeded. However, interestingly, rays with energies above 100 GeV appeared only during the minimum solar activity.
Even rarer is that the Sun seems to emit gamma rays from different parts of its surface at different times of the cycle. During the solar minimum, gamma rays came mainly from an area near the equator, while during solar maximum, when the level of the star's activity was high, the rays were grouped near the poles.
All this is much rarer than predicted, said the astrophysicist John Beacom of Ohio State University in Columbus.
The scientist stressed that this unusual activity could mean that the Sun's magnetic fields are much more powerful, much more variable and have a much stranger shape than we expected.
In addition, the expert stressed that high-energy gamma rays can offer new possibilities for the study of magnetic fields in the upper layer of the solar surface, called the photosphere.
Fields cannot be seen with a telescope, says Beacom. "But cosmic rays that travel there and the gamma rays they send are messengers of the terrible conditions that exist in the photosphere, said the scientist.