Skiathos activists step up campaign to prevent stealing of stones
---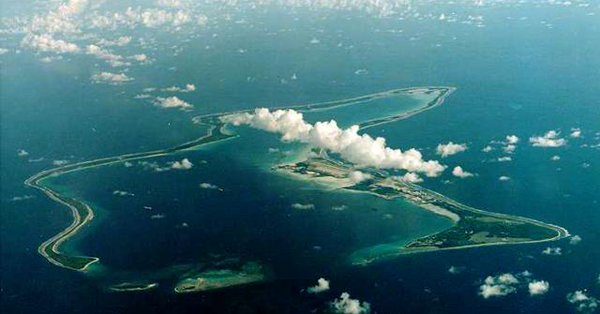 ---
Activists on the Greek island of Skiathos have stepped up a campaign to prevent tourists stealing their marble stones, advising visitors to take a picture instead of a pebble as a holiday memento.
The white, round pebbles were formed from the rocks surrounding Lalaria Beach on the island, which lies east of the Greek mainland.
Scenes from the 2008 Hollywood film "Mamma Mia!" were shot on Skiathos, starring Meryl Streep and Colin Firth.
Lalaria Beach lies on the island's north coast and is accessible by boat. Activists say that it has been damaged irreversibly over the past decade and must be protected.
"We have seen that most of these pebbles were taken away and that's because of the thousands of tourists ... use to take the pebbles as souvenirs," said Thodoris Tzoumas of the local cultural association "Skiathos" which started the campaign.
"We decided to take measures together with the board police of Skiathos."
Fines for those found pocketing rocks range from 400 to 1,000 euros depending on the number of pebbles removed, Tzoumas said, adding that inspections are also taking place at the island's port.
Signs, reading "take a picture, not a pebble -save Lalaria Beach" has been placed in tourists boats carrying out daily excursions, while a sign hung on a rock at the beach states that removing stones is illegal.
The association recently installed a box at the airport's security control area for those who may have regrets for their action. The response was immediate, Tzoumas said.
Stones, ranging from small pebbles to bigger stones which would take a chunk out of a tourist's baggage allowance, were promptly put in the transparent plastic box.
"Very soon (the box) was full of pebbles," Tzoumas said.