Soyuz leak: Russian space agency to send replacement spacecraft to bring back crew
---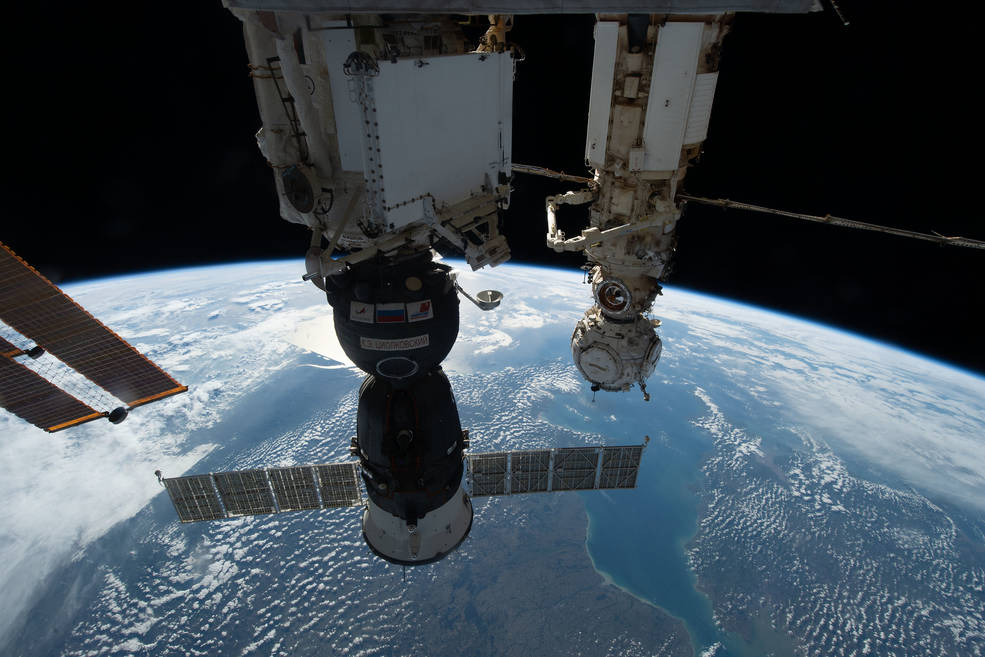 ---
NASA and Roscosmos have concluded an investigation into a coolant leak on the Soyuz MS-22 spacecraft docked to the International Space Station (ISS). Since the spacecraft is not viable for a normal crew return, the Russian space agency will send a replacement spacecraft, Soyuz MS-23, on Monday, February 20 to bring the crew back to Earth.
NASA astronaut Frank Rubio and Russian cosmonauts Sergey Prokopyev and Dmitri Petelin will return to Earth in the new Soyuz spacecraft after spending several additional months on the station, NASA said in a statement on Wednesday.
For the unversed, on December 14, 2022, ground teams noticed significant leaking of external coolant from the aft portion of Soyuz MS-22 docked to the Rassvet module on the space station. When the leak was detected, Roscosmos cosmonauts were preparing to conduct a spacewalk. The excursion was deferred, hence no crew member was exposed to the leaking coolant.
The Soyuz MS-22 spacecraft carried cosmonauts Prokopyev, Petelin, and astronaut Rubio into space after launching from the Baikonur Cosmodrome in Kazakhstan on September 21, 2022.
NASA and SpaceX are ready to launch the Crew-6 mission shortly after Soyuz MS-23, taking into account the alterations mentioned above. NASA is still aiming for a direct transition between the Crew-5 and Crew-6 missions.
LIVE: NASA and Roscosmos share results from the investigation of the Soyuz MS-22 external coolant leak, and provide an update on @Space_Station operations. https://t.co/eNtppPrRxU

— NASA (@NASA) January 11, 2023