Volunteer crew to begin yearlong mission in NASA's simulated Mars habitat this summer
---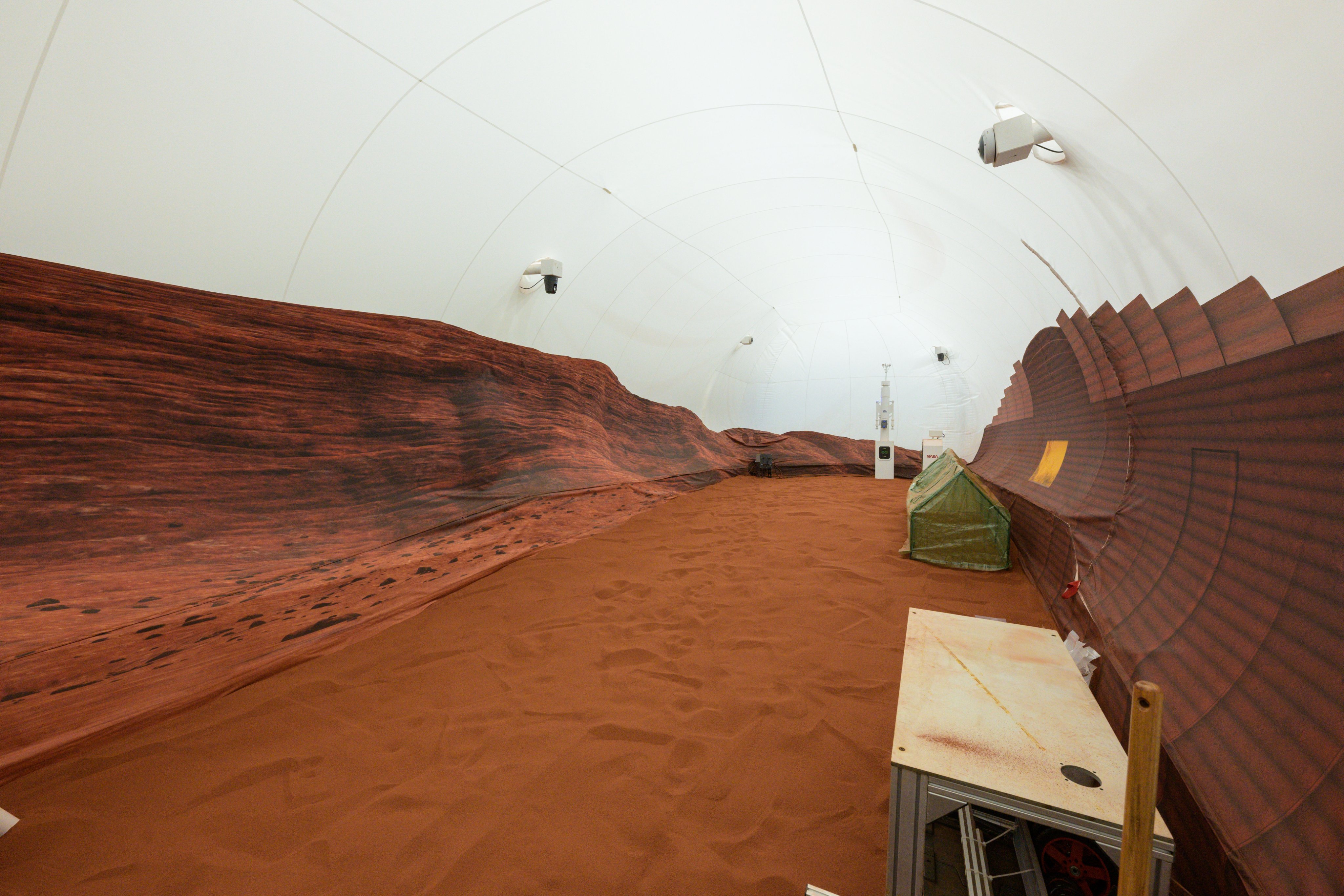 ---
This summer, four crew volunteers, who are not astronauts, will begin a yearlong Mars mission in NASA's simulated ground-based habitat at the agency's Johnson Space Center in Houston.
The 3D-printed habitat Mars habitat will simulate a realistic Mars habitat to support long-duration, exploration-class space missions. The habitat includes a 1,200-square-foot sandbox with red sand to simulate the Martian landscape, private crew quarters, a kitchen and other portions which will be used by the crew to conduct Marswalks, robotic operations, crop growth, meal preparation, exercise and other activities.
NASA says that the habitat will be as Mars-realistic as feasible. The crew will have to face environmental stressors such as resource limitations, isolation, equipment failure, and significant workloads.
"We're really looking at how the crew performance and health changes based on realistic Mars restrictions and the lifestyle of the crew members. So, the lifestyle is what we're trying to simulate by setting up a realistic environment and workload for the CHAPEA crew," Raina MacLeod, CHAPEA deputy project manager at Johnson, said in a statement.
The analog crew will arrive at Johnson later this spring to begin training for the simulated mission, which is scheduled to begin in June 2023.
This mission is the first of three planned in NASA's CHAPEA habitat, or Crew Health and Performance Exploration Analog. The other two missions are planned for 2025 and 2026.
The goal of these analog missions is to prepare humans for the challenges of exploring the Martian surface. By using the knowledge gained from the simulated habitats, NASA hopes to develop better strategies for future human missions to the Red Planet.
The first crew to live and work in a ground-based, simulated Mars habitat for a year are set to begin their journey this summer! During their mission, the crew will conduct simulated spacewalks or "Marswalks" – some using VR – and robotics operations. pic.twitter.com/3rqrG4Tc39

— NASA's Johnson Space Center (@NASA_Johnson) March 17, 2023
NASA has also invited media are to visit its simulated Mars habitat on Tuesday, April 11.