NASA astronaut returns home after logging 371 days in space
---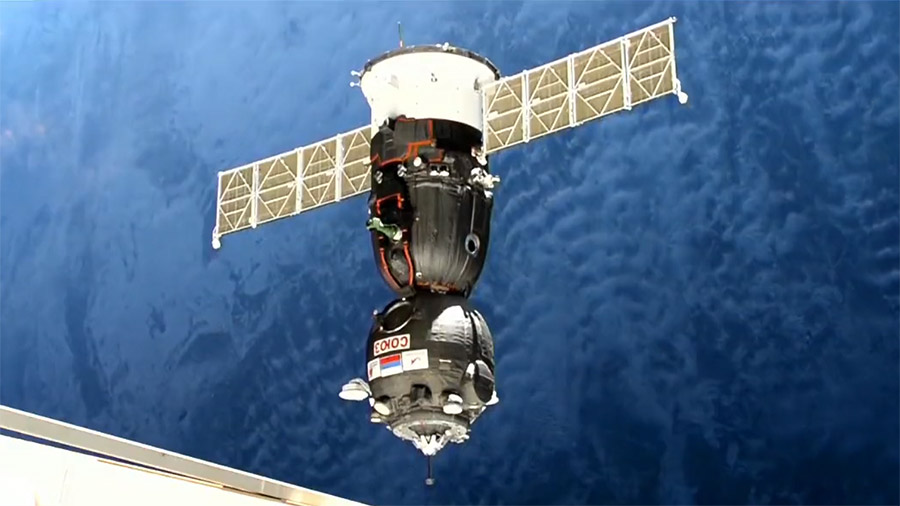 ---
NASA astronaut Frank Rubio safely landed on Earth on Wednesday, September 27, 2023, after logging 371 days in space - the longest single spaceflight by a U.S. astronaut in history.
Rubio, along with his crewmates Roscosmos cosmonauts Sergey Prokopyev and Dmitri Petelin, returned home aboard a Soyuz MS-23 spacecraft, making a safe, parachute-assisted landing in a remote area near the town of Zhezkazgan, Kazakhstan.
During his record-breaking stay aboard the microgravity laboratory, Rubio completed approximately 5,936 orbits and a journey of more than 157 million miles, roughly the equivalent of 328 trips to the Moon and back. He spent many hours on scientific activities aboard the microgravity laboratory, conducting a variety of tasks ranging from plant research to physical sciences studies.
"Frank's record-breaking time in space is not just a milestone; it's a major contribution to our understanding of long-duration space missions. Our astronauts make extraordinary sacrifices away from their homes and loved ones to further discovery. NASA is immensely grateful for Frank's dedicated service to our nation and the invaluable scientific contributions he made on the International Space Station," said NASA Administrator Bill Nelson.
Welcome home, Frank! The single longest spaceflight for any of our @NASA_Astronauts comes to a close. Frank Rubio is back on Earth after 371 days. His extended mission to the @Space_Station will help us shape the future of deep space exploration. pic.twitter.com/nR88RA6vqC

— NASA (@NASA) September 27, 2023
With the departure of Soyuz MS-23, Expedition 70 now is officially underway on the space station with NASA astronauts Loral O'Hara and Jasmin Moghbeli, ESA (European Space Agency) astronaut and new station commander Andreas Mogensen, JAXA (Japan Aerospace Exploration Agency) astronaut Satoshi Furukawa and Roscosmos cosmonauts Oleg Kononenko, Nikolai Chub, and Konstantin Borisov.
Mogensen, Moghbeli, Furukawa, and Borisov are scheduled to return to Earth in February 2024, O'Hara in March 2024 and Kononenko and Chub in September 2024.