Australian Open 2023: Coco Gauff, a teen in a tennis hurry
That would be a rematch of their French Open final last June, which Swiatek won.Gauff is not the only youthful player making strides at the highest levels of her sport. The biggest goal every year, Gauff said with another laugh, is to win a Grand Slam. AP SSC SSC
---
PTI
|
Melbourne
|
Updated: 14-01-2023 11:12 IST | Created: 14-01-2023 10:38 IST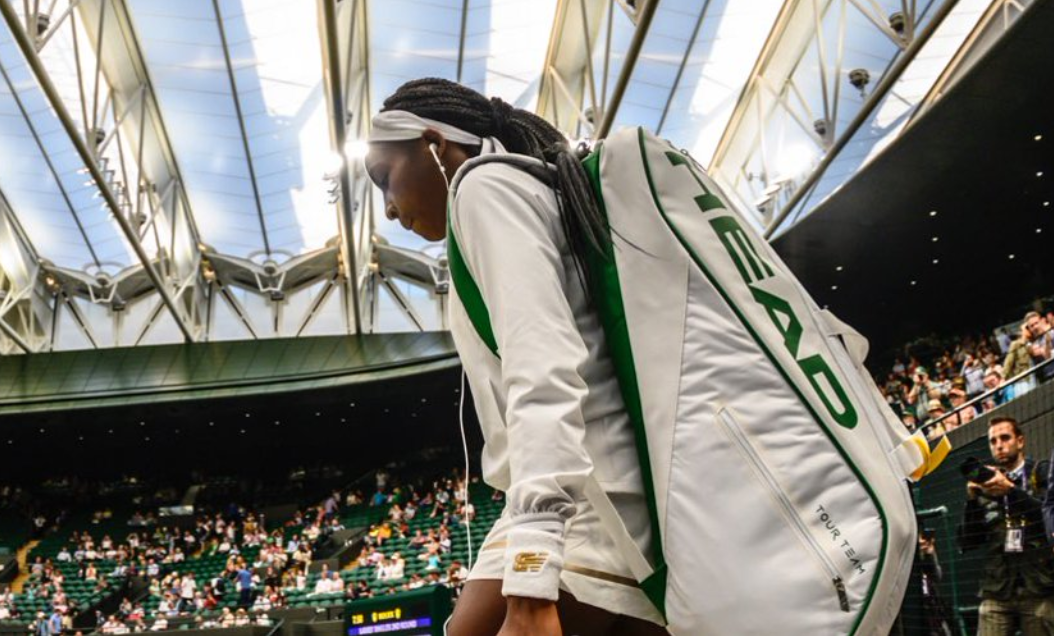 ---
Coco Gauff acknowledges she tends to be in a bit of a hurry as she moves through life. The 18-year-old Floridian doesn't stick around in a city after a tennis tournament ends: ''Even if it's a nice place,'' she said with a chuckle, ''I like to leave.'' When dinner's finished, she's not one to linger in a restaurant: ''I don't like to sit and talk after I'm done eating,'' she said, eliciting more of her own laughter. ''I like to go.'' Yes, generally, Gauff is ready to move on. Her philosophy, in a nutshell: Why wait? ''I'm pretty impatient, to be honest. I wouldn't say I'm impatient with people and things, but when it comes to getting things done, I'd rather do it sooner than later,'' Gauff said during an interview with The Associated Press. ''I guess that relates to my career; I never realised it until this conversation. But you do want success to happen now.'' When the Australian Open begins the 2023 Grand Slam season Monday morning (Sunday night EST), Gauff will be scheduled to start the action in Rod Laver Arena against Katerina Siniakova. Win that, and Gauff next could face Emma Raducanu, who won the 2021 US Open as a teenager. Keep going all the way to the semifinals, and the No. 7-seeded Gauff might just end up facing No. 1 Iga Swiatek, who won the 2020 French Open as a teenager and has since tacked on two more major titles. That would be a rematch of their French Open final last June, which Swiatek won.
Gauff is not the only youthful player making strides at the highest levels of her sport. She is, however, someone who grew up under — and needed to grow accustomed to — an intense spotlight, having made her Grand Slam debut in 2019 by becoming the youngest qualifier in Wimbledon history, then drawing even more attention by beating Venus Williams en route to making it to the fourth round at the All England Club.
''I've definitely grown a lot since then. I was 15 and very new. I had a lot of confidence. Still have a lot of confidence. But I feel like I'm more grounded,'' Gauff said. ''Everything happened so fast, so my head got — I wouldn't say big,' because I was always humble and stuff — but I think, in hindsight, it is all happening fast.'' Her greatest growth from then to now, according to her father, Corey: "Her mental maturity.'' Swiatek's take on Gauff? ''I feel, off court, that she's really humble. I'm happy about that, because I know that from a young age, kind of all eyes were on her,'' Swiatek said. ''I'm happy she's coping with that well.'' Gauff certainly has been, both by improving as a player and by finding her voice and speaking up on issues, whether it is gun violence in the US or the Supreme Court's decision overturning Roe v. Wade or whatever else matters to her.
''She's wise beyond her years. Obviously, her parents should take a lot of pride in this young lady that they've raised, for sure, and deserve a lot of credit for providing that foundation for her. But Coco is, of course, Coco and she's herself,'' WTA CEO and Chairman Steve Simon said. ''What I'm excited about is the process that she went through to get there means to me that she's got a good chance to maintain that level on a long-term basis, versus those that just all of a sudden hit gold.'' On the court, Gauff knows there is work to be done — her forehand is still a shot that opponents tend to test — to keep achieving and to keep taking strides in the right direction. ''As much as I would like to think this might be the best I'll be, I don't believe it, 'cause I feel like most of the tennis players, at least on tour now, are peaking in their career around (age) 22 to 26. ... I've noticed from 15, when I started, to now, I realize, physically, I'm at a much different level than I was at 15. I think I'm just continuing to get stronger,'' Gauff said at her pre-tournament news conference on Saturday. ''There's a joke that my mom has. She is like, You don't have that grown woman strength yet. You'll know when you get it.' I can't put a percent on it, but I know the best is yet to come for me.'' As it is, she already has cracked the top 10 in the rankings in singles and got all the way to No. 1 in doubles, qualifying in both events at the 2022 season-ending WTA Finals. She made it to her first Grand Slam final in Paris. She won her third career singles trophy last week in Auckland, New Zealand. And now? ''The biggest goal every year,'' Gauff said with another laugh, ''is to win a Grand Slam.''
(This story has not been edited by Devdiscourse staff and is auto-generated from a syndicated feed.)