SpaceX launches 22 second-generation Starlink satellites into orbit
---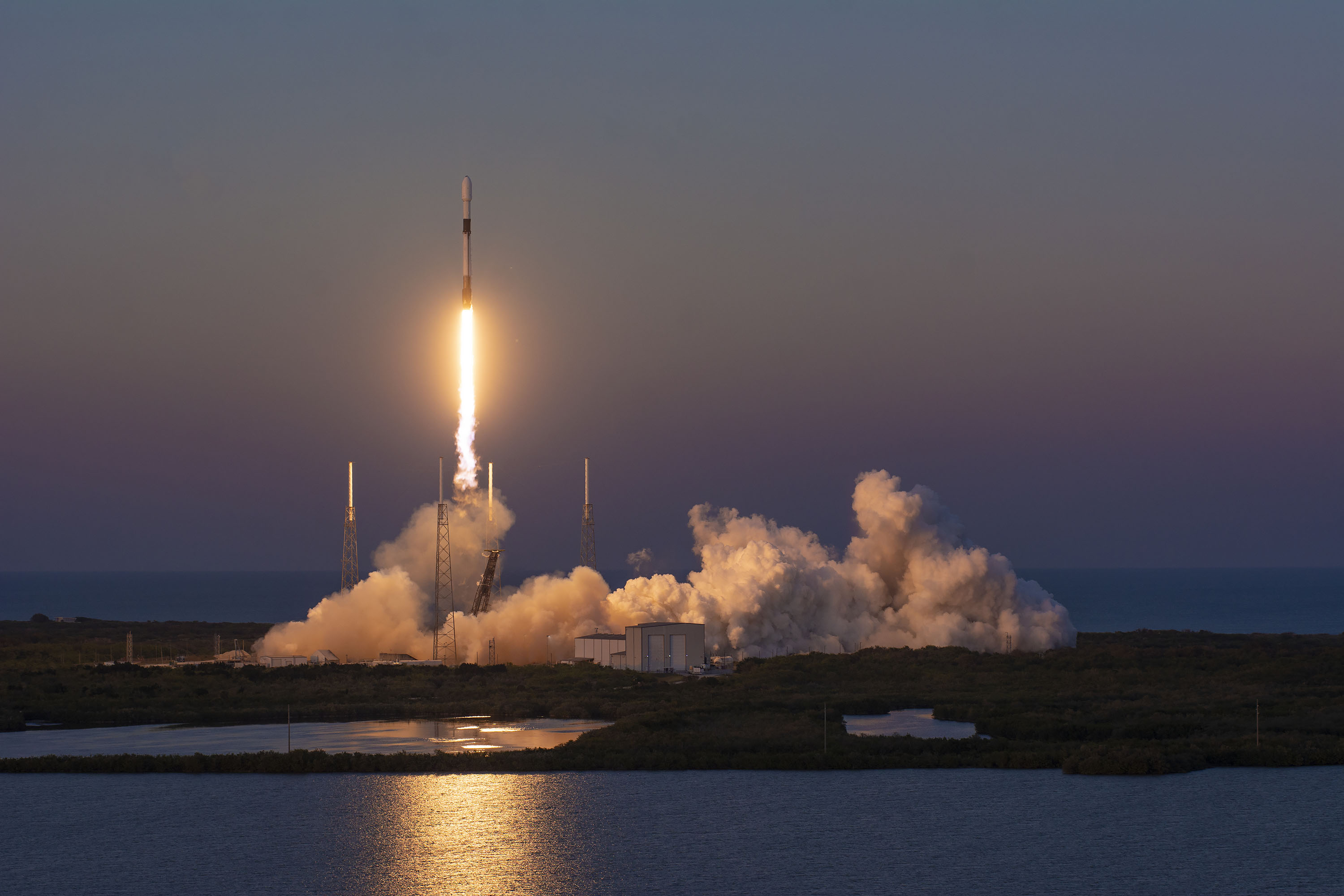 ---
SpaceX's Falcon 9 rocket successfully launched 22 second-generation Starlink satellites, also known as 'V2 Mini', to low-Earth orbit on Sunday, June 4 at 8:20 a.m. ET. The launch took place from Space Launch Complex 40 (SLC-40) at Cape Canaveral Space Force Station.
This launch marked the third successful launch and landing for the Falcon 9 first stage booster. The booster had previously been utilized for the Crew-6 and SES O3b mPOWER missions, demonstrating the reliability and reusability of the powerful rocket technology. Following stage separation, the first stage landed on the Just Read the Instructions droneship in the Atlantic Ocean.
The second-generation Starlink satellites bring about significant technological advancements compared to their predecessors. According to the company, one of the most notable upgrades is the incorporation of more powerful phased array antennas and the utilization of E-band for backhaul, which result in a substantial increase in capacity, allowing each satellite to provide approximately four times more connectivity than the earlier generations.
The improved capabilities of the V2 Minis will greatly benefit users by enabling more simultaneous internet access, faster speeds, and enhanced reliability. This advancement is particularly significant for individuals living in rural or remote areas, where traditional internet infrastructure may be lacking.
By utilizing the extensive Starlink satellite network, SpaceX aims to create a global internet coverage constellation. The ultimate goal is to establish a low-latency, high-speed internet network that can cater to users worldwide, irrespective of their geographic location. With each new launch, SpaceX continues to expand the Starlink constellation and improve internet connectivity for millions of people globally.
Falcon 9 launches 22 @Starlink satellites to orbit from Florida pic.twitter.com/bD5gvBkmug

— SpaceX (@SpaceX) June 4, 2023