How can emerging technologies boost climate action and adaptation?
Though technology is not a panacea to deal with global climate change, it can surely catalyze the efforts to boost climate action and adaptation.
Renu Mehta
|
Updated: 12-07-2019 09:51 IST | Created: 11-07-2019 18:31 IST
---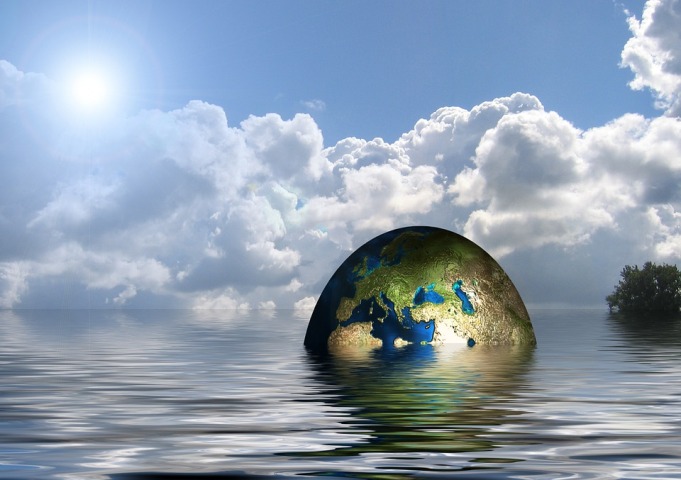 Countries all over the world are grappling with the drastic effects of climate change like droughts, heat spells, floods, and tropical cyclones, food insecurity, water crisis, etc. Combating this global issue is an absolute necessity of the hour to save the planet. In fact, addressing climate change is one of the 17 Sustainable Development Goals (SDGs) set by the United Nations in its 2030 Agenda. Goal 13 calls on countries to join forces to take urgent action to combat climate change and its impacts.
Emerging technologies such as blockchain, big data, IoT, cloud, Artificial Intelligence, have immense potential to provide solutions to address critical environmental issues like wildfires, floods, heat spells, hurricanes, to name a few. From monitoring sea-level rise to gathering important scientific data, information and communication technology (ICT) can help find ways to mitigate the effects of climate change.
To understand this more deeply, let's take the example of food insecurity. Among the most significant impacts of climate change is the alarming state of global food insecurity. With the rapidly increasing temperature, glaciers, and polar ice are melting faster than ever, thus increasing the risk of floods, droughts, and other natural calamities. These climate-related disasters impact agricultural production (in terms of both quality and quantity as well), therefore affecting food security.
According to the United Nations 2019 report, nearly 10.1 million people are suffering from severe food shortages in the Democratic People's Republic of Korea (DPRK) following the worst harvest in 10 years, due to dry spells, heatwaves, and flooding. Droughts, floods, typhoons, and heat waves continue to affect the country every year, causing soil leeching, erosion, landslides and damage to crops and infrastructure.
Coming to the rescue, technology has a vast untapped potential to revolutionize and improve the efficiency of agricultural productivity around the world. For instance, Kenyan farmers can now take better care of their crops through an Early Warning System (EWS) that alerts communities of potential floods or other risks, all thanks to UNEP's Climwarn project. An EWS is an adaptive measure for climate change, using integrated communication systems to help communities prepare for hazardous climate-related events.
UNEP's Climwarn project, a partnership with entities in Burkina Faso, Ghana, and Kenya, has replaced rudimentary meteorological methods with a more sophisticated system using modern technology that alerts communities of potential floods and other risks. which is then communicated to rural regions through SMS and email, aiding them in better preservation of their crops and livelihoods.
Another great advancement is the Drone technology or the unmanned aerial vehicles (UAVs), that farmers are deploying to gauge post-disaster damage. Moreover, a number of apps using cutting-edge technologies involving machine learning and artificial intelligence have been developed for improving agricultural productivity.
Data as the new oil
Climate-related issues like famine and food insecurity, need reliable disaggregated geospatial information to track progress and provide real-time monitoring solutions to serve those in need. Hence it is critical to implement and integrate geospatial information into the national framework and global development agenda.
Today, digital geospatial information has revolutionized the way we see the world and our place in it. With the advent of big data technologies, the challenge of having up to date and accurate geospatial data has been reduced to a great extent. Geospatial information holds an unprecedented opportunity to change the environmental landscape across the globe and all it needs is the cooperation and collaboration of the international communities.
Similarly, integrating technologies such as blockchain and AI can add real value to the energy markets. Aidan O'Sullivan, head of University College London's energy and AI research, says using AI to create "forecasts for electricity demand, generation and weather can lessen the need for these backup mechanisms", by predicting and managing fluctuations in production.
According to the Global e-Sustainability Initiative (GeSI), ICT has the potential to slash global greenhouse gas (GHG) emissions by 20 percent by 2030 by helping companies and consumers to more intelligently use and save energy. "The emissions avoided through the use of ICT are already nearly ten times greater than the emissions generated by deploying it," says Luis Neves, GeSI Chairman.
Video Credit: YouTube / GeSIConnect
"New technologies are driving innovative solutions that are transforming the way goods and services are being produced and delivered. Already, robotics and automation and predictive analytics are supporting businesses and industries in optimizing resource efficiency, cutting down emissions in the manufacturing process, or replacing energy-intensive parts in products," says Malcolm Johnson, ITU Deputy Secretary-General
Conclusion
Technological leap is the need of the hour to trigger the transition to the green economy and address climate change and other environmental issues. Green economy is seen to be at the core of the efforts to contribute and progress towards the economic, environmental and social considerations of the sustainable development agenda. Climate-smart technologies can accelerate green economic growth at a pace never seen before in history. Thus, integration of ICT with strategies of the green economy will create more for sustainable development while reducing environmental risks and ecological scarcities.
Though technology is not a panacea to deal with global climate change, it can surely catalyze the efforts to boost climate action and adaptation.
(Disclaimer: The opinions expressed are the personal views of the author. The facts and opinions appearing in the article do not reflect the views of Devdiscourse and Devdiscourse does not claim any responsibility for the same.)
---
FIRST PUBLISHED IN:

Devdiscourse News Desk