World this Week on Energy: Energy News Roundup, 5th to 9th August 2019
Greece, Israel, Cyprus, and the United States agreed to enhance cooperation in energy, cyber and infrastructure security, Greek Energy Minister Kostis Hatzidakis said on Wednesday after ministers of the four countries met in Athens.
Devdiscourse News Desk
|
New Delhi
|
Updated: 12-08-2019 21:19 IST | Created: 12-08-2019 21:19 IST
---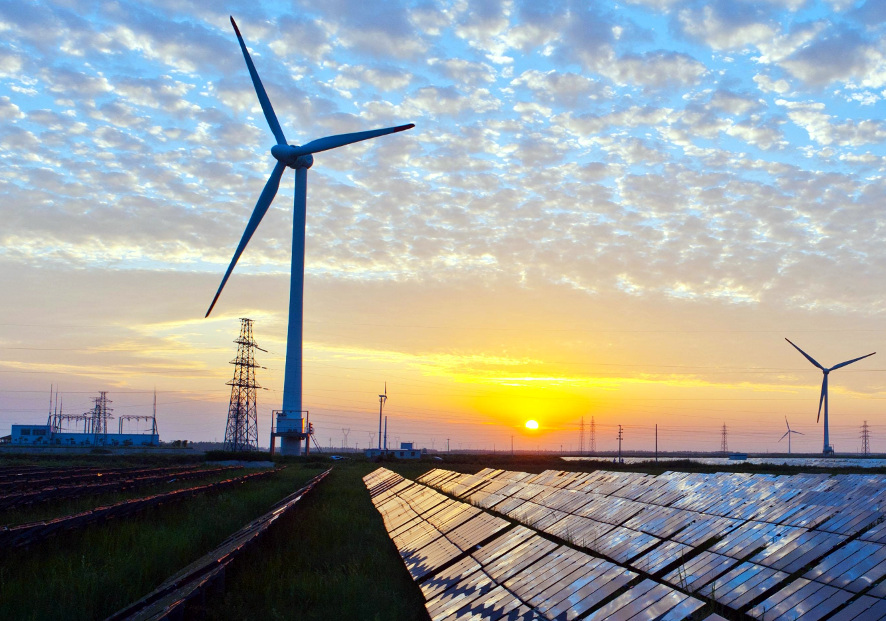 3rd Renewable Energy Investors' Meet and Expo to be held in India from 3 October
New Delhi/ August 8/Devdiscourse News Desk
Ministry of New & Renewable Energy organized Curtain Raiser ceremony for the 3rd Edition of Renewable Energy Investors' Meet and Expo (RE-INVEST 2019) which will be held from 30th October to 2nd November 2019 in India, coinciding with the Second Assembly of International Solar Alliance (ISA).
The objective of the event is to attract the right investments in renewable energy(RE) and present India's RE story to the world. In his opening remark, Secretary, MNRE, Mr. Anand Kumar said that in 2015, India had set a target of 175 GW renewable energy capacity by 2022. We've already installed 80 GW and are set to exceed the target, he added. India is among the countries with the largest production of energy from renewable sources. As of June 30, 2019, India has an installed renewable energy capacity of 80.47 GW, of which solar and wind comprises 29.55 GW and 36.37 GW respectively. Biomass and small hydropower constitute 9.81GW and 4.6GW respectively. Thus, India offers one of the largest investment opportunities in the renewable space. The Government of India allows a 100 percent FDI under the automatic route for projects of renewable power generation and distribution. The 2nd Global RE-INVEST was held from 2-5 October 2018 and aimed at accelerating the worldwide effort to scale up renewable energy and connect the global investment community with Indian energy stakeholders. The 45 in-depth sessions featuring 220 speakers over the 3 days of the conference saw animated exchanges on various topics which brainstormed on expanding India's RE market in the face of aggressive global competition.
IIT-M, NIOT developing new turbines to harness wave energy
Chennai/ August 8/PTI
Researchers of two central government institutes in India are developing better turbines to harness energy from waves along the country's 7,500-km-long coastline, estuaries and gulfs to generate electricity. The collaboration between IIT-Madras and the National Institute of Ocean Technology (NIOT) stands significant in the context of the ever-growing demand for power coupled with dwindling fossil fuel reserves.
Head of the research and IIT-M professor Abdus Samad said solar and wind energy, though important, was not the only direct unlimited source of power. "India's long coastline and many estuaries and gulfs provide ample opportunities to harness wave power to meet rising energy needs," Samad added. He said the institute has been working since 1993 to make wave energy a reality. The research team comprises four professors from IIT-Madras, including Samad, and three scientists from NIOT. Their most recent study on 'turbine-chamber coupling' was published in the reputed peer-reviewed International Journal of Energy Research, the IIT-M statement said. The initiative is funded by the Ministry of Earth Sciences.
PM Modi to inaugurate 3rd Global Renewable Energy Investors Meet on Oct 30
New Delhi/ August 8/PTI
Prime Minister Narendra Modi will inaugurate the third Global Renewable Energy Investors' Meet on October 30, an official said on Thursday. India is expecting an investment of USD 80 billion in 2-3 years in the renewable energy sector, said Anand Kumar, Secretary of Ministry of New and Renewable Energy.
Xi'an Launches 200 Electric Taxis, Clean Energy to Replace Gas by 2019
Xi'an/ August 8/PR Newswire
Xi'an, the capital city of China's Shaanxi province, announced to launch 200 new electric taxis as part of its green transportation program, which aims to introduce 6,461 electric taxis by the end of 2019. About 6,461 Dual-fuel taxis are currently in operation, along with 8,124 methanol and electric vehicles, will be gradually phased out and replaced by methanol and electric vehicles in Xi'an's pursuit of becoming China's first emission-free, ecological city.
RRB Energy to set up Rs 130-cr facility for higher capacity wind-mills
New Delhi/ August 7/ PTI
Wind turbine maker RRB Energy on Wednesday said it will invest Rs 130 crore to set up a new facility to manufacture high capacity windmills. "RRB Energy will be establishing a new facility by infusing over Rs 130 crore for the purpose of engagement with higher capacity turbines. The new plant will boost state-of-the-art facilities and will produce higher megawatt electric power generation machinery," a company statement said. The company is taking strategic steps in order to ramp up business in India and become a debt-free organization in the near future, it said adding there are plans to introduce a new business model, sign up newer partnerships and products that will suit the current regulatory and business requirements. The company will continue to focus on reducing its liabilities and invest in introducing newer products and services in the wind power generation sector in India, it said.
Lesotho to present energy investment opportunities at Africa Oil & Power 2019
Cape Town/ August 7/ Reuters
Lesotho's Minister of Energy and Meteorology will present the country's energy investment opportunities at Africa Oil & Power 2019 on 9th to 11th October in Cape Town; Wind and hydro projects will provide the basis for power sector expansion; Ministry also calls for investment in transmission and Southern Africa collaboration: Lesotho Electricity Company and other national companies will provide project briefings at AOP 2019. Lesotho will use the Africa Oil & Power (AfricaOilandPower.com) 2019 conference to launch an energy investment and diplomacy drive later this year. Minister of Energy and Meteorology Hon. Tsukutlane Au will discuss new hydropower, wind and transmission projects with African ministers and over 1,000 investors at the Africa Oil & Power 2019 conference in Cape Town on October 9-11.
Greece, Israel, U.S., Cyprus to boost energy cooperation
Athens/ August 7/ Reuters
Greece, Israel, Cyprus, and the United States agreed to enhance cooperation in energy, cyber and infrastructure security, Greek Energy Minister Kostis Hatzidakis said on Wednesday after ministers of the four countries met in Athens.
Natural gas discoveries in the Eastern Mediterranean in the past decade have rendered the region a viable alternative energy source for Europe but also exposed long-simmering disputes between neighbours jostling for rights over resources. Regional tripartite meetings between Israel and Cyprus, which have made discoveries, and Greece, keen to be a hub, have recently been extended to include the United States. "Energy can be a bridge for broader political stability," U.S. Assistant Energy Secretary Frank Fannon told reporters. Cypriot Energy Minister Yiorgos Lakkotrypis said he had received assurances from his Israeli, Greek and U.S. counterparts of full support over his country's right to search for natural resources. Turkey, which has no diplomatic relations with Cyprus, disputes the EU-member state's right to explore for natural gas, staking a claim over offshore areas Cyprus claims as its own. Ankara has dispatched two drillships east and west of the island., a move Cyprus says is a violation of international law.
Eurus Energy joins Japanese majors for Cloud-based CG Rendering Services using clean energy
Tokyo/August 5/ Devdiscourse News Desk
Eurus Energy America (San Diego), MORGENROT Inc (Tokyo) and WOODMAN Inc (Tokyo) today announced that they will start providing distributed cloud-based CG rendering services to meet the increasing demand for high-speed rendering from various industries such as content creation, industrial design, automotive, entertainment, and others.
Eurus Energy America is a subsidiary of Japan's leading renewable energy company, Eurus EnergyHoldings (Tokyo), operating large scale wind and solar farms worldwide. Eurus Energy America will build a render farm within a wind farm and begin rendering services to customers globally in January 2020. WOODMAN, a blockchain-based consulting firm, MORGENROT, a rendering service company and AMD will provide Eurus Energy America with technical support. The rendering farm will use high-performance AMD Radeon(TM) GPUs, Ryzen(TM) processors and the AMD Radeon(TM) ProRender (RPR) engine, and utilize renewable power generated by the wind farm operated by Eurus Energy America. This is the first example of clean, renewable energy used to power-efficient, cloud-based rendering services with AMD Radeon ProRender technology. The render farm key features are - AMD Radeon GPU-based rendering server cluster, server cluster built in a 20 feet standard shipping mobile data centre container, equipped with fully-fledged air and temperature control, equipped with remote monitoring and supervisory system and capacity scaling can be done just adding more units of the container data centre.
Africa Energy Series shows Senegal as premier oil & gas investment destinations
Senegal/August 5/ Devdiscourse News Desk
"Africa Energy Series – Senegal2019," produced by Africa Oil & Power (AfricaOilandPower.com), will be launched October 9 at the Africa Oil & Power 2019 Conference in Cape Town; This first comprehensive report on Senegal's energy industry highlights the country as a prominent investment destination with a strong institutional and regulatory framework; World-class oil and gas discoveries have elevated Senegal's profile as one of Africa's leading exploration markets.
The rapid development of Senegal's oil and gas industry provides a blueprint for how other emerging African economies can build their energy industries, says a soon to be published report produced by Africa Oil & Power. Africa Energy Series – Senegal 2019, the most exhaustive report ever compiled on Senegal's oil and gas industry, highlights the country's swift ascent as one of Africa's premier oil and gas exploration destinations. With first offshore oil expected to flow in 2022, Senegal's oil and gas industry is growing rapidly, and with it, the need for objective market intelligence. The 160-page book will be launched on October 9 at the Africa Oil & Power 2019 Conference in Cape Town, where President Macky Sall will also be honoured as Africa Oil Man of the Year.
Cairn Energy ready to reinvest in India if retro tax issue is resolved: CEO
New Delhi/ August 4/PTI
Britain's Cairn Energy PLC, which gave India its biggest onshore oil discovery and gas find that opened the KG basin, is keen to reinvest in the country if a retrospective tax issue it is facing is resolved, its chief executive said.
Cairn, which in early 1990s grew the Ravva oil and gas field in the Krishna Godavari basin in the Bay of Bengal and then went on to find the country's biggest on-land oil discovery in the Thar Desert of Rajasthan, was in 2014 slapped with a tax demand of Rs 10,247 crore over an internal business reorganization it did of its India business years back. The tax department confiscated its dividend income, stopped tax refund and sold its shares to recover the tax demand which was raised using the 2012 retrospective tax legislation. "We are keen to reinvest in India provided this retrospective tax issue is resolved. India is one place where we would like to look at exploration licensing rounds," its CEO Simon Thomson told PTI here.
Saudi energy minister says discussed oil markets with Russian counterpart
Riyadh/ August 4/ Reuters
Saudi energy minister Khalid Al-Falih discussed oil markets with his Russian counterpart and stressed that Saudi Arabia would continue to comply with production cuts until the end of Q1 2020, he said in a tweet on Saturday. "We confirm that we will continue to hold such meetings and talks between our two countries to ensure further progress, partnership, investment development and mutual trade," Al-Falih added during the meeting.
For more news, views and interviews please visit LIVE DISCOURSE
---