Workplaces post-COVID 19: Tech innovations to catalyze a remote working culture
Due to lockdowns imposed in several countries, work-from-home culture has literally jumped into almost every company in the world whether they were ready or not.
COE-EDP
|
Updated: 23-04-2020 10:21 IST | Created: 06-04-2020 13:33 IST
---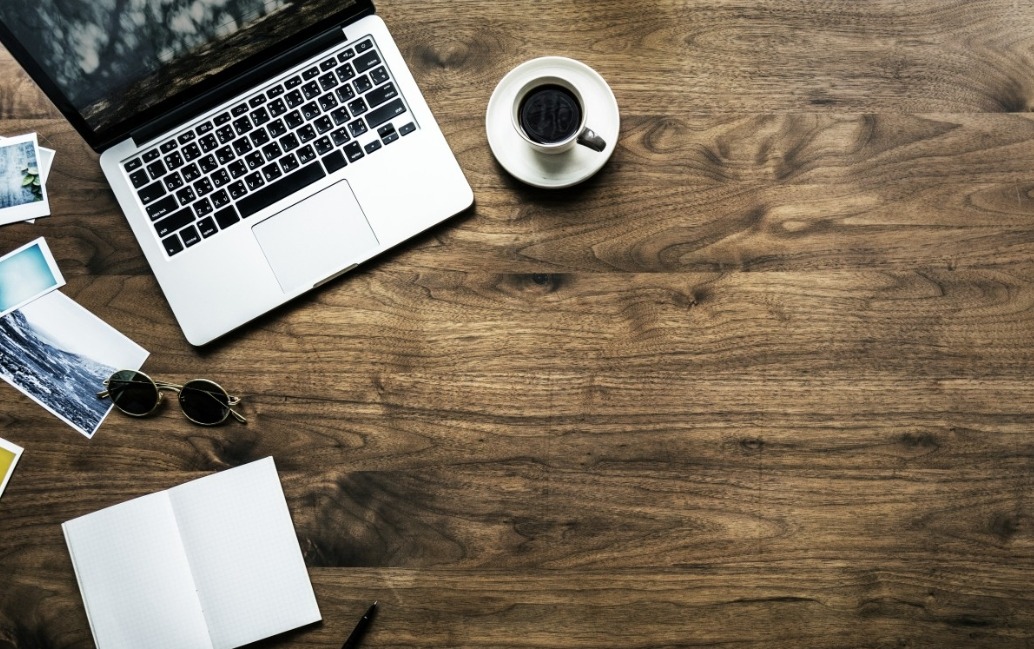 When it comes to innovation, workplaces often find themselves at the frontline of the action, the base that makes all other innovations happen. Successful businesses understand the need to evolve workplaces along with the latest trends to avoid a situation where they have to make the same upgrades in a relatively shorter period of time, and it becomes a question of survival.
The lockdowns imposed to prevent the spread of coronavirus posed a similar threat to many businesses. As billions of people were forced inside their homes for weeks, if not months, many companies had to temporarily suspend operations because they were not equipped to operate in remote working culture, while many businesses hastily adapted thus affecting worker productivity.
The change was sudden and the transformation that would have taken years had to be done in a matter of days to ensure business continuity. Due to inadequate time, the transition might not have been the smoothest, but it has definitely accelerated the change in workplaces.
The biggest transformation being witnessed is remote working, and it's no longer a choice or nicety. Work-from-home culture has literally jumped into almost every company in the world whether they were ready or not.
Team meetings are happening through video calls, water cooler opportunities are now virtual, job interviews have moved from meeting rooms to screens, working stations are now set up in the comfort zones of employees and performance evaluations are based on results.
The changes are sparking radical new ways of thinking about how the workplaces should operate and is proving that with advancements in technology, it's possible to have a large number of employees working remotely and still participate actively.
Remote working culture has long been portrayed as the future and studies show that it could be a win-win situation for everyone if executed efficiently. An increase in remote working culture can significantly reduce the overhead costs of maintaining big offices.
With increasing acceptance for conducting meetings through video calls, the need to fly across the world only to meet a client would be regularly questioned. Studies have shown that regular expenses like utilities and maintenance work are significantly reduced even if a part of the workforce is working remotely.
The change could also benefit employees in the long-run even though many people have reported trouble in switching at such short notice and during a time of crisis. Studies have shown that remote working enhances the productivity of employees while also improving their work-life balance.
93 percent of freelancers surveyed by a British not-for-profit organization IPSE said remote working enhances their working experience and while there are still challenges, a change in behavior towards remote working would be a catalyst for innovation.
Challenges
But the process hasn't been a cakewalk for everyone. Big and tech-savvy companies adapted to change somewhat easily while the challenges were particularly acute for old-economy businesses.
Crisis management plans of many companies are not equipped to deal with the fallout of a mass-scale pandemic along with a sudden transformation of the workplace. In any crisis, communication is the key. Regular updates and sustained communication with employees are necessary at a time like this but companies have to walk a fine line and do it in a way that prevents panic.
Fear of isolation is one of the biggest challenges of remote working and strict lockdowns add to the mental stress on employees. Caring for the mental health of employees is more important than ever and crisis management teams and Human Resource departments of many companies might not be able to deal with such issues at a company-wide scale while also taking care of themselves.
The companies that are still operating have an even bigger problem in their hands, most of them are at the frontline in the fight against coronavirus SARS-COV-2 and have to ensure the physical and mental wellbeing of their employees, who are often working under extreme pressure.
Readiness to switch to a remote working culture
Lack of training and network infrastructure, regulatory hurdles and productivity tools are key challenges to a mass-scale remote working scenario, according to industry observers.
IT infrastructure and security policies of companies are at a test as lockdowns disrupt workplaces. The ability to keep office connections up and running, and managing increased security risks are some of the challenges being faced by companies in implementing complete work-from-home culture.
Many companies also lack the necessary tools, communication policies and training for remote working. While team communication apps like Slack and Zoom are helping, many human resource leaders have said that lack of training and communication policies are barriers to effective remote working, and frustrates both employers and employees.
Cybersecurity policies of companies are facing their toughest test yet as coronavirus exposes integral systems to remote working culture with little or no time to prepare. Office setups are equipped with firewalls and other necessary security infrastructure but remote working poses a major cybersecurity threat and puts sensitive information of companies at risk.
Due to inadequate time to prepare and train employees, companies are turning to third-party apps to ensure communication. This puts cybersecurity experts of a company in a difficult position as the apps are often un-vetted and could put both the company and employees at risk.
One app made popular by the lockdowns is Zoom, a remote conferencing app that has become the most-downloaded app on Google Play Store with more than 50 million downloads. The app is being used by many companies, schools and even by the cabinet of ministers of the United Kingdom. But the app also faces allegations of compromising on security aspects.
New York Attorney General Letitia James has expressed concern about the security practices followed by the company, which also faces a class-action lawsuit for allegedly sharing users' data with other companies without consent.
How will the future look like?
The coronavirus outbreak has been tough for businesses as supply chains collapsed, lockdowns forced factory closures and remote working became the new normal overnight. And it's still far from over and a global recession due to the fallout of this outbreak seems unavoidable at the moment.
The outbreak has pushed businesses to be more dynamic and innovation often thrives during such times of crisis. The disruptions due to coronavirus are changing the perspective on how workplaces should operate, paving way for innovations in that area as well.
The struggles that companies are facing in adapting to remote working culture are business opportunities that entrepreneurs would want to capitalize on. Be it Zoom, Microsoft Teams, Skype or Slack, it's true that none of the team communication apps are perfect and often fall short on our expectations. But they are enough to prove the potential in the industry, which has massive scope for innovation and the industry is just getting started.
Augmented Reality (AR) and Virtual Reality (VR) are depicted to be the future of remote workplaces for several years now but the development in the technologies had been slow despite big names like Google and Facebook investing in it. AR and VR-powered telecommunication services could be used to create interactive 3D spaces to conduct meetings with avatars of people who aren't physically present in the room. The surge in demand due to a paradigm shift towards remote working could fuel more investments in the sector and this trend coupled with 5G may be the game-changer in the next few years.
Communication platforms following adequate security measures should be a precedent, not a luxury. New innovations that virtually provide employees with necessary water cooler moments and help reduce the feeling of isolation are to be expected. The rise of innovative social networking apps like Houseparty during the lockdowns has already proved the potential of such apps and the innovation is expected to thrive in the sector with increased demand and increased rewards in the future. But more focus on the cybersecurity aspect is paramount for the sustained success of such apps.
Cybersecurity has a lot of potential for innovation and companies working in the sector will need to multiply their efforts to remain relevant in the post-coronavirus world. Demand for innovative cybersecurity solutions will surge and the increase in sales would also encourage companies to reduce profit margins to ensure a more widespread user base of their solutions.
Also, Read Cybersecurity post-COVID 19: More internet means more threats, stay alert folks!
Changing behavior towards remote working will also expose the job market to new possibilities for both employers and job seekers, the market will become highly competitive for job seekers but retaining talent will be much more important at the same time. Remote working culture would also lead the way for a more multicultural workplace, or virtual workplace for that matter. A multicultural (virtual) workplace can bring many benefits like increased creativity and possible new business connections.
The demand for more automation and robotics is on the rise as coronavirus disrupts general life, potentially beginning a new phase of growth for the sector. From factories to hospitals, many companies from a wide array of sectors have expressed interest in technologies to support more automation and robots.
As the outbreak spread in China, several robot makers donated disinfectant and food delivery robots to hospitals in China, proving their usefulness both in preventing virus transmission and managing supplies. A deputy dean of one of those hospitals said the robots have helped a lot especially due to the shortage of protective gear. Before the robots were introduced, "every time a nurse wanted to deliver food to a patient, he or she had to wear a protective suit that would take ten minutes to put on," he said.
Many Chinese semiconductor plants located in the virus epicenter of Wuhan have also managed to run continuously throughout the outbreak, which is being attributed to the highly-automated production process of these plants.
There is a huge scope of innovation in workplace technologies and the radical change in behavior towards remote working has opened up new possibilities for the sector. The demand for innovative solutions will surge in the post-coronavirus world and companies working in the sector need to keep up the pace and ensure widespread adoption of technologies that are stuck in the development phase for quite some time now. These innovations would change job roles and essentially the way how workplaces operate.
Centre of Excellence on Emerging Development Perspectives (COE-EDP) is an initiative of VisionRI and aims to keep track of the transition trajectory of the global development sector and works towards conceptualization, development, and mainstreaming of innovative developmental approaches, frameworks, and practices.
---
FIRST PUBLISHED IN:

Devdiscourse