Insurance industry post- COVID 19: Extreme stress tests to become a reality
Lessons learned from outbreaks in the 21st century like Ebola and SARS had shown the insurance industry how far their resources can be stretched and guided the required developments in their stress tests.
COE-EDP
|
Updated: 23-04-2020 10:19 IST | Created: 12-04-2020 03:10 IST
---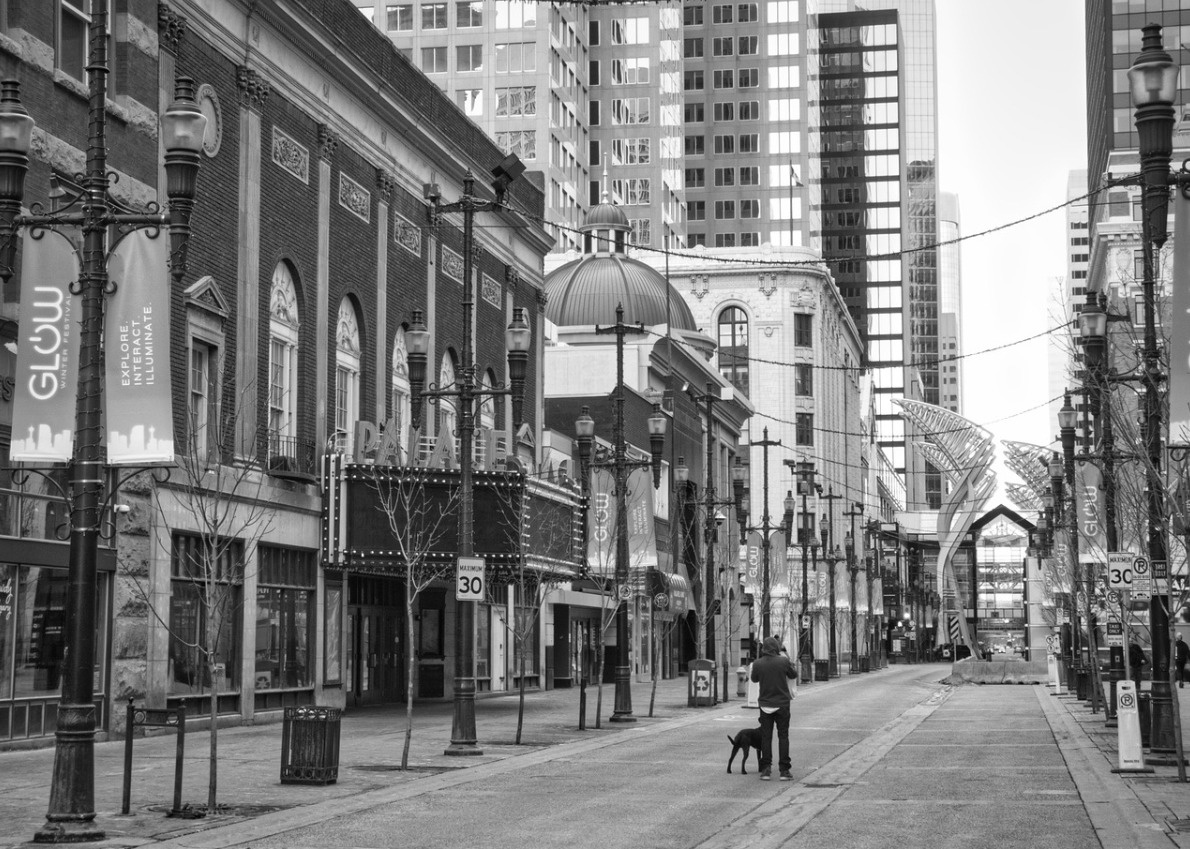 The concept of insurance is to spread the risk of individuals across a larger community but what happens when the whole community is simultaneously at risk?
The most extreme stress tests of insurance companies are becoming a reality as the coronavirus outbreak gains grip across the whole world putting billions of people at risk. As of April 11, more than 1.7 million people have been infected with the virus SARS-COV-2 that has killed more than 108,000 people. The COVID 19 disease has spread across 211 countries, areas or territories recognized by the World Health Organization and was declared a pandemic in mid-March.
As part of essential measures to contain the outbreak, governments across the world have imposed strict lockdowns asking citizens to stay inside their homes, suspending almost all commercial activities for an unforeseeable future.
The massive scale of the outbreak is becoming a big shock to the insurance industry which had initially brushed off the potential impact since pandemics are excluded from many insurance policies. But the pressure on the insurance industry is now increasing from all sides. Litigations are lining up, governments are expecting the industry to play an active role in tackling the outbreak and some types of insurance like Directors and Officers (D&O) insurance and event insurance are being pushed beyond their limits.
At the same time, the industry also has the responsibility to be a part of the fight against coronavirus since the sole purpose of insurance companies is to support policyholders during tough times, and these are tough times.
The industry would end up footing some of the bills related to this outbreak and the impact on insurance companies will vary greatly across different segments. Some of the segments will be left unscathed while some might end up paying an enormous amount of money in claims and settlements. The segments that will be most impacted due to the fallout of this outbreak would be Business, Health, and Life insurance.
Business Insurance
Insurers providing various types of business insurances are under the most pressure and confusion at the same time. While many insurers say that most of their policies don't cover pandemics, political pressure and anger from clients are alarming the industry.
Business Interruption insurance
One of the policies that are at the center stage amid the fallout of this outbreak is Business Interruption insurance, which is a common type of insurance policy purchased by many mid and large-scale businesses across the world.
This policy typically covers loss of profit as well as fixed expenses for the period during which a business is disrupted. Seems like an apt solution for coronavirus disruptions? Not so fast. Insurers say that most of the active policies would only be triggered if any physical damage happens to business establishments and don't necessarily cover pandemics like COVID-19.
This has become a dilemma for insurance companies as policyholders prepare to go to court and governments are also increasing pressure on insurers, some lawmakers are even debating legislation that would make policies retroactively cover the pandemic. Some US lawmakers are debating an idea that would retroactively amend all business interruption policies to provide additional cover for coronavirus-related lockdowns.
But insurers say that forcing companies to pay exorbitant amounts as business interruption claims, that were not accounted for while finalizing the selling prices of these policies, would threaten the solvency of the insurance sector and exacerbate the negative impact on the economy.
Other Business insurances
Other forms of insurance sold to businesses have also come under scrutiny as a large number of companies face massive revenue losses due to strict restrictions on the movement of people.
Trade credit insurance and D&O insurance are among the business insurance policies receiving most applications for coronavirus-related claims. The USD 11 billion trade credit insurance market covers the risk when a company's customers cannot pay for goods or services bought on credit. Due to strict restrictions, many businesses from airlines to retailers have largely come to a halt impacting their liquidity and the looming global recession could increase the strain on these businesses, which would seek ways to pass on the strain to insurers.
Directors & Officers (D&O) policyholders use the insurance coverage to pay their executives' legal defence costs and any penalties awarded by the courts in cases related to the company. In recent days, several cases have been filed against businesses and their top executives accusing them of making misleading statements about their coronavirus-related plans to boost sales or share prices. Cruise operators and their executives are also expecting several cases after their ships became hotbeds for the spread of coronavirus, ultimately infecting hundreds and killing several others. Insurers could soon get claims for hefty legal fees if these litigations continue to pile up.
"An uptick in litigation targeting directors and officers across industry sectors is one likely, and unwelcome, consequence" of the coronavirus pandemic, said James Whitaker, the partner at law firm Mayer Brown.
Health insurance
Another segment of insurance under pressure is health insurance as hundreds of thousands have already been hospitalized due to COVID-19 and there's no certainty to when it will end. Health insurers are worried that they might have to foot massive coronavirus-related hospital bills running into billions of dollars.
The actual impact on health insurance companies would vary greatly from country to country but governments around the world are playing a very active role since containing the outbreak is the topmost priority right now. Experts believe that the massive federal action and support to the healthcare sector would keep the costs in check and also reduce the burden of insurers.
Many governments are ensuring that coronavirus tests and treatments are free of cost so that patients don't hesitate in coming forward. Health insurers are also confident that, wherever needed, they will be able to bear the costs of treatments of policyholders but might need to increase premiums next year if medical claims rise uncontrollably.
In countries where private healthcare forms the majority of the sector, insurance companies are asking for help from the government to offset exorbitant coronavirus-related costs that would deplete their reserves and force them to increase premiums next year.
Many hospitals have also postponed elective surgeries including for early-stage cancer, joint replacements, epilepsy, and cataracts, to reduce the burden on healthcare systems, which would automatically mean lesser burden for health insurers as well.
Life insurance
Life insurance companies have found themselves in a difficult position due to the outbreak. While these insurers had initially brushed off the possibility of a major jump in the number of claims but the situation has changed in the past few weeks and coronavirus-related deaths are on the rise even as the mortality rate differs greatly from country to country.
Another hit to life insurers came as the financial markets came crashing down due to uncertainty surrounding the outbreak. These companies manage over USD 20 trillion in assets globally but their big government bond holdings, which is estimated to be as much as half of their investments, are becoming problematic due to the threat of a global recession and interest rate cuts by central banks, which have sent yields plunging.
But none of the major life insurers have yet sounded an alarm due to falling yields and increasing claims possibly because of capital reserves, reinsurance, and a diversification of investments that ensure that life insurance companies are more resilient to financial slowdowns than they have been in past. Life insurers have also witnessed a surge in applications after the outbreak. Fabric, which offers instant online life insurance and other financial help, says it has seen a 50% increase in life insurance applications since mid-February when the real extent of coronavirus pandemic became known to most of the world.
Life insurers seem financially healthy to bear the potential impact of coronavirus but the situation could change quickly if market volatility continues and fluctuations persist, forcing them to reassess their investment portfolios. Falling yields require insurers to set aside more capital for future payments to policyholders, puncturing their solvency levels.
Future of the industry
The insurance industry is among the few industries that were best prepared for a pandemic. Lessons learned from outbreaks in the 21st century like Ebola and SARS had shown insurers how far their resources can be stretched and guided the required developments in their stress tests.
In the short-term, increased claims and related expenses could burn a hole in the reserves of insurers, which could force them to increase premiums in the following years to rebuild the reserves that would be used for pay-out claims in the future. But just like earlier outbreaks, lessons being learned from the coronavirus pandemic will also help reshape the innovation in the insurance sector.
Most insurers already exclude coverage for pandemics from their business insurance policies and offer separate packages to insure against such events. The widespread impact of COVID 19 would encourage more and more insurers to write clear terms regarding pandemics in their policies.
While policies providing coverage for pandemics were not popular before the coronavirus outbreak and were only purchased by large-scale companies, these could become a more popular option among businesses after the outbreak and increase in sales would also help reduce costs of these policies.
Just like in the rest of the sectors, coronavirus has increased focus on the potential of technology in making the insurance sector more efficient. Large insurers, especially in developing countries, who have been reliant on call-centers based operating models to sell policies and settle claims will be driven towards tech-enabled environments that could increase distribution and improve the customer experience at the same time.
The pandemic is a black swan event and is impacting the global population at an unprecedented scale. These kinds of events that are accompanied by mass-scale uncertainty and fear drive new behaviors and expectations in people. To live up to these new expectations, insurers might need to think out-of-the-box and come up with innovative products and policies to connect with the target audience.
One such product is mutual-aid platforms that provide insurance-like coverage to their members who can often sign up for free. Under the arrangement, all members split the medical bills whenever any member goes for the treatment of a disease covered under the terms. Chinese tech giant Alibaba runs one such platform under its subsidiary Ant Financial and claims to have about 300 million members on its platform. The company says that the cost to be borne by members is capped at 188 yuan per head, and is also providing free COVID-19 coverage for up to 100,000 yuan.
The insurance industry has been around for many decades and has witnessed several outbreaks. Although the disruptions due to coronavirus are at an unprecedented scale, most major insurers would be able to survive the blow and continue to serve customers albeit with some innovations to meet the changing demands.
Centre of Excellence on Emerging Development Perspectives (COE-EDP) is an initiative of VisionRI and aims to keep track of the transition trajectory of the global development sector and works towards conceptualization, development, and mainstreaming of innovative developmental approaches, frameworks, and practices.
---
FIRST PUBLISHED IN:

Devdiscourse