What is behind NEP's silence on Fast Food menace among school children?
According to a research of the Research and Market in 2015 the fast food market in India is expected to be worth US$ 27.57 billion by 2020. In its order on a PIL in 2015, the Delhi High Court said, "A well-structured curriculum on a balanced diet and its health impacts should be introduced".
Siddheshwar Shukla
|
Updated: 25-06-2019 15:43 IST | Created: 24-06-2019 12:36 IST
---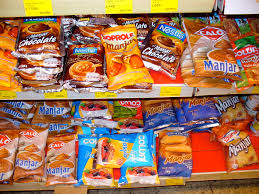 As a good number of researches have established the role of fast food items in causing metabolic diseases among school children, the doctors, parents, social workers and even courts are concerned in curbing the growing menace of fast food among school children but not the makers of National Education Policy (NEP) 2019. The mysterious silence of the NEP on the easy availability of fast food in the school canteens and also around school campuses have raised several questions.
Furthermore, there is not even a single word in 484 pages NEP to caution private corporate style schools against the ill effects of junk foods that could prevent them from directly or indirectly promoting packaged foods, beverages and different other junk food items in their campuses, particularly during birthdays and school level celebrations (Devdiscourse is also running a LIVE DISCOURSE on NEP 2019.)
Though the committee headed by Dr K. Kasturirangan had some health and nutrition experts, the policy neither has a vision nor provision to curb the fast food or junk food menace in and around school campuses in India. The fast food menace is more a problem in private school campuses because they often enter in secret profit-sharing deals with junk food producing or marketing companies therefore covertly or overtly promote fast food among students. Besides, making the food available in school cafeterias such as chips, chocolates and packaged beverages like Frooti and Mango Maza etc have become the norm in private schools. As part of developing social and sharing habits, kids are asked to bring junk food items for their classmates on their birthdays to be distributed among peers. Besides, the corporate style schools in Delhi/NCR and other metros of India distribute fast food items among children at school level celebrations as well. The researchers have also expressed their concerns on the easy availability of fast food items in school cafeterias and canteens.
Delhi High Court in an order on July 4, 2015 had directed the Food Safety and Standards Authority of India (FSSAI) to implement its guidelines for making wholesome and nutritious food available to school children. The guidelines were issued on a public interest litigation (PIL) filed by the Udaya Foundation in 2010 demanding a ban on fast food sale in and around school campuses in Delhi. The PIL has presented the scientific studies to conclude that fast food items are increasing the burden of metabolic diseases among school children like obesity, diabetes and heart diseases. Those guidelines categorically mentioned that the 'benefits of balanced, fresh and traditional food cannot be replaced and children are not the best judge for their food choices'. The guidelines of the Delhi High Court also directed the schools to implement a canteen policy based on colour coding. The Guidelines of Delhi High Court says, "Schools should promote nutrition education and awareness among children. A well-structured curriculum on a balanced diet and its health impacts should be introduced". There is also repeated alarms from researchers but profit-driven private schools have hardly taken any step to save the health of their pupils.
In pursuance of these guidelines, FSSI on June 13, 2019 proposed a ban on junk food promotion and advertisement inside the school premises and around 50 meters of its surroundings.
The western countries have already started taking action against the menace of junk food on school campuses. In May 2010, Mexico withdrew junk foods from all public and private schools while the UAE also issued instructions to all the schools in Abu Dhabi to stop the distribution of junk foods. In the same year in September Canada's Ontario government banned candy, chocolate, fries, pop, and energy drinks on school premises and USA also banned junk foods in its schools in December. Though there is no clear policy at Central level, the Punjab government officially banned the sale of junk food in schools in 2016 and Maharashtra in 2017 also banned the sale of junk foods in schools.
Education is better than ban
Teachers are the role model for their students. A child may disobey his/her parents but not the teacher. Even parents often request the teacher to direct their wards to follow or quit certain habits. This children psyche would have been the logical ground for the Delhi High Court in directing to include healthy food habits in the school curriculum.
"A well-structured curriculum on a balanced diet and its health impacts should be introduced" this guideline of the Delhi High Court is more than enough to bring home the argument. Though NEP 2019 gives complete autonomy to private schools including the complete freedom to hike fees, it has mysterious silence of fast food or junk food in their cafeteria. It is beyond the understanding of why the NEP completely ignored this issue? The guidelines of the Delhi High Court also include implementation of a canteen policy with proper colour coding - Green Category Foods and Red Category Foods, regulation on the advertisement on all kinds of media and proper labelling on fast food items with specific mention of 'daily allowed limits'.
If NEP is providing unrestricted freedom to private schools with a single rider that they should not be engaged in profiteering, what is the point in allowing them a free hand to have secret profit-sharing deals with junk food companies? Wherever the NEP has discussed the issue of health and nutrition it is only in the sense of poverty, hunger, mid-day meal and sanitation related issues (p. 57, 67, 70, and p.153).
Almost all the traditional communities in India practice healthy food habits by prescribing what to eat in a particular season and what to avoid. There are several festivals like Lohri, Makar Sankranti and Pongal etc through which the habit of healthy and seasonal food is inculcated among the younger generations. Besides, the Scheduled Caste and Scheduled Tribes in India have been promoting healthy food habits through various festivals and innovative means for centuries. Though in her specific section 'Knowledge of India' on page 98, the draft National Education Policy failed to flay junk food culture imposed on children by so-called modern food companies.
NEP proposes to include health-related issues in the school curriculum but this is also limited to poor children. "Basic training in health, including preventive health, mental health, nutrition, personal and public hygiene, and first aid will also be included in the curriculum, as will be scientific explanations of the detrimental and damaging effect of Alcohol, tobacco and other drugs" (p.97). The issue of fast food or junk food which is primarily associated with the students belonging to relatively well off families have been completely ignored despite the clear guidelines of Delhi High Court. The concerns of doctors, social activists, food experts have also been ignored without a second thought.
This creates a doubt on the impact of powerful private school lobbies on NEP. Have private school lobbyists succeeded in ensuring their support to fast food companies under the grab of autonomy? Why NEP bypassed this crucial issue causing health hazards amongst future generations of India? These children of today will become parents of tomorrow. How will they keep their children away from junk food if they themselves unable to resist the greed for packaged food, packaged beverages, and other fast food items?
According to a research of internationally acclaimed company 'Research and Markets' in 2015, the Indian fast food market is expected to grow at a CAGR of 18% by 2020 due to changing consumer behaviour and demography. The study had estimated the Fast Food market in India to be worth US$ 27.57 billion by 2020. The growing retail chains of fast food companies in India has been a concern for health experts. There is no effective law to prevent these fast food companies from having profit-sharing agreements with private schools to promote fast food among children across the ages from play school to Grade 12. Here NEP had a chance to make a point.
Healthy food habits have been central to the Indian knowledge system. Healthy food habits are the foundation for the holistic health of a person which should be inculcated since school days. It has also been included as Global Goal 3 - Good Health and Well Being - in the Sustainable Development Goals (SDGs) set up by the United Nations for the year 2030.
Therefore, healthy food habits should be included as an integral part of NEP under the section - Knowledge of India. Education plays a better role for children in comparison to the prohibitions enforced through the judiciary, executive or legislator. Therefore, a strong provision in line to the guidelines of the Delhi High Court should be included in the final draft NEP 2019 to fight the menace of junk food and contain the trend of profiteering prevalent among private schools in India.
Note: The opinions expressed are personal views of the author.
Download The Devdiscourse News App for Latest News.
---
FIRST PUBLISHED IN:

Devdiscourse News Desk